Hey.
So this is happening on the back of my strat, and under my pickguard a bit as well which I noticed this week when I had it off. (Pictures are as thumbnails so you can look at the huge ones closely enough to see well what I mean)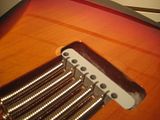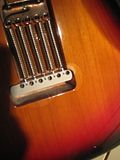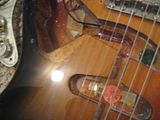 Is this like a sweater unravelling where it only gets worse? I mean, I don't care that there is blemishes on the guitar, I'm never selling it, I'm planning on beating it up for YEARS to come, and I would love a bit of charachter on my instrument, but preferably from playing and not from the finish just peeling right off. Especially coming out from under the pickguard.

Any advice on how to stop this from increasing or why it happened (is it possible this could be a low humidity thing or something?) is appreciated! Thanks!