I have an opportunity to buy a nice CS ES 355: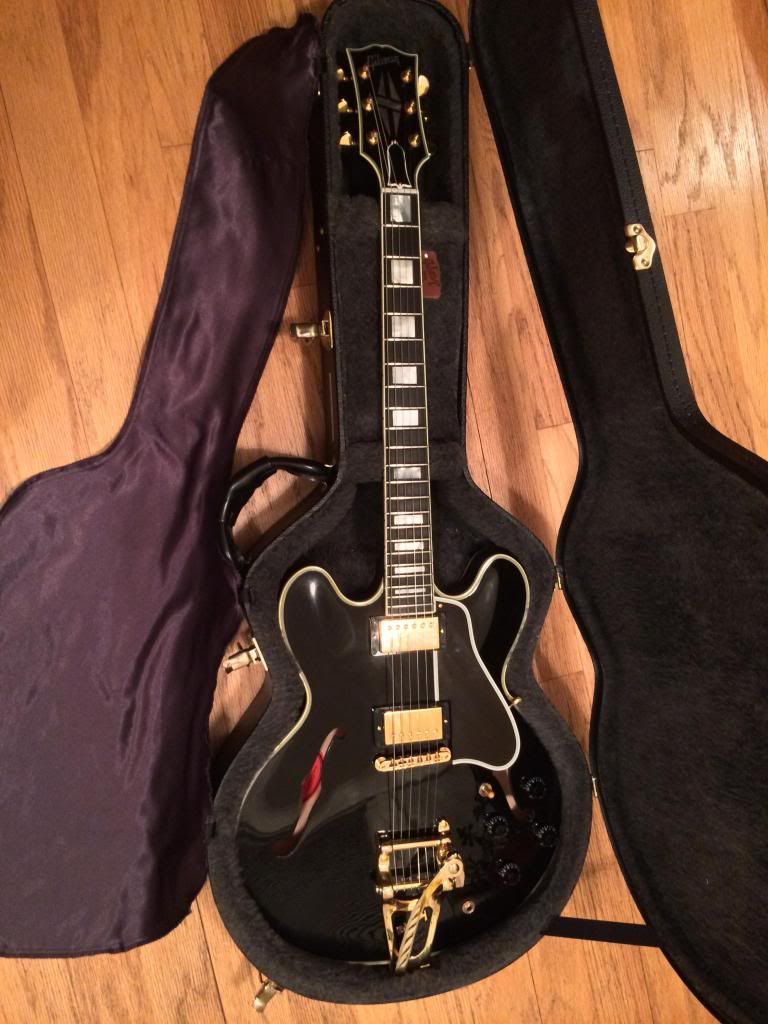 Looks great from the front, and I really like how it plays and sounds. But then I found this: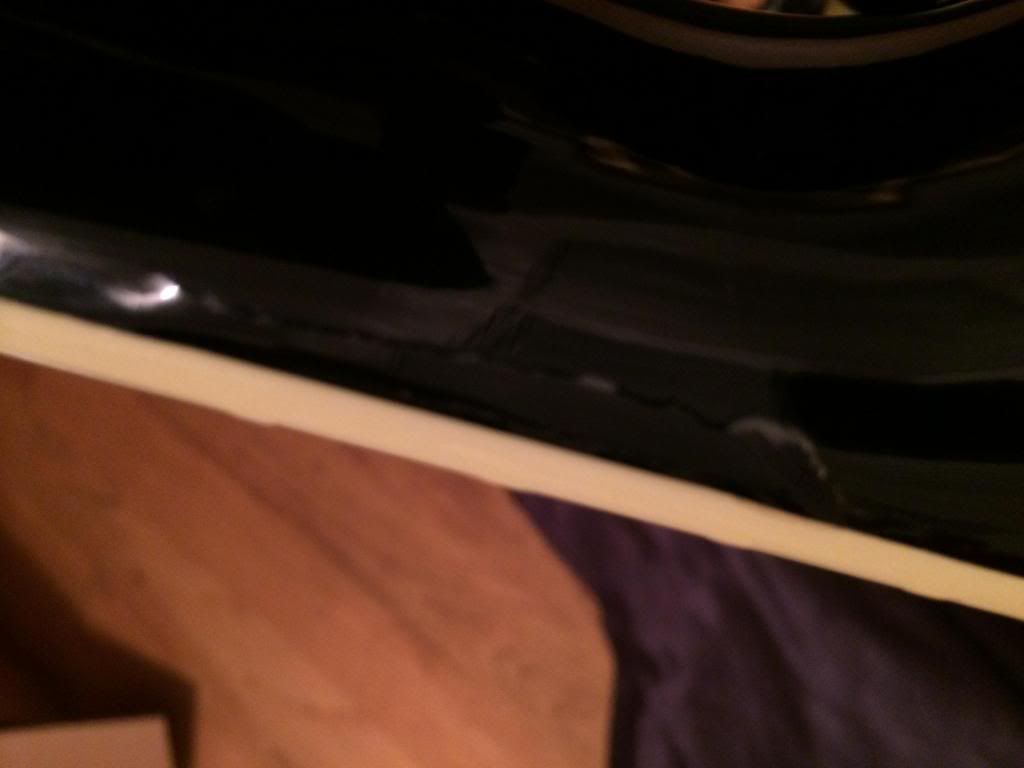 '
Which is a finish crack that's kind of a flap (meaning I can slide a nail under it) that runs from around the 12th fret nearly all the way to the end of the end of the fretboard, with the biggest bulge around the 14th fret. I think it must have been done with a ring, because it seems that the wood is indented beneath it.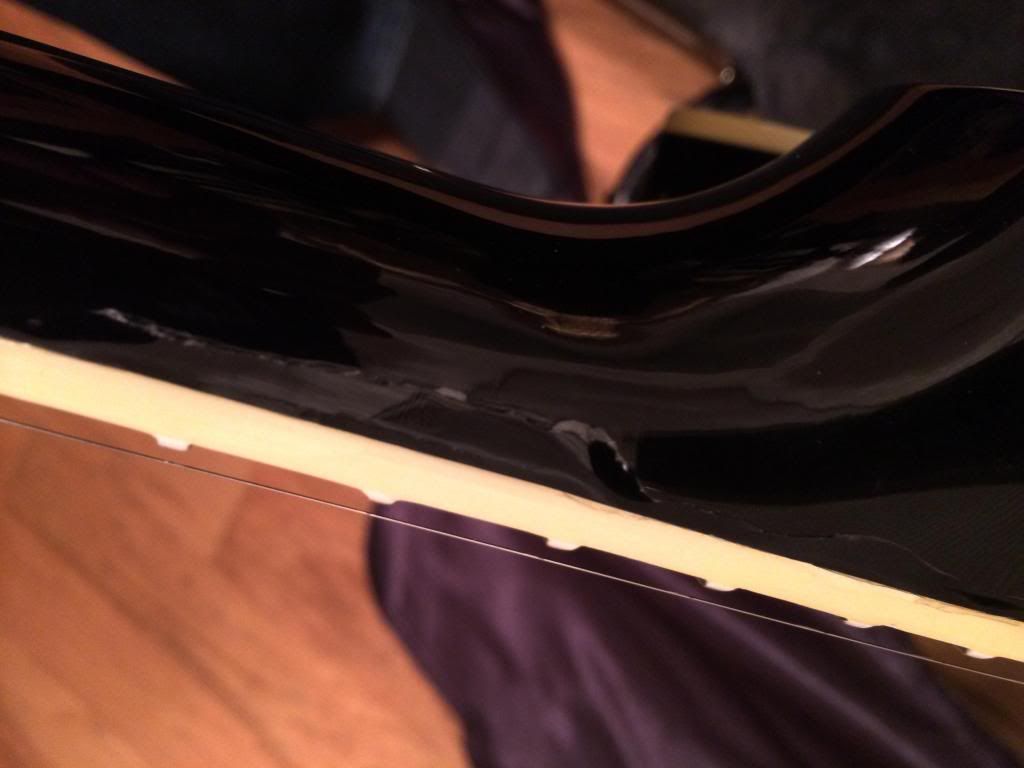 I can picture this chipping and spreading very easily. Is there anything that can be done about it now to prevent it getting worse? Would a true repair involve a complete re-finish?
If you could educate me on this I'd appreciate it. I have to decide on keeping the guitar by tomorrow, but if this is a very expensive repair I might have to pass.
Thanks!