I know some of you think these battery pedals (Sanyo Pedal Juice, Volto, etc.) are a waste of money. For those of you that have been looking for a battery-powered solution to a pedal board -- one battery, a daisy chain, and done -- this might be your ticket.
I owned 2 Sanyo Pedal Juices and both failed. I never bought a Volto as I read some reviews that they failed as well. But I thought I would try this pedal.
I've been using it on and off for about 2 weeks. There are two pros:
(1) it is small and light. Mine weighs 9 ounces exactly and measures 3-10/32" length by 1-20/32" width by 1-8/32" height.
(2) It reports exactly how long you have left on the pedal in hours and how many amps you are drawing. This is better than the "dots" system indicating how much time you have left on other pedals. (An added bonus of this is that you can measure the draw of your pedals when engaged. For example, the El Capistan draws 220, the Shure GLXD6 draws 150, the Mr. Black pedals each draw about 40, etc.)
That said, there are two cons:
(1) It appears to work but not quite as advertised. I did a test this morning. At 100% charge, the pedal reported about 4 hours left when I plugged and turned on in 475 mAmps -- El Capistan, Shure GLXD6, 2 Mr. Black pedals. (I took photos after about 30 min). Somewhere between 3 and 3.5 hours of continuous operation, it ran out of power. So the real-time estimate of the amount of power left is optimistic, maybe too high by as much as 25%, when drawing near full current.
(2) As mentioned, the battery will not power more than 500 mAmps at a time. So if you have 2 Strymon pedals and a Shure, you will either need a second unit or are out of luck.
There may or may not be an 18 volt option, if there isn't this is also a drawback
I hope this helps.
normal operation (this is what it looks like while on):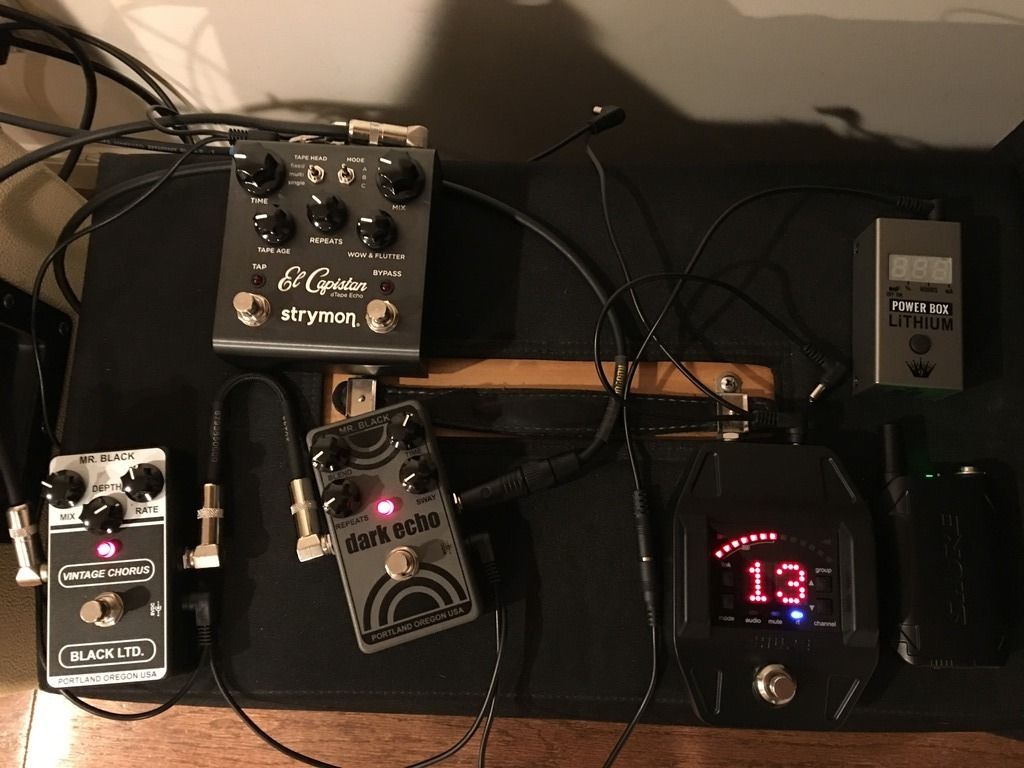 fraction of battery life left (out of 1.0):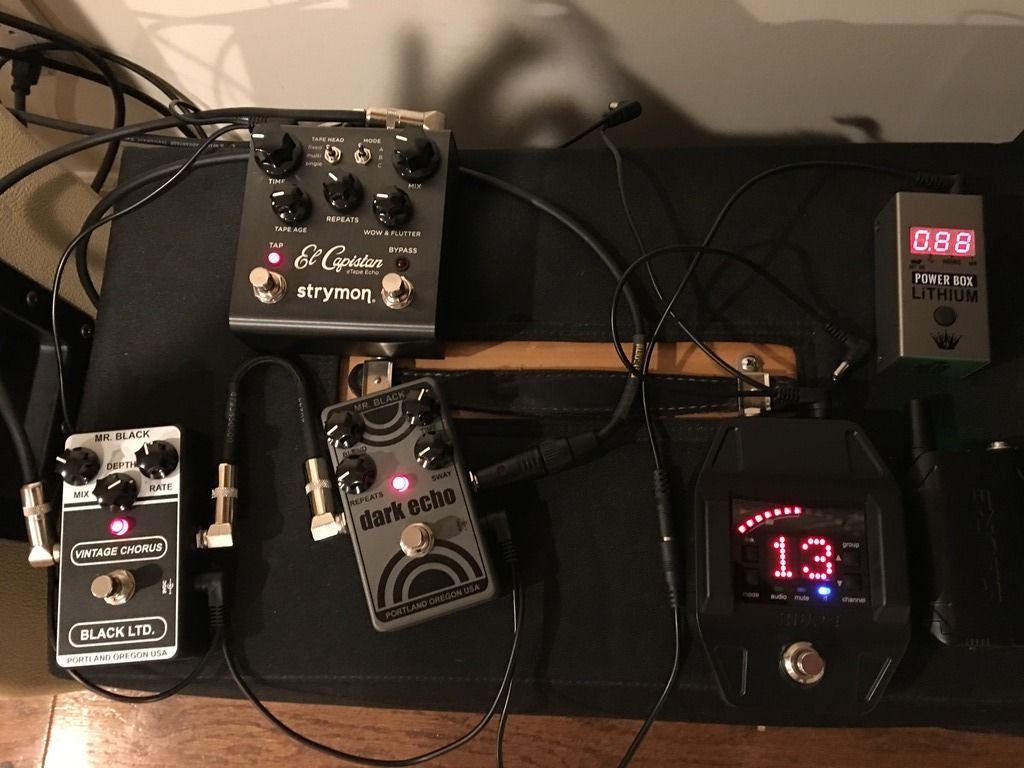 hours remaining: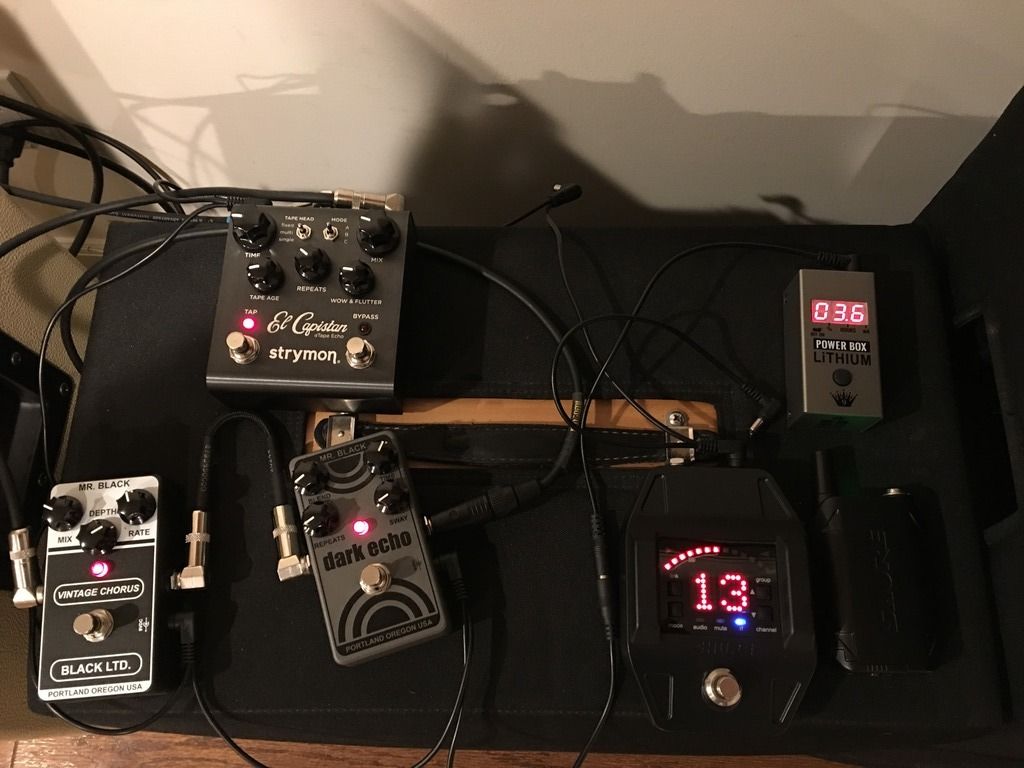 mAmp draw: