Hello Gear Pagers --
Been playing well over twenty years now, owned just about everything at one time or another... except a PRS. I dunno... I just never got the birds thing.
So I went into a local shop to check out the Jackson USA stuff (it pretty much sucked, IMHO) and switched gears completely on the salesman, asking about PRS. Played five of 'em, and obviously went a little crazy (ya think?) over this flamed orange Custom 24 --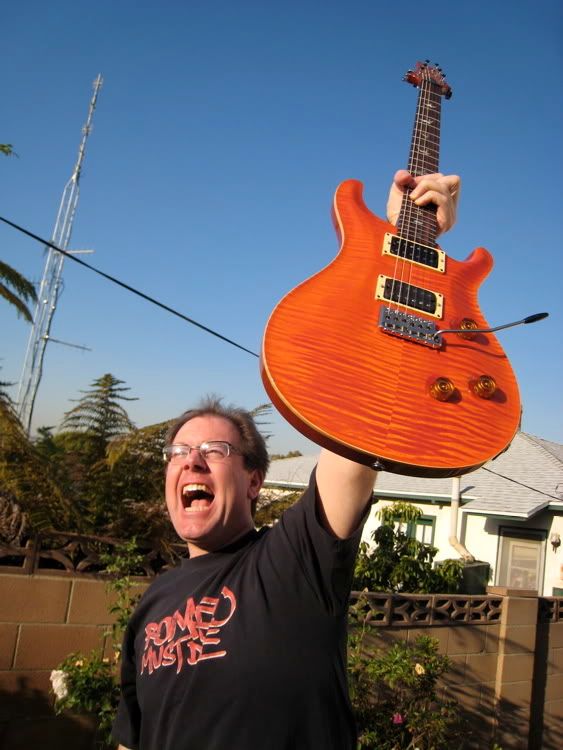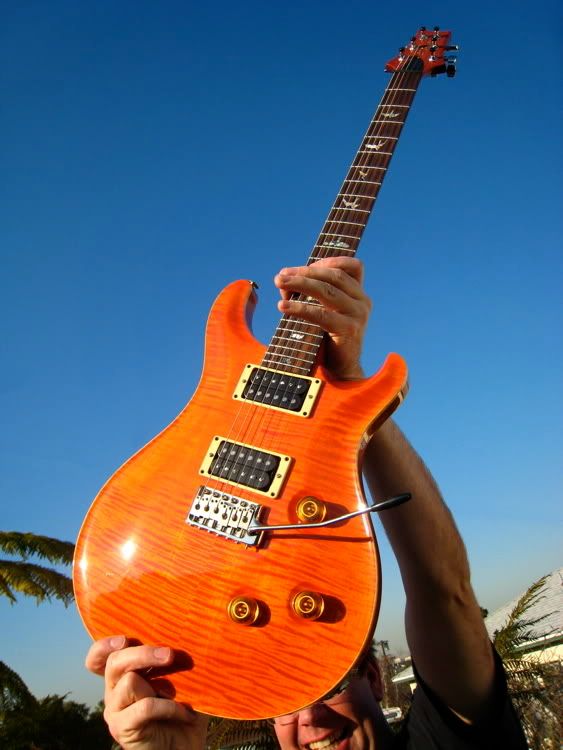 Having it set up professionally as we speak. Not totally mesmerized just yet -- the frets seem a little small to a lifelong Gibson SG man, and the neck (Standard carve) hasn't totally won me over -- but I must say, there's something ABOUT this axe I really like that I can't quite put a finger on.
It definitely looks great. And I really dig the PRS Tremolo -- first bar I've ever used with any regularity. I'm also a fan of the HFS bridge pickup -- some searing lead tones for sure. So I figured, what the hell, play it for a few weeks and get to know each other...
But I gotta admit -- something about seeing this guitar in the house always makes me want to go pick her up and plug in.
Hmmm... is this how PRS fever starts?
By the way -- I still don't get the birds.