So I finally had the guts to lacquer my Blues Deluxe RI
I pretty much did what most people suggest to use on their tweed amps.
Zinser amber shellac, denatured alcohol. Purchased at local Home Depot.
1. Tear down. (Took less than 10 min)
2. Carefully removed front and back name plates with putty knife.
3. Used compressed air and blew the whole cab down
4. Mixed roughly 50/50 of shellac and denatured alcohol.
5. I brushed 3 light coats on waiting about an hour in between. I lightly sanded each time with 000 steel wool.
6. Reassembled amp
7. Sat there and marveled at my accomplishment!
After the third coat I again lightly sanded it with 0000 steel wool and was happy with the result.
stripped down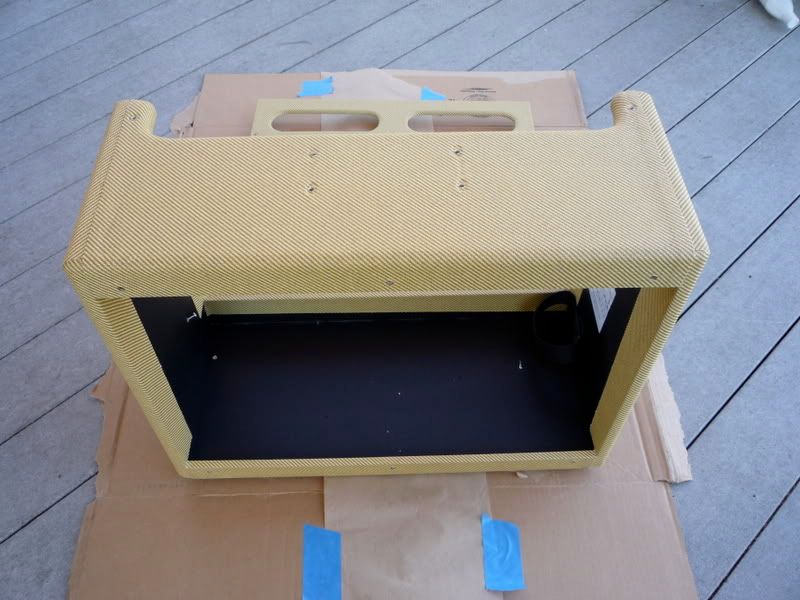 1st coat
3rd coat
Finished product!
Last edited: