Weber 12f150 - 50 watts, light dope (it seems) $sold
Scumback m75 - 65 watts, black version non-weber $old
Weber 12a150 - 25 watts, no dope,
very small 2mm diameter hole next to the very edge. does not affect sound at all but you get this speaker heavily discounted. it's like 250 new or something.
$sold
Jensen p12q reissue - pulled from CS '57 deluxe $ (no longer on the market)
add $10 per speaker for shipping.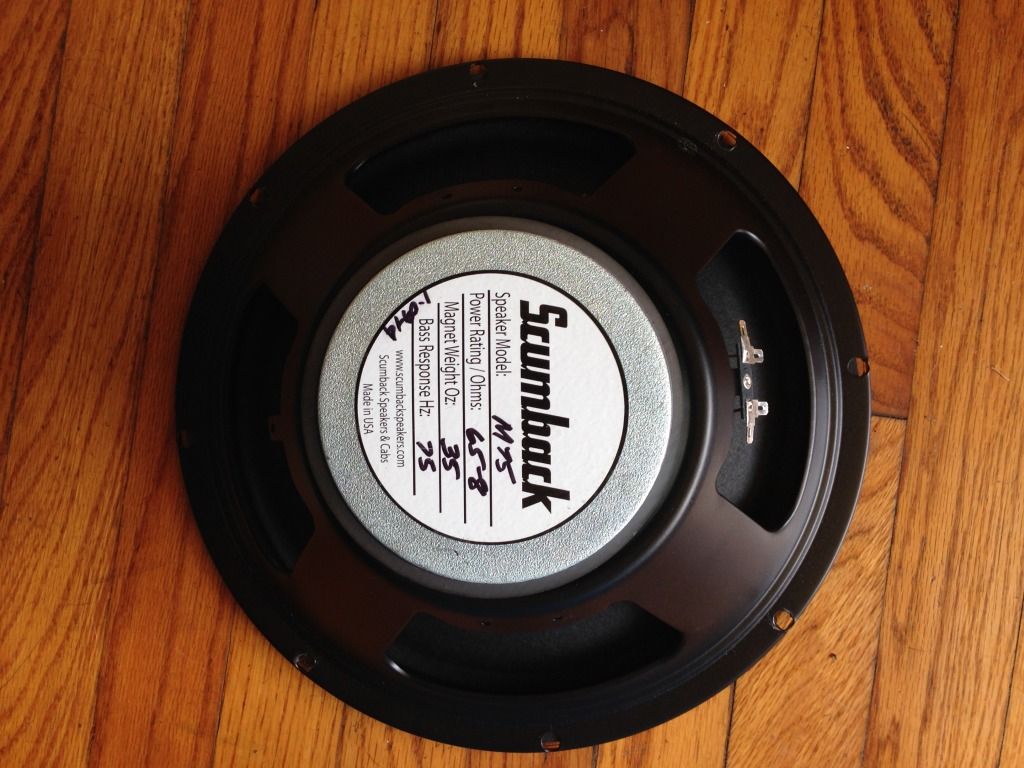 Last edited: