Would love to sell these pedals that are just sitting around. I will ship these pedals in a bubble wrap sleeve so I don't loose out on shipping costs unless we work out something else. Please hit me up with an offer.. I need to get rid of these!
Boss NS-2: $old
In decent condition. Few scuffs around the edges..
Boss DS-1: $old
Original owner. In mint condition. Comes with box. Pumpkins are included.
Boss BD-2: $old
(not pictured)
This pedal is in rough condition cosmetically. It's being borrowed by a friend of mine so don't have a picture right now.
Tc Electronic Polytune (v1): $old
Original owner. In good condition. Has Velcro. Comes with original box and paper work.
Dunlop Crybaby Classic: $old
Has a scratchy pot. Functions perfectly regardless.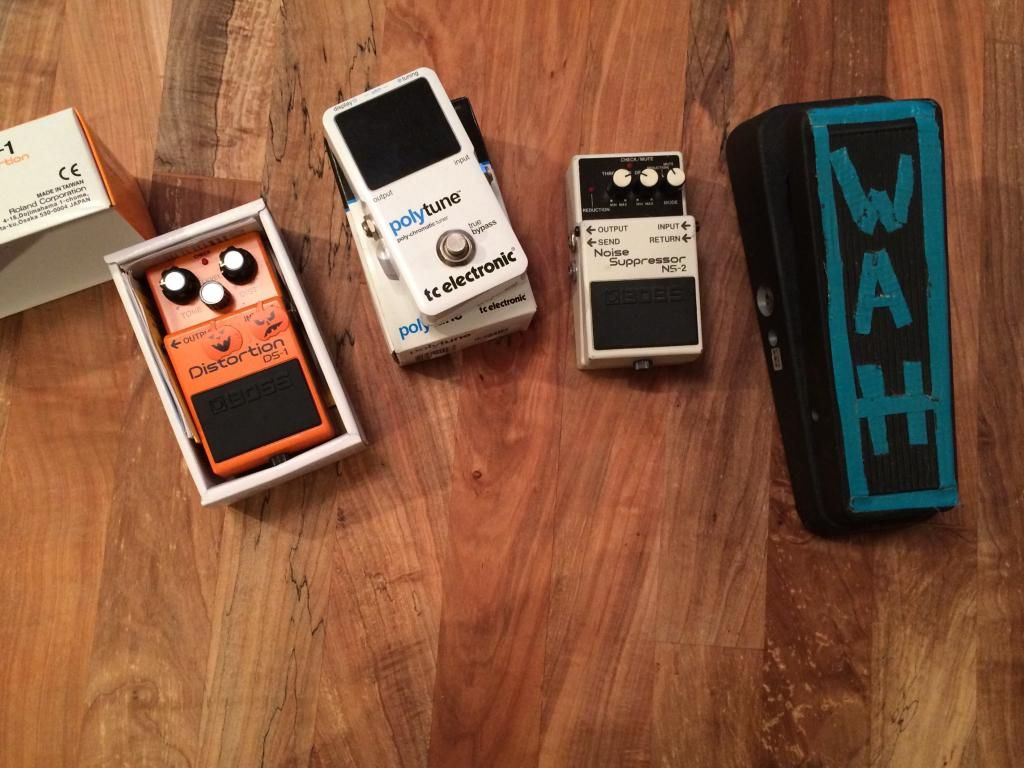 Last edited: