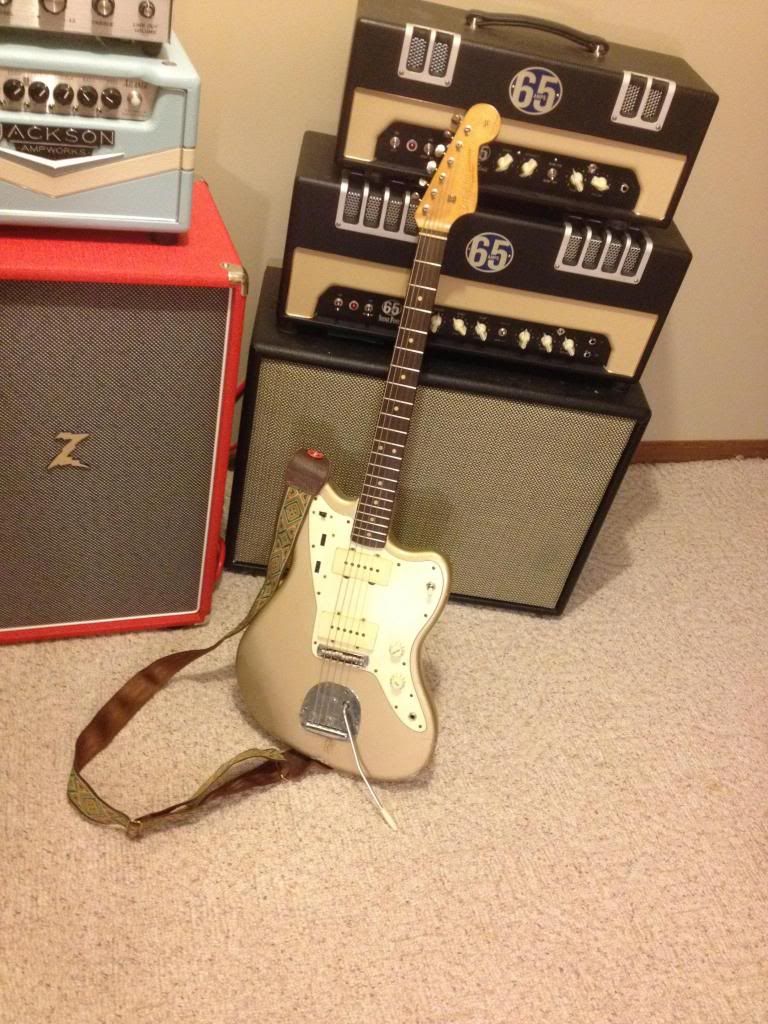 (pics are previous owner's)
One Danocaster Jazzmaster, Freakin' era, in Inca Silver/Shoreline Gold, for sale or trade. Comes with Danocaster Gig Bag. Neck is a Chunky C. Set up perfectly, ready to play. Trem works perfect and stays in tune extremely well. Pickups are Lollars. Really well put together instrument, but Jazzmaster's aren't for me.
Will sell shipped/pp'd for only
SOLD
American dollars, Continental USA please. Discount for local Michigan deal.
Trades could include these items (+ cash in most cases):
Nash Guitars
Danocasters (just not offsets)
Fender Nocasters
Gibson Les Paul Junior VOS or Les Paul Special VOS
LSL Saticoy or T-Bone Tele
Johnny Marr Jaguar
Fender amps, especially CVR, Vibroverb RI, EC Twinolux, Tweed Bandmaster RI
Victoria amps
Dr Z amps, especially M12, Ghia, Maz38, Remedy, Z cabs
Maybe Swart AST's
I reserve the right to be super picky about trades, but feel free to shoot 'em at me.
cheers
Last edited: