Monsterpiece Fuzz - Fuzz Master Extraordinaire
Gold Supporting Member
*** Deal Pending ***
Up for sale is a
MASSIVE
sounding 1978 (going by the date code on the pots) Electro Harmonix Big Muff Pi V5 (tone bypass switch) op-amp version.
Condition is used as you can see in the pics, but it functions perfectly, no issues. The pedal in stock form with the buffered bypass was a huge tone sucker, so I have true bypassed the pedal (ummm, see my sig, I make pedals, so you know it was done right
). The original switch will be included. I also replaced the old broken battery clip. No other mods have been done to the pedal... just the bypass and battery clip.
For you Smashing Pumpkin fans, THIS is the ticket.

Most excellent for grungy stoner rock and doom metal, as well.
Price $200 shipped to USA via paypal (gift appreciated, but not required).
International shipping would be determined by destination.
For trades, well, not really looking for too much. Maybe throw some non-fuzz dirt/od pedals options at me. I may say yes, I may say no. Who knows
May also be interested in a pair of Scumback speakers (depending on what you have), or a pair of Made in England Celestion G12M Greenback speakers that are broken in.
Thanks, for looking!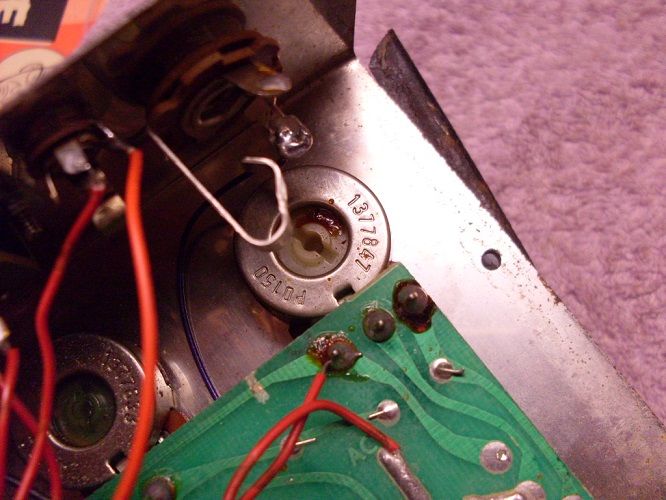 Last edited: