SOLD OUT.
I have 0 gold enclosure Mythical Overdrives with Davies 1470AQ knobs as shown below. I will be selling these on Etsy and eBay for $159, but get yours here for
SOLD OUT - More coming soon $149 Shipped via USPS Priority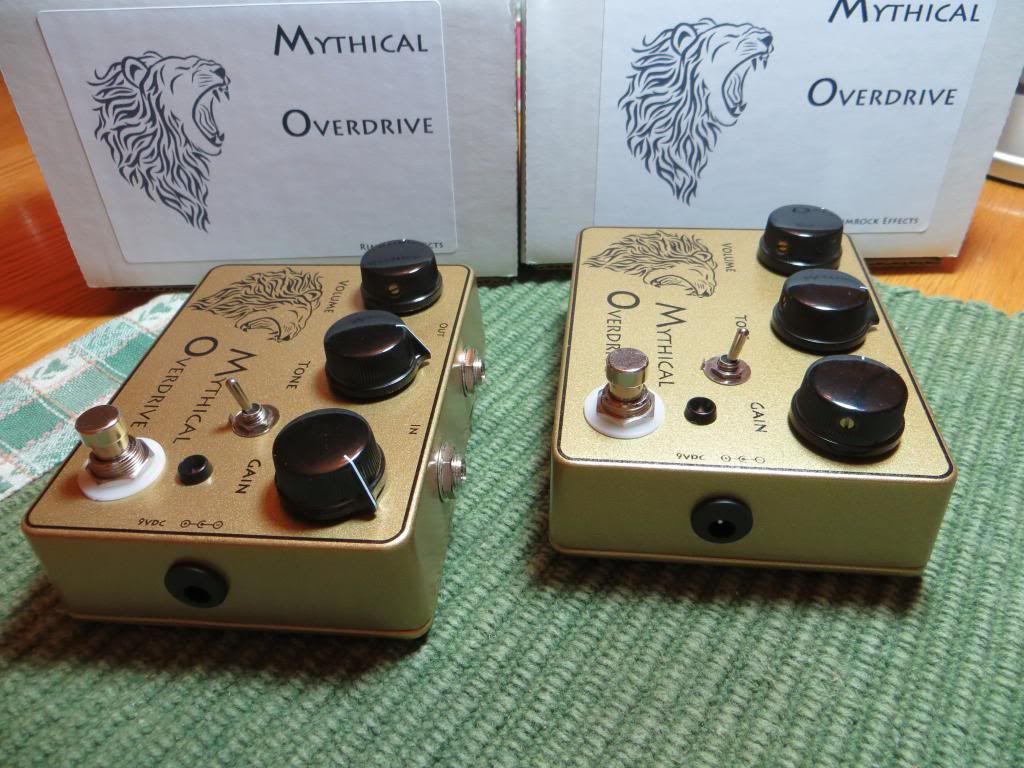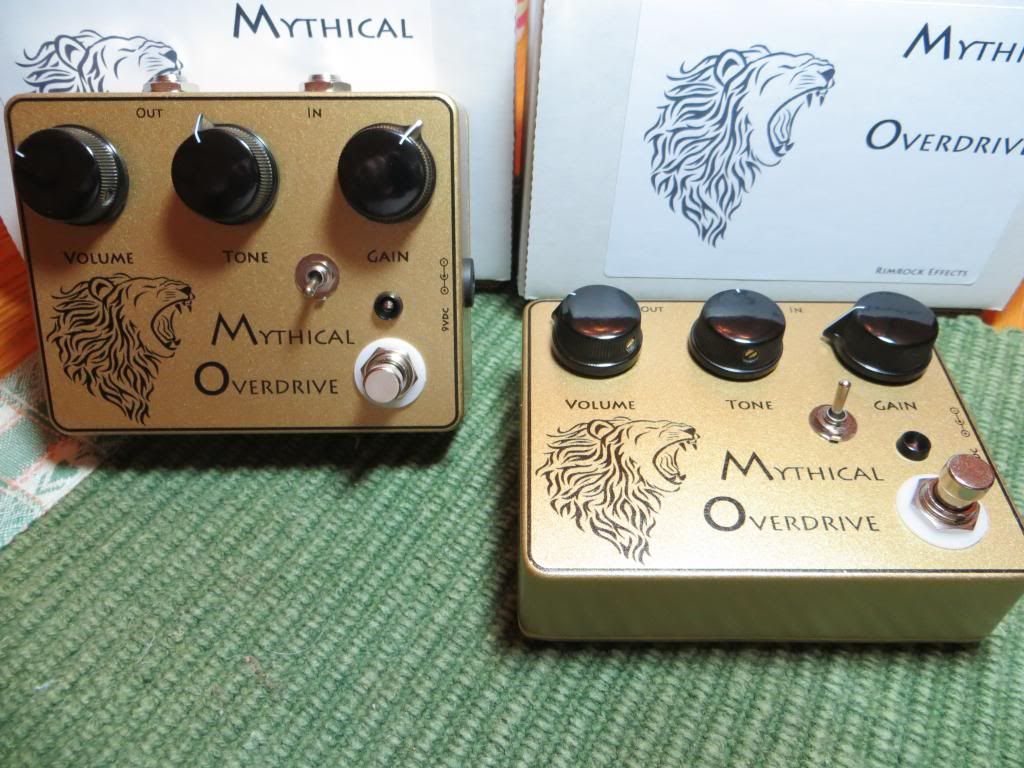 Most of you know about the Mythical Overdrive and its features, but if not here they are
Mammoth Electronics Powdercoated enclosure
Silk Screen graphics, no decals, stickers, or sharpies
Through hole fabricated PCB, no perf or vero

1% silver mica resistors

Nichichon audio grade capacitors

Alpha pots

Germanium IN34A diodes

OA128 NOS Telefunken diodes

Neutrik jacks

Hi intensity LED

Davies 1470AQ knobs

Buffered bypass

All ICs socketed

Hand built and tested in the USA by an actual guitar player, not a robot in a factory overseas
But how does it sound ?
VIDEO CLIPS courtesy of Tony Cole
Last edited: