SOLD
Fuchs TDS-50 Custom Head SLX, 50 watts with 4x 6v6 tubes. It can also run a pair of 6L6 tubes for 50 watts as well. Overall in good condition, it the top has several scuffs in the tolex. It had a master volume/half power switch installed by Andy Fuchs early last year. It comes with a new foot controller, and the older footswitch will also be included....2 footswitches! 25' ethernet cable for the footswitch also included.
$2500 shipped and paypal'd in the continental U.S.o
Here's the listing on Reverb, with an extra picture or two.
https://reverb.com/item/46405-fuchs-tds-50-custom-head#description-tab
Trades? Yes, a nice LP or semi-hollow would be cool. Or amps, something in the Marshall-y camp.
Partial trades could also work. Marshall 2553 head, 2204 head. Hamer Artist guitar, Gibson SG, LP, Heritage 535, or something along those lines.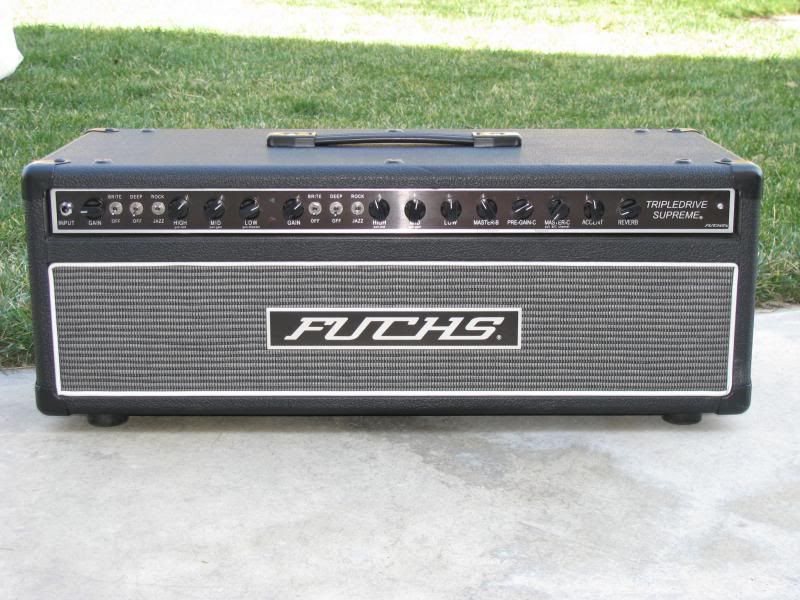 Last edited: