Since there have been quite a few G&L threads on this board recently, I though I would post this here as well as on HC. A few days ago I installed Fender Hot Noiseless pickups in my 1994 G&L Legacy, which has a three bolt neck. Shortly after that, a friend brought his stock 2002 Legacy (four bolt neck) to see how the FHN-set compared to the original G&L pickups. I have described the differences we found elsewhere, but there was another interesting thing we noticed: the shape of the guitars.
Of course, with G&Ls being hand made (up until recently, anyway) there's bound to be some differences between various guitars. However, I recently read on this forum that G&L also purposefully changed the Legacy body when they switched to a four-bolt neck, so it would more closely resemble the Strat. The differences are very obvious when you hold one after another. I'm sorry the pictures are so poor, but it was in a dark room so we had to use the flash.
They look similar enough at first sight: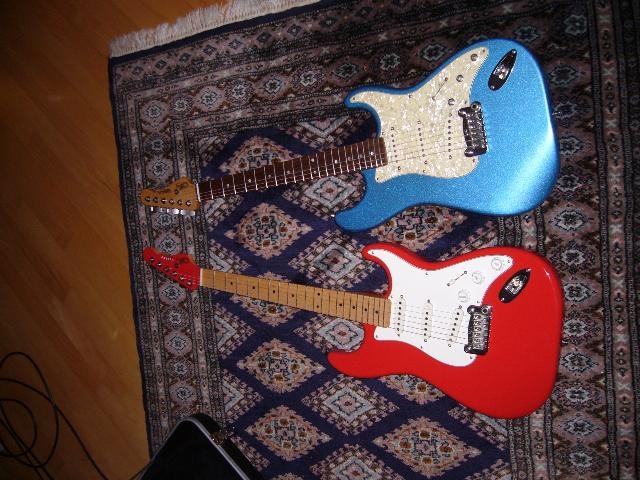 But look at the head stock. The 2002 (red) head stock is significantly longer than the 1994 one, making the entire guitar longer (look at the length of the first curve from the fingerboard up):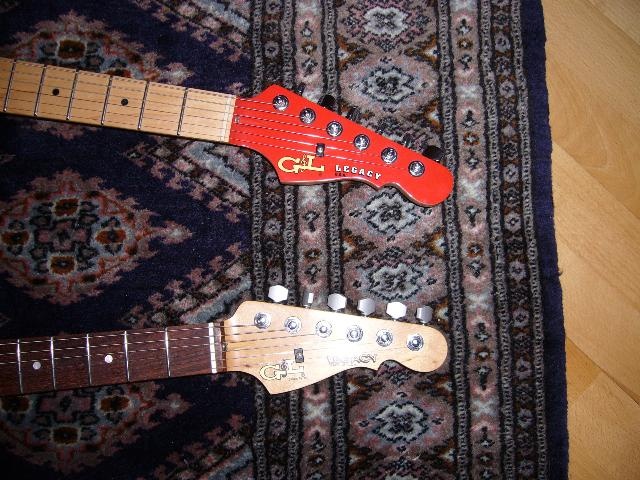 Also, the 1994 has a much deeper tummy cut and sharper edges. The 2002 is a bit more bulky and less 'sleek':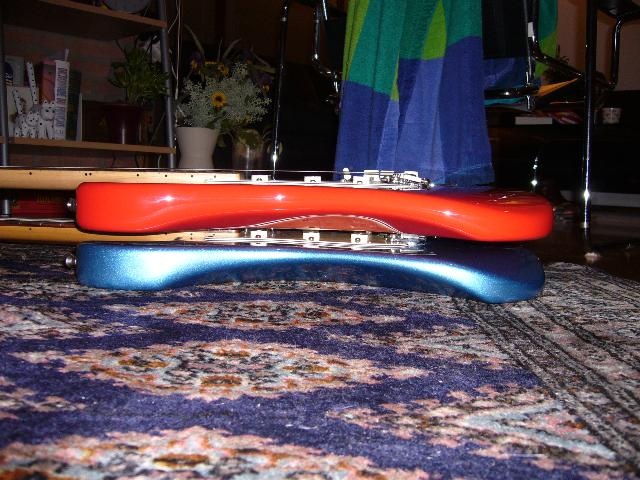 Same story with the forearm contour: sharper and more pronounced on the 1994. Also note how the 2002 body is slightly thicker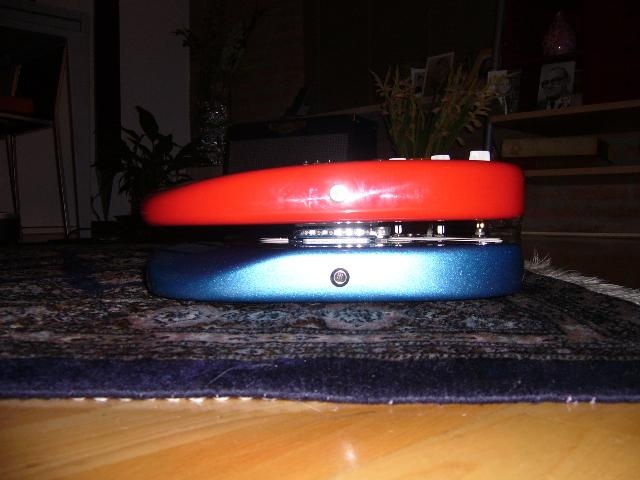 And last and certainly least, the output socket is in a different position and at a different angle on later guitars: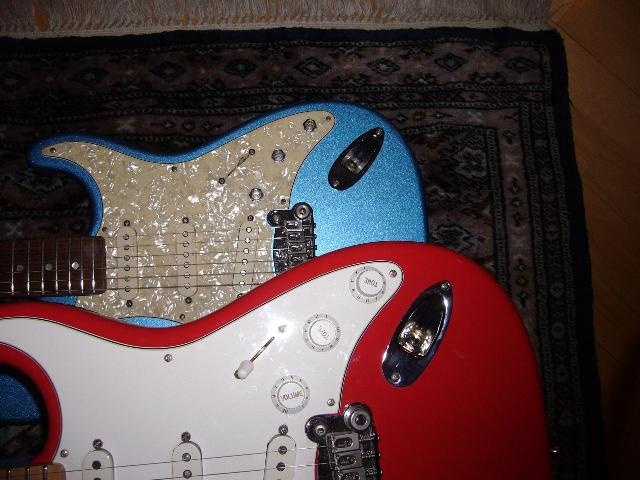 Though it might not seem this way, there is quite a significant difference when handling and playing both guitars. The 1994 feels smaller and more comfortable; it fits very 'snugly'. The 2002, though still a very nice guitar, is more bulky and cumbersome to handle. I really wonder why G&L decided to change this; me and my friend both felt the original body and head stock shape were much nicer.