**SOLD**

Hello all, up for sale is a big lot of misc hardware that I've accumulated from building multiple fender "style" basses over the years. I cannot list each item individually, so I encourage you to take a good look at the detailed photos.

I'm asking $30 shipped Priority Mail for the whole lot. I'm not splitting things up, just selling all together to a single buyer to keep things simple.

Some items are new, some are used. I cannot warranty any of the items, the pots, LED's and other items should work, but I cannot guaranty it.

Some of the highlights are...
-HipShot Ultralite tuner removed from Marcus Miller Deluxe 5 string with extra nuts and washers
-Passive jazz control plate wired up
-Passive jazz pot setup without plate
-large sampler pack of DAVA deluxe picks, rubber, nylon, etc..
-BestBassGear music man pickup cutout template, brand new
-lots of strap button sets with strap locks
-fender stamped bridge
-lots of control knobs
-lots of pick guard and neck screws
-LEDs and bezels for pedals
-1/4" input jack
-P bass pickup covers
-thumb rest

I acknowledge that I don't have any feedback on TheGearPage just yet, I recently began using these forums. For more buying comfort, please view my TalkBass or eBay profiles to see 100% positive feedback with more than 400 transactions combined.
https://www.talkbass.com/members/nicknardone.87511/
http://www.ebay.ph/usr/nicknardone


Holler at me if you have any questions, thanks guys!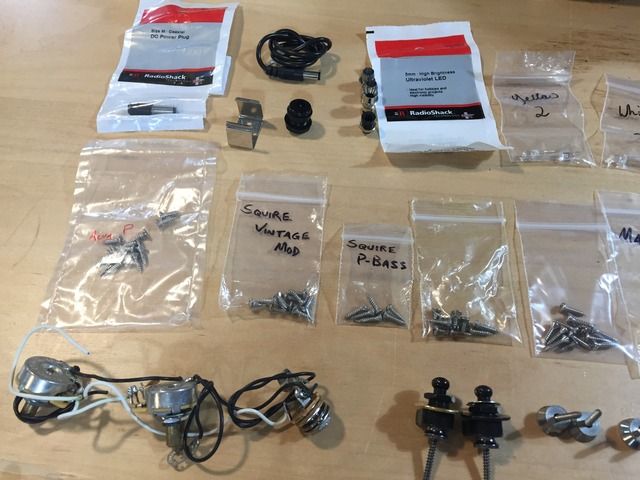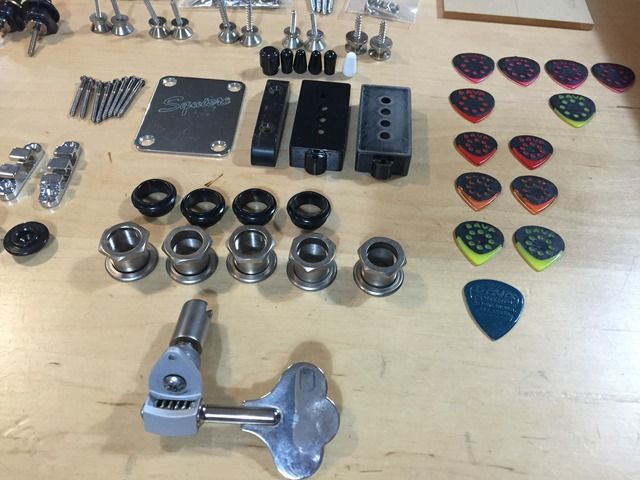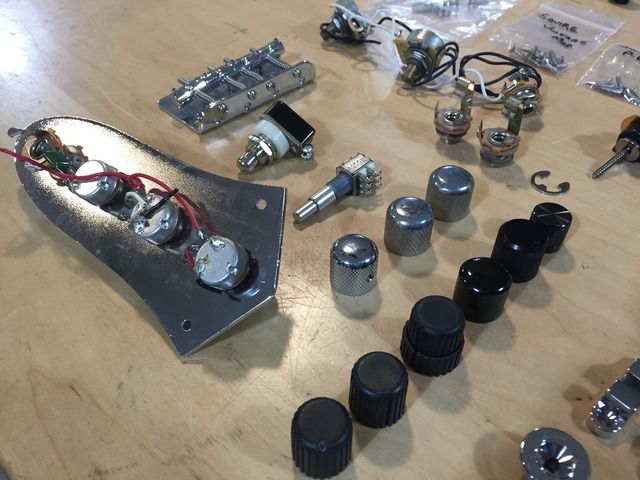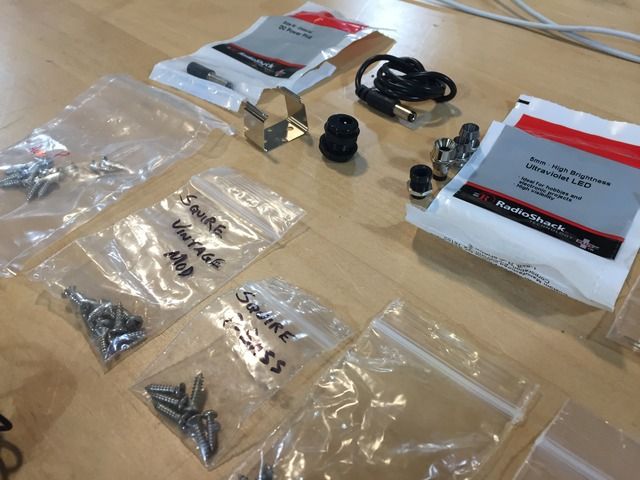 Last edited: