Platinum Supporting Member
Goodsell Deluxe 22!!
Well after working with this amp for the past 3 years I can only say its been and still is so amazing and very dependable with the ability to switch between 6v6's and 6L6s for more volume and headroom, the tone is incredible I cant say anything negative. You don't see many for sale so buy with confidence if you ever stumble across one, takes single coils, p90's and humbuckers very well and takes pedals nicely too, no worries. A true work horse for me.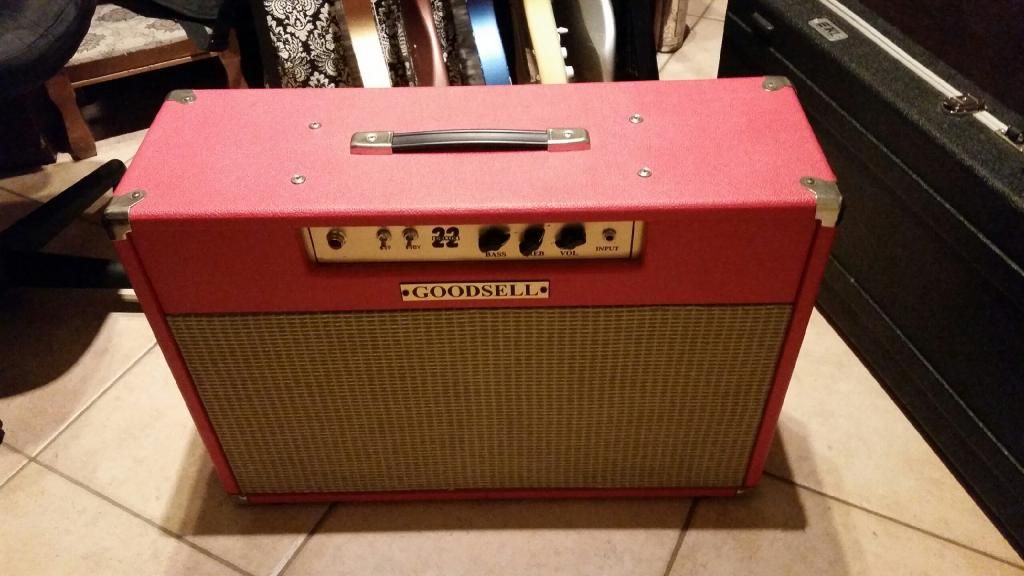 Last edited: