Hi Everyone,
I have not posted here for a while, lot's of medical issues with my wife and mother in law have kept me busy at home. I started building my first hand built guitar a year or so ago. It's been slow going, but appears that I am almost ready to start the finishing process.
I've attached a few pictures. I did everything, and made most every mistake that you can make. Oh boy, is this ever a learning process!
I study everything I can get my hands on with regard to the finishing. Going for a PRS style amber stain and clear lacquer. Still have to grain fill the mahogany, and there is a lot of sand still ahead of me. I will post the completed guitar once it is done.
I'm not even keeping this, instead giving it to an old friend that has never seemed to had enough scratch to afford a decent instrument. I just hope it's playable when I get done with it! Please post comments and suggestions if you are inclined. I hope I am able to post the pictures properly, I'm not very clear on how that works.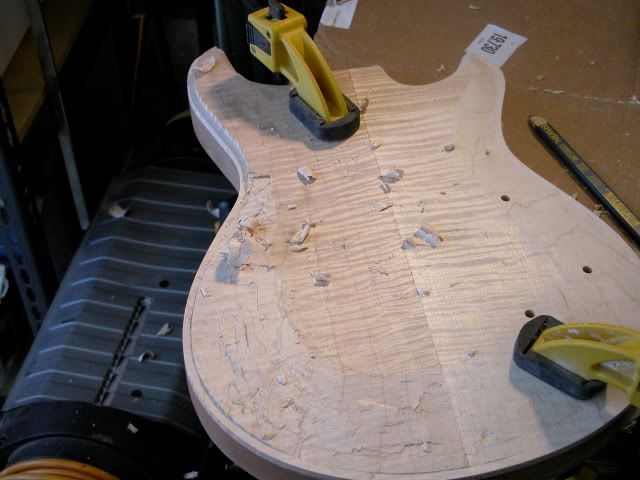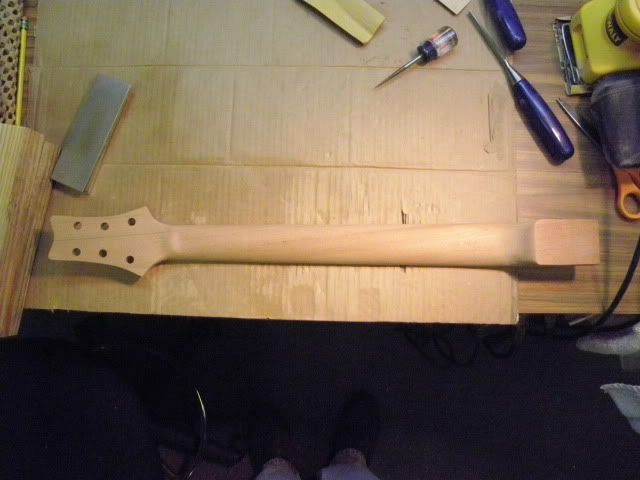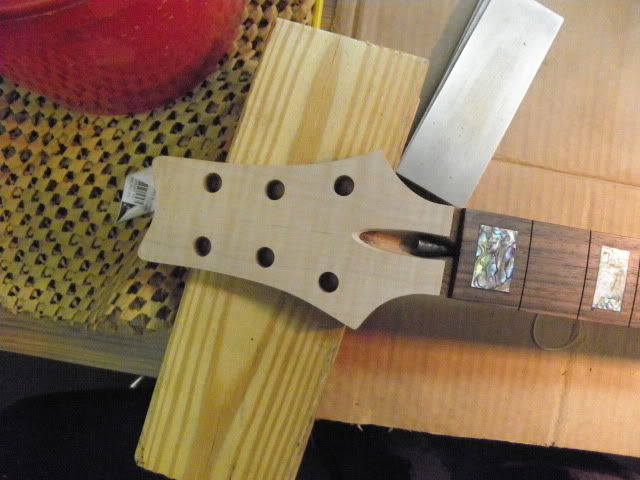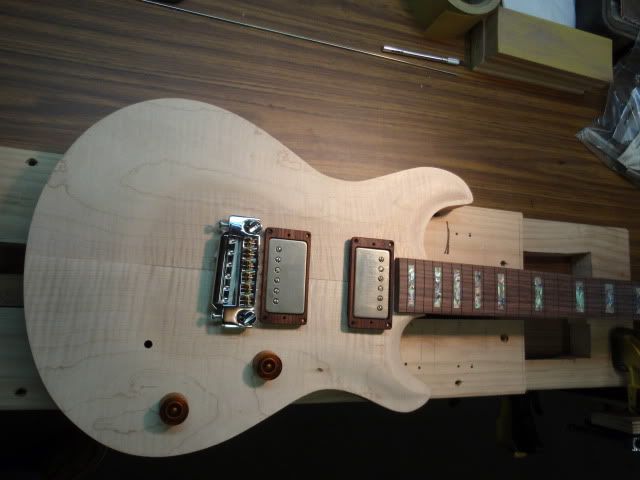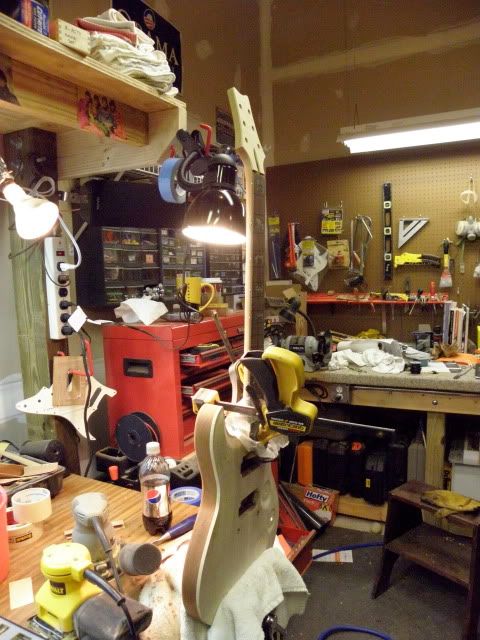 I can't wait to get started on my next one, I think I have a few things figured out.

ken