...to me! Man I have the best wife and kids. They asked me what I wanted and this was it. 70s Tribute SG. Man I couldn't resist the 3 years no interest, $15 a month from Sam Ash!
When I called I asked them if this was the 2013s as 2013 is before Gibson messed with the nut width.
I was told it was not and was kind of bummed as I find my 2013 SG Standard nut width just fine. I was told it would be a 2014 and was not happy about that at all but, I could not pass on $15 a month.
The pictures tells the rest of the story.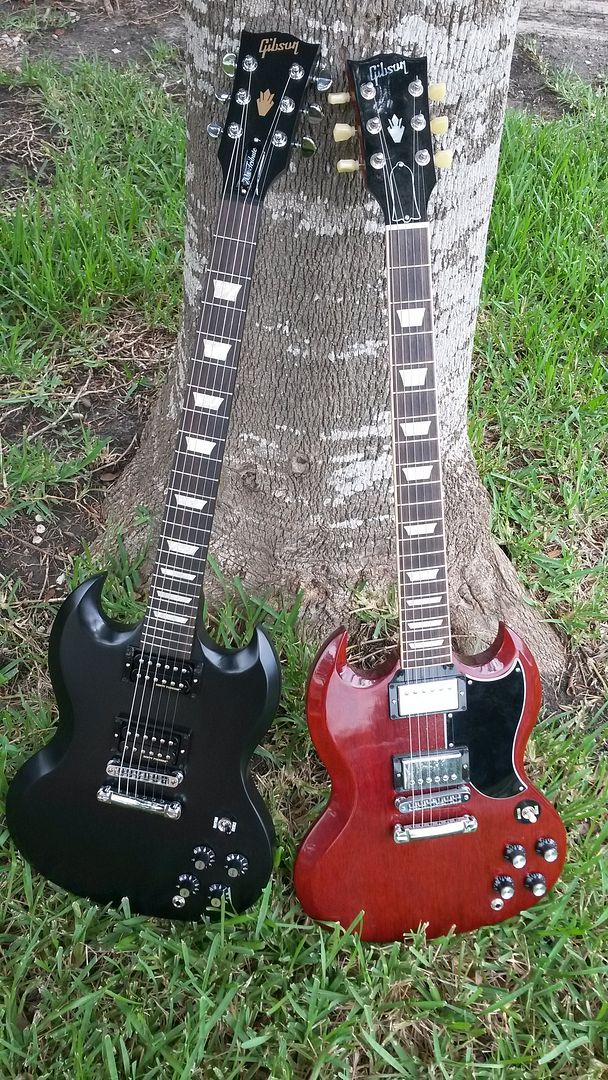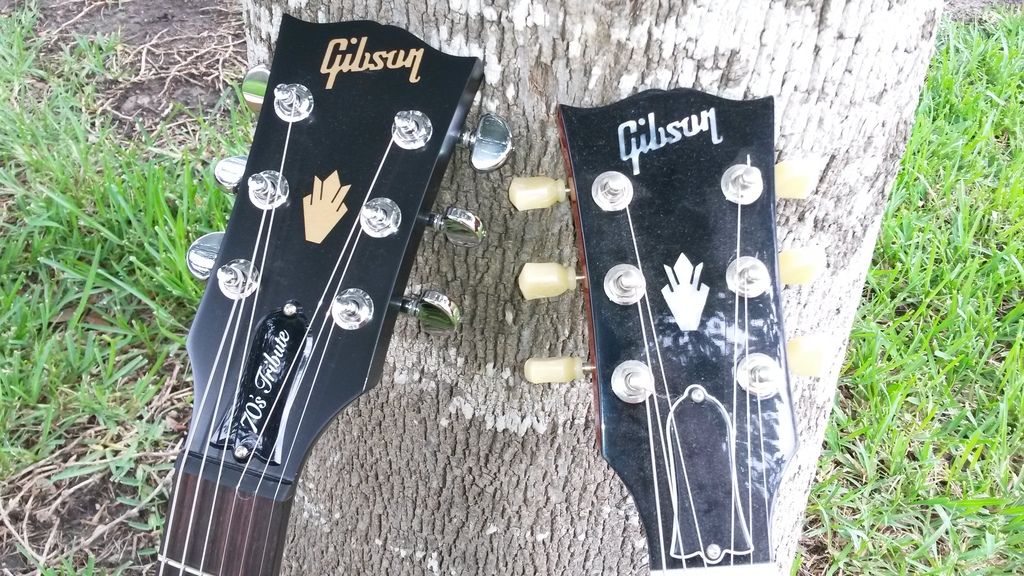 Both of them are 2013s and I am a happy camper!
Happy Father's Day to all you dads out there!