I was worried that my new G&L ASAT Deluxe Carved Top wasn't going to arrive because of the snow that is coming down all over Birmingham, but my UPS driver said that he was able to get me in as his last delivery of the day!
Got this thing as a Musician's Friend Stupid Deal of the Day. $300 shipped.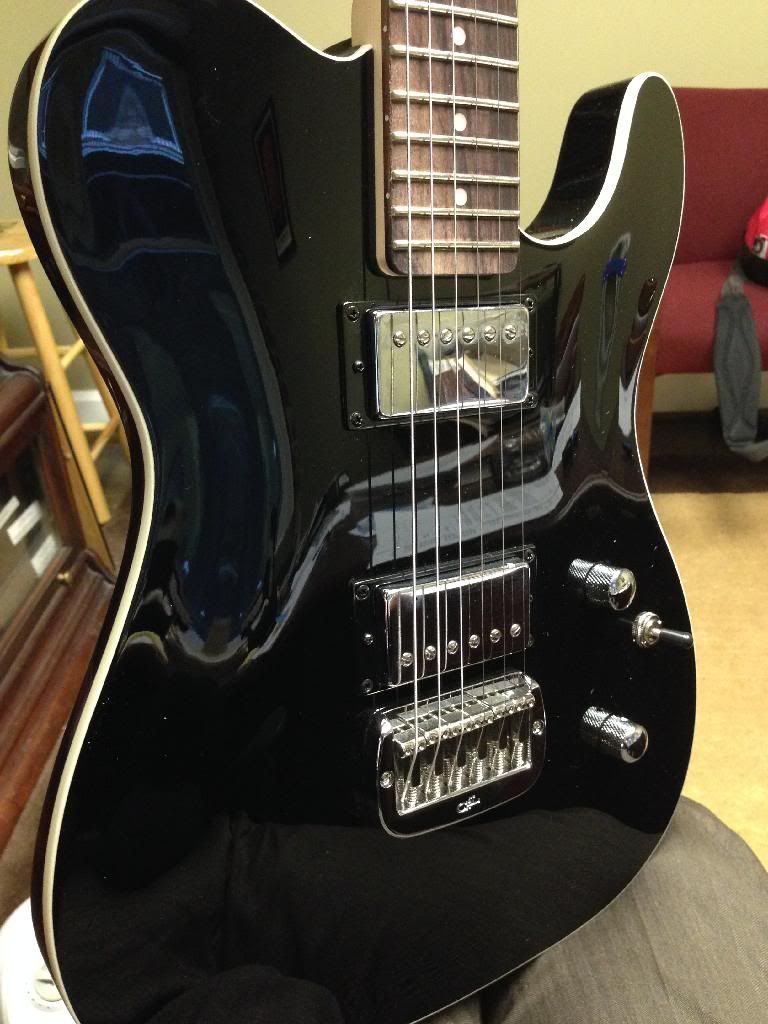 First impressions:
Snappy
Pretty light and resonant
Finish looks very good, no visible flaws
One tiny nick right around the input jack plate, but not enought to ever bother me
Medium-sized neck that is very comfortable
Volume pot has a lot of resistance -- need to figure out how to make it easier to adjust
Tone put feels comfortable, and the coil tap push/pull requires just the right amount of force to engage/disengage
Can't wait to get home and plug this baby in!