Found an 80's Kramer on the local CL early last week. The ad had no pics and a 3000 word essay attempting and failing miserably to actually describe the guitar. After texting him asking for pics and a little description and getting no response, I blew it off. Saw the ad still up on Friday and thought, what the hell, I'll try one more time. Texted him that I was interested if he could give me a model # or at least some details to help me ID it. After a few texts back and forth I finally got out of him that it's a 1987 Kramer Focus 1000, with a single slanted humbucker and original Floyd Rose, in candy apple red. Met him Saturday morning and exchanged $150 for the Kramer. My initial reason for buying this was to give it a metalflake or swirl paint job, clean it up, and try to make a few bucks, or at least trade it for something cool. But after getting it home and cleaning it up, I'm keeping it and not going to paint it (my wife will be thrilled
). The thing is in surprisingly good condition, and, having grown up in the hair metal era, I've always wanted an 80's Kramer. Anyway, here it is: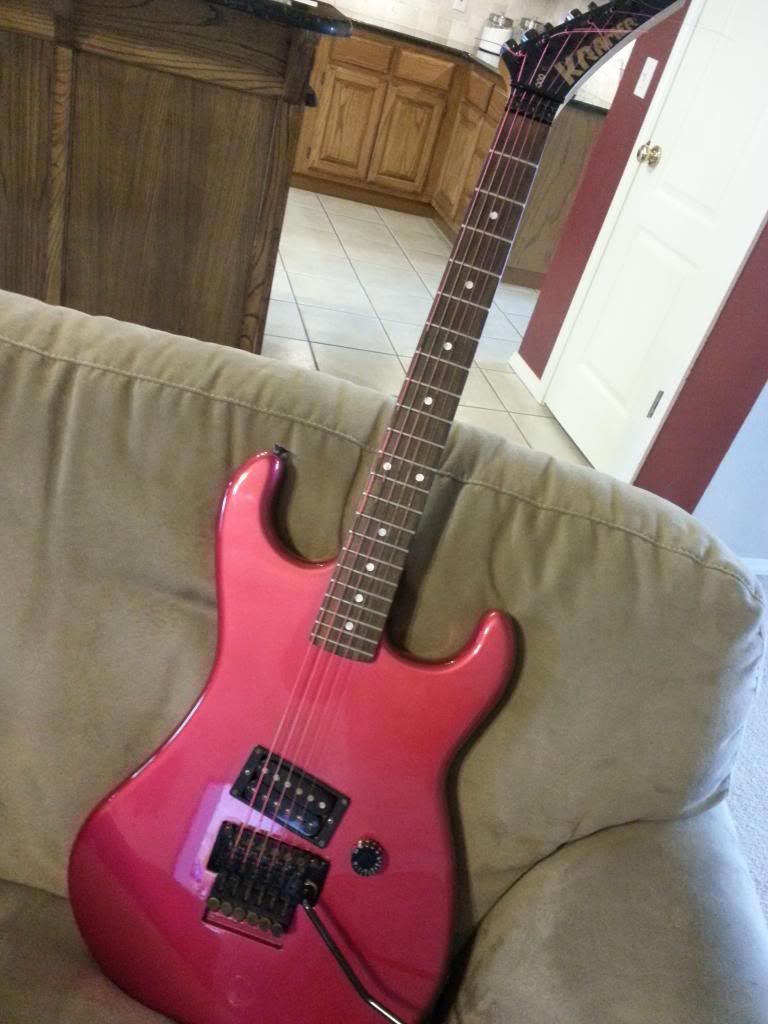 BTW, the pink strings were from the previous owner.
It already has a spot on the wall next to my swirled Peavey G90 (in the hair metal corner

).
Last edited: