Just found out a buddy has a 68 SG
Said he'd consider selling to the right person, but not looking to unload it. Someone who'd play it, since he no longer does
I've always loved SG's but have never had one
Told me to borrow it and make an offer if I like it
I have many guitars, but no SG's. I don't have any vintage guitars. What kind of things should I look for? Figure I'd restring it, make sure the truss rod works, pop the back cover...what else? As for value, compare to eBay sales? I should pick it up tomorrow. Will post picks...
I'd consider buying it partly to enjoy looking at/playing, maybe occasionally gig with, but also as an investment.
ndw.jpg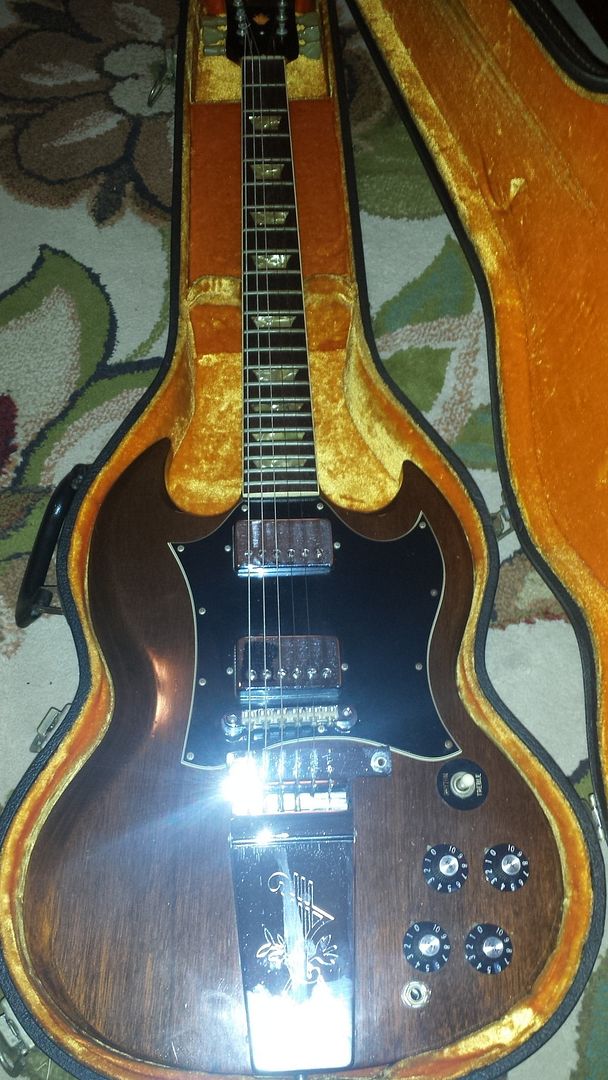 Last edited: