Just a quick sketch, I was thinking about a headless vibrato system.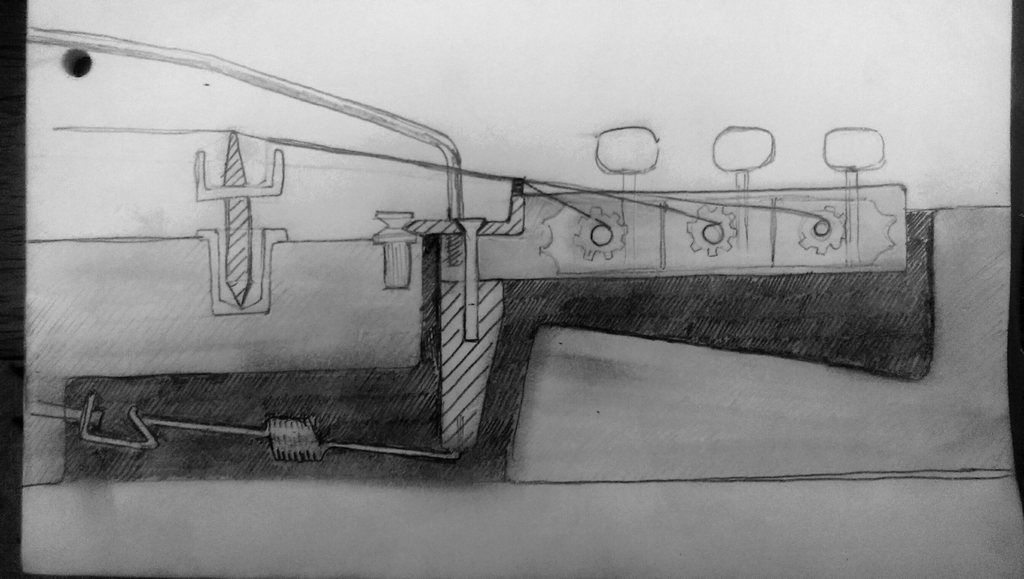 So it's basically a rocking bridge with a modified Strat 2-point trem mounted behind it - except it has a block with slotted headstock with tuners sandwiched in between the plate and the trem block that moves with the vibrato action.
I have since redesigned it to make the block and "headstock" from one piece (cast or milled aluminium) with sizeable cantilever buttresses to add strength.
Is this madness? Or could it be cool? I will be very interested to hear your opinions!