Which one works best with both single coils and humbuckers?
Genre? Good question... Mostly heavier stuff, but I like vintage tones too?
Interested in your hands on experience!
© Copyright 2020 Analog Man LLC. All Rights Reserved.
His current transistor options are
here
... I think they are current? Oh Analogman

Guitars:
single coil (Seymour Duncan Albert Lee custom)
humbucker (medium output Di Marzio Albert Lee Custom)
humbucker (medium output Di Marzio Custom)

humbucker (Fishman Fluence modern) yeah, this will only be 'experimental'
I have been putting off buying a fuzz face type pedal from Analogman - I thought I will get it in the same shipment as my KoT when my name comes up, but I can wait no more! Especially because I am down to only 5 fuzzes on my board at the moment
, and none are of the fuzz face ilk...
Current fuzz collection:
Earthquaker / Park Amps Park fuzz (tone bender 2.5? 3?)
Zvex Fuzzolo (versatile silicon mini - distortion to full on spitty velcro, and anything in between - designed by Joel Corte!)
Earthquaker Terminal Fuzz (based on Shin Ei Companion fuzz)
EHX Op-Amp re-issue Muff
EHX Green Russian re-issue (90% of the time on bass guitar duties)
Bonus 1: Jam Pedals Rattler (Rat clone - more distortion than fuzz)
Bonus 2: Catalinbread KatzenKonig (Rat/tonebender hybrid - different board)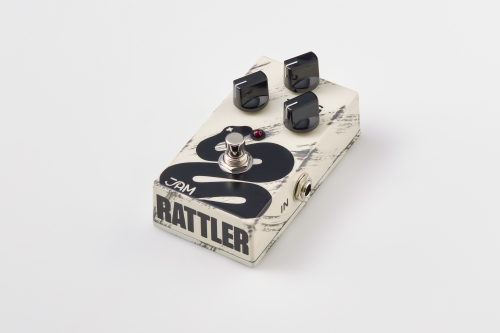 Cheers!
Last edited: