Hi,
I'm a complete newbie when it comes to the guts of an amplifier. I've watched several youtube videos on biasing an amp and it all seems very simple but I have a few questions about tools and safety.
People are suggesting I put one hand in my pocket while adjusting the bias pot / near the open chassis. What are the potential risks if I follow this advise?
I would like a Bias Master type tool. I would like to check 6L6's, 6V6's, KT66's. Does it check these tube types?
Also, The Bias Master is out of my budget. Is there something similar available that is reliable and priced a bit lower?
I live in a remote part of the country now and before it was very easy to have somebody just take a peek at my amps, but that is no longer an option.
I appreciate you guys being here, for I don't want to just poke around a mine field blindly.
Thanks
EDIT:
So I went ahead and ordered a bias probe called the pro one from eurotubes. It measures both the plate voltage and tube output. You can play and bias at the same time. Its a cakewalk to use and I ended up biasing it "cold" at 31. Just above 50%.
Here's me in action biasing for the first time: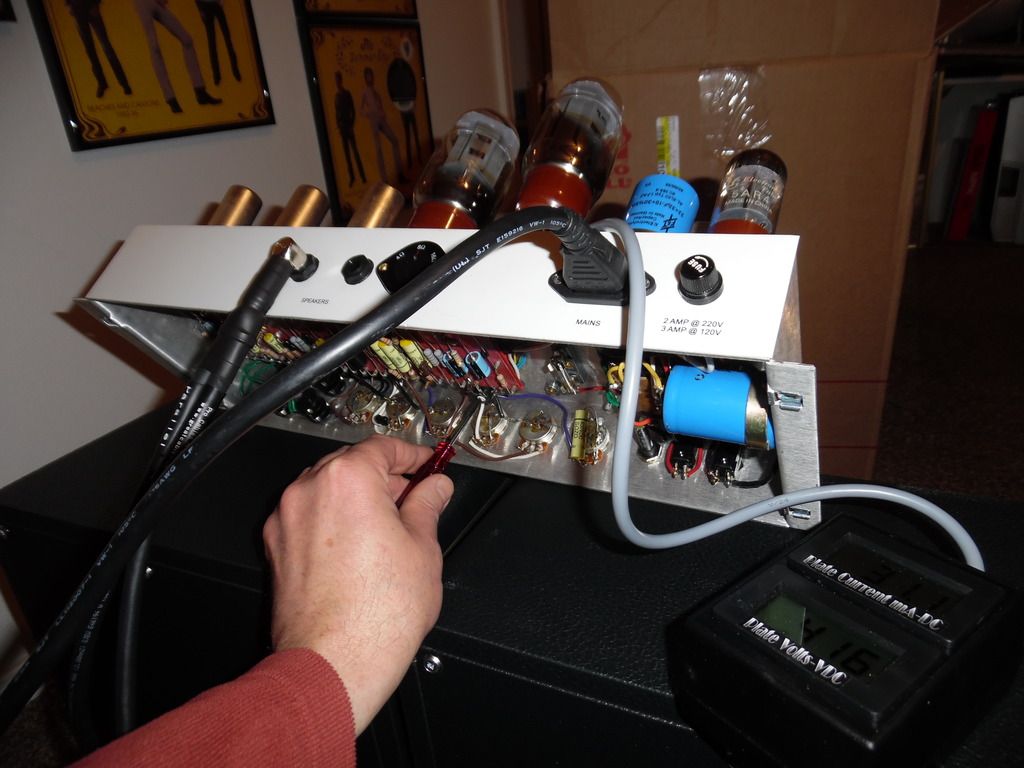 Last edited: