Still learning the ropes with this guitar, haha.
So to restring my pro jet, do the strings go under the first bar, over the second then hook onto the ends?
When I bought the guitar, the strings just went over the first and second bars of the Bigsby, but when I took a look at other photos, I'm kind of thinking maybe he just got lazy or something?
Here's how I see others restringing theirs: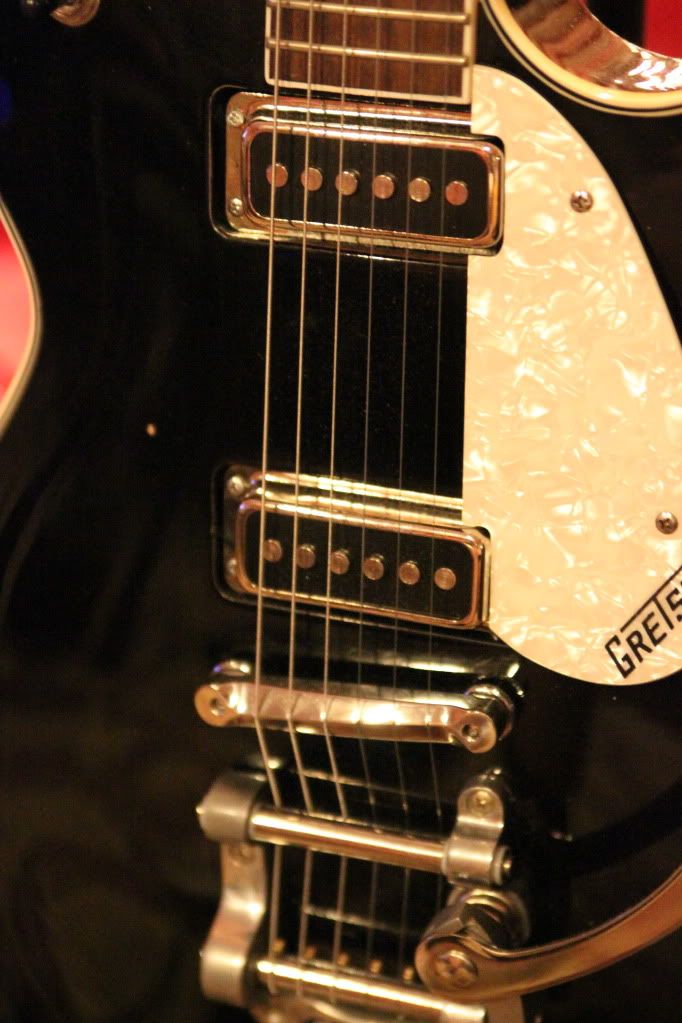 And here's how mine is currently strung (sorry for the lighting, it's the only picture I have right now):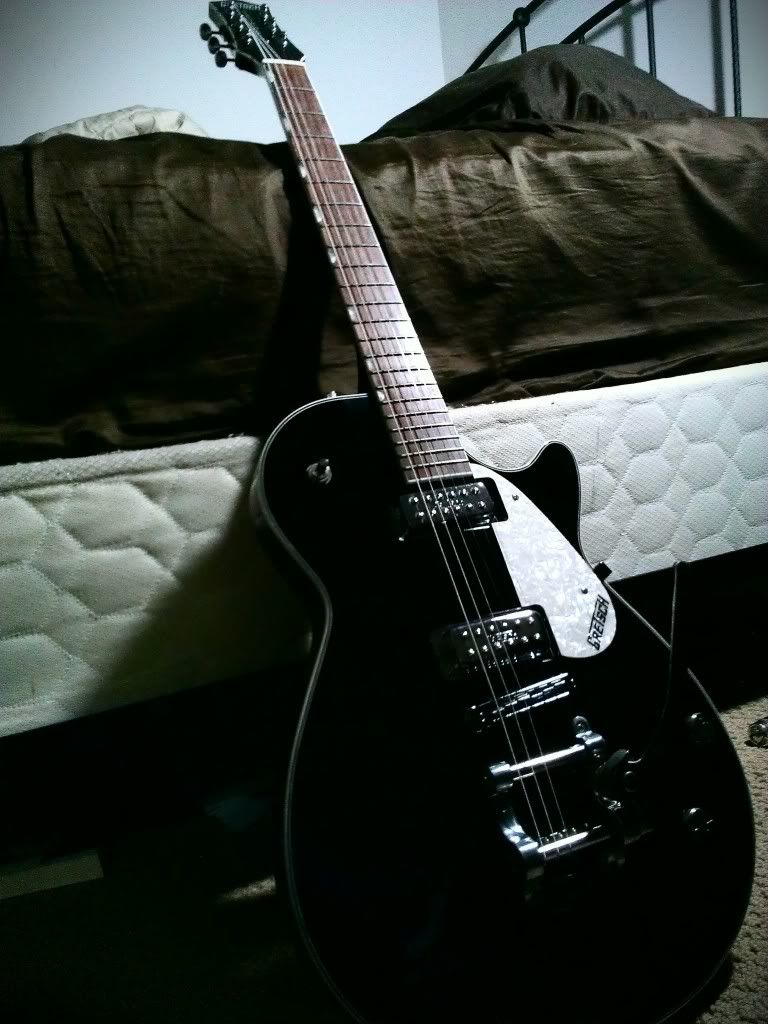 As you can see, the strings on mine go over the first and second bar...
Thanks for any help!