Hey all, my home in Sarasota Florida was broke into on Sat Nov. 22nd. It was not random, it was personal. I know who it was, the same girl has stolen from me 4 times now. This one by far the worst. Multiple speaker towers, and satelites, B&O, ADS, Yamaha, Definitive, and 3 flatscreens were passed over.
What was taken was my guitar pedal board, my LP Special P90 (thankfully not my '71 Std, or heavily modded '61 RI SG), all my fishing rods and reels, and some jewelry, most of which was worth nothing outside of sentimental value. There were 4 of my deceased grandfather's rings though, including his wedding band (those hurt).
The guitar has a very distinctive light strip between the pickups and mid point of the bridge pickup controls seen here.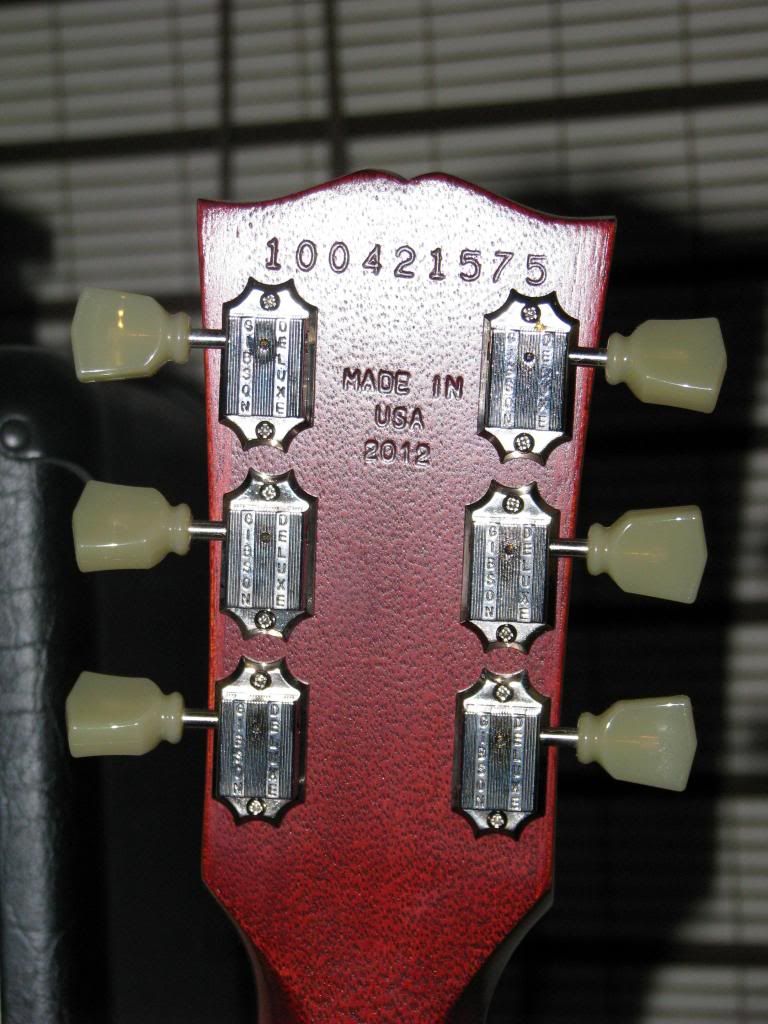 On the pedalboard was my hign-gain White-dot NKT275 Sun Face. It is a pretty unique one with top mounted jacks, a sundial, and yellow LED. It has the on/off option on the fuzz knob, and no power jack.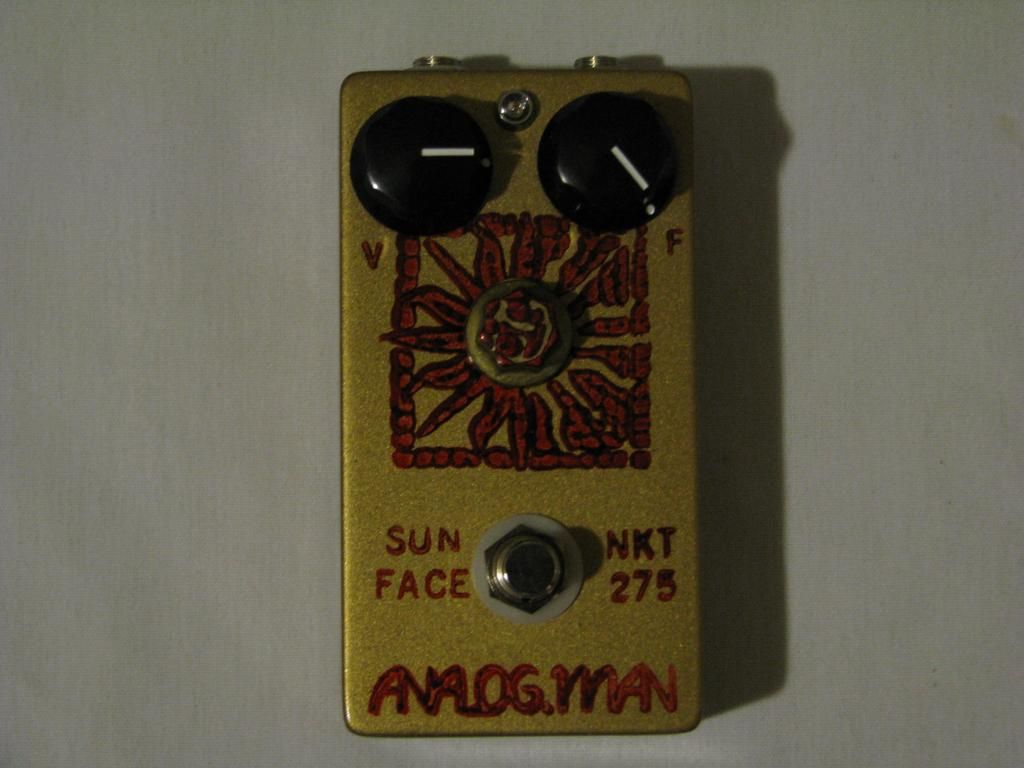 It has a cpl small scratches on it not in that pic, but was in good shape when it was taken.
It was on a Pedal Train Pro board with soft case (not pictured).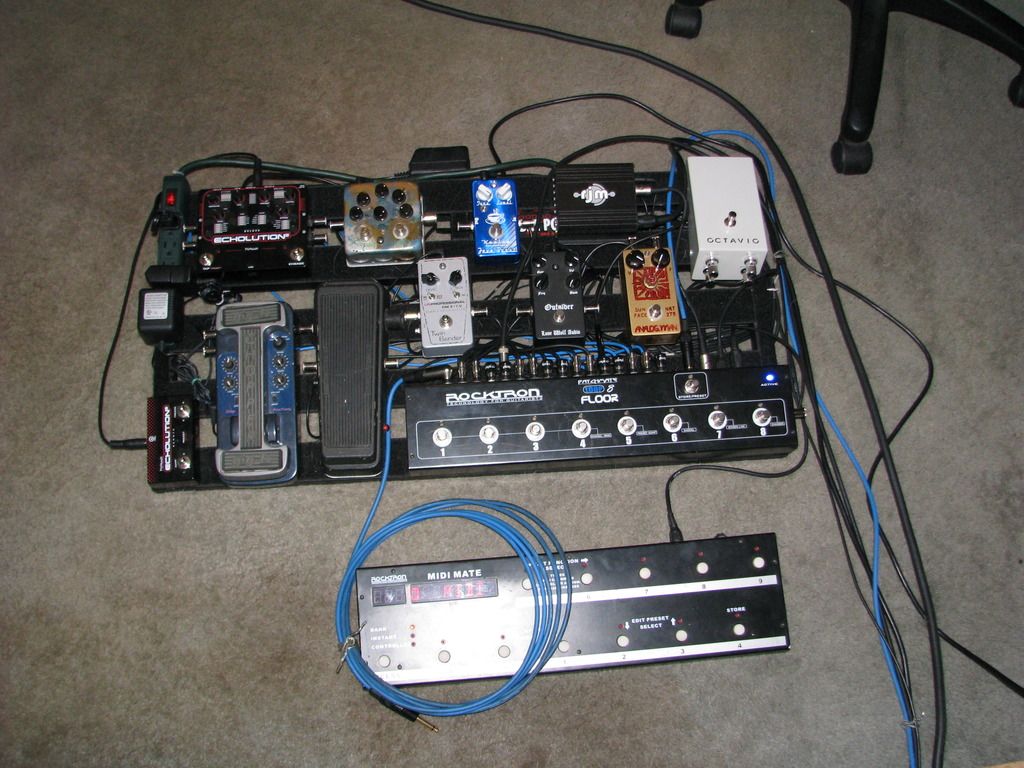 Also on the board were the following;
1) Rocktron Loop 8 Floor
2) RJM Mini Amp Gizmo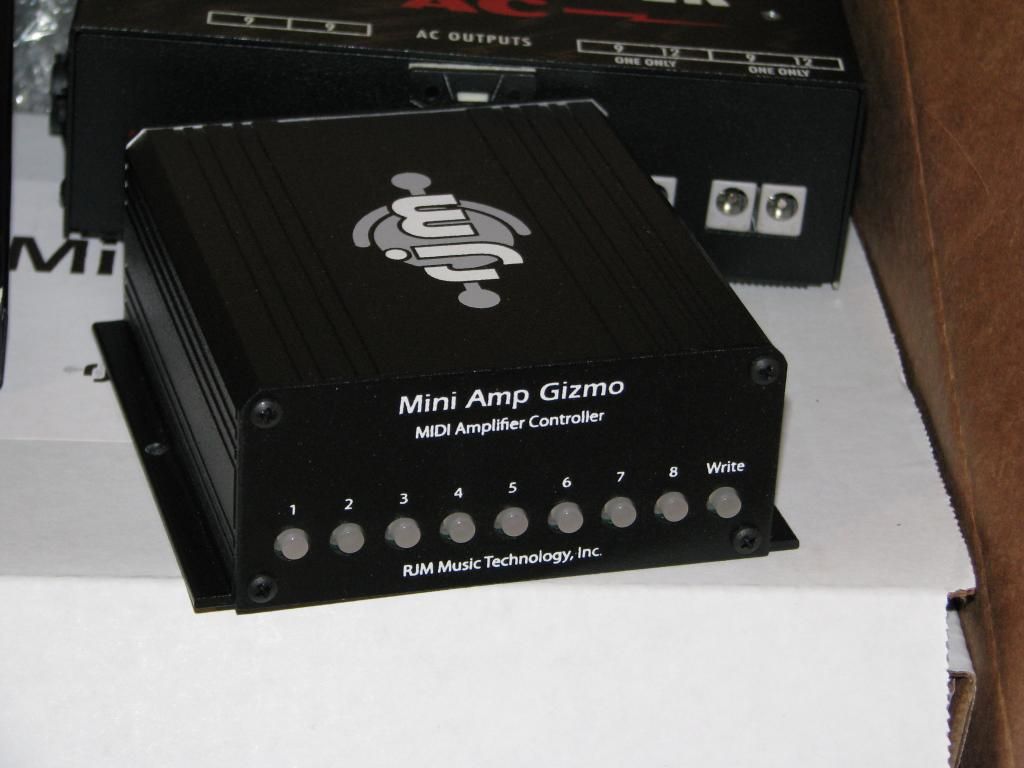 3) Rocktron Midi Mate
4) Ramble FX Twin Bender (V1)
5) Keeley Java (metallic blue version)
6) Dunlop Octavio
7) Echolution 2 Deluxe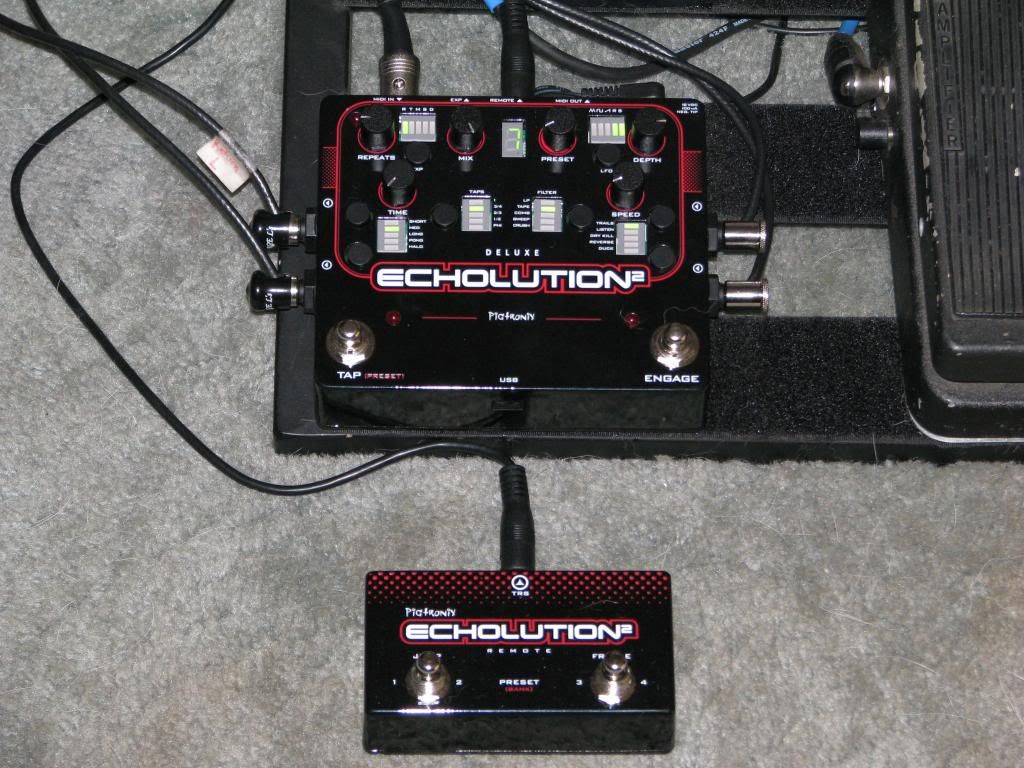 8) Lone Wolf Audio Outsider
9) Dunlop Crybaby 535 (no Q control pictured below)
10) 3ms Phaseur Fleur
11) Gig FX Chopper (pictured above but much more beat to hell now)
12) JHT Mini Stobe Tuner (MIC Turbo Tune Mini knockoff)
13) Voodoo Labs Pedal Power 2+
14) Voodoo Labs Pedal Power AC
Everything was interconnected with black George L's and blue canare with Neutrik plugs as seen above.
I know this person has connections, and would not be surprised if it turns up far out of state.