Greetings from Kingwood Tx.
I'm happy to be a part of the coolest music forum on the net.
Allow me to give you a tour of the music room.
Here is a great sounding Giannini 12-string, a custom mim strat (very cool) and a chinese takamine cutaway (actually sounds great)!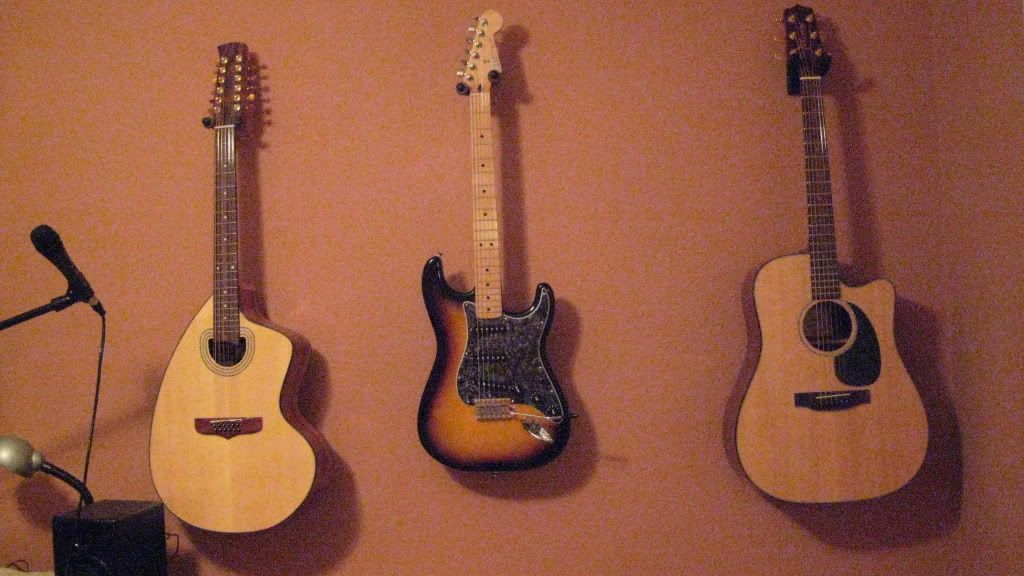 Next is my favorite acoustic, a takamine koa wood cutaway. It's the perfect volume to sing with in the room. Next to it is a generic ibanez. Both the ibanez's sound and play suprisingly well for inexpensive instruments

.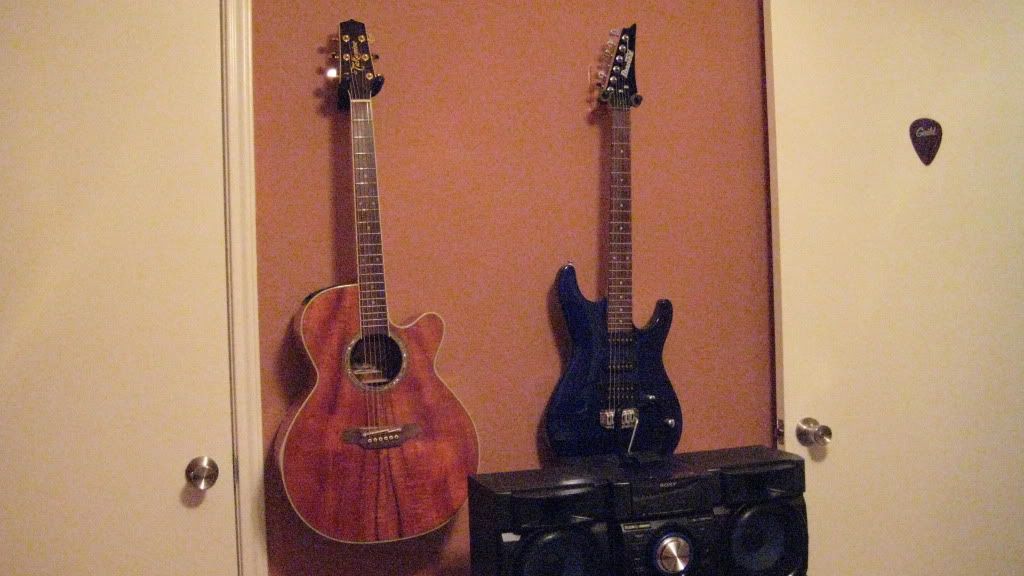 Here is a mim strat deluxe. I'm still getting used to the giant frets plus it weighs a ton. Good tone though and the b/n switch is intresting. It's next to the other ibanez.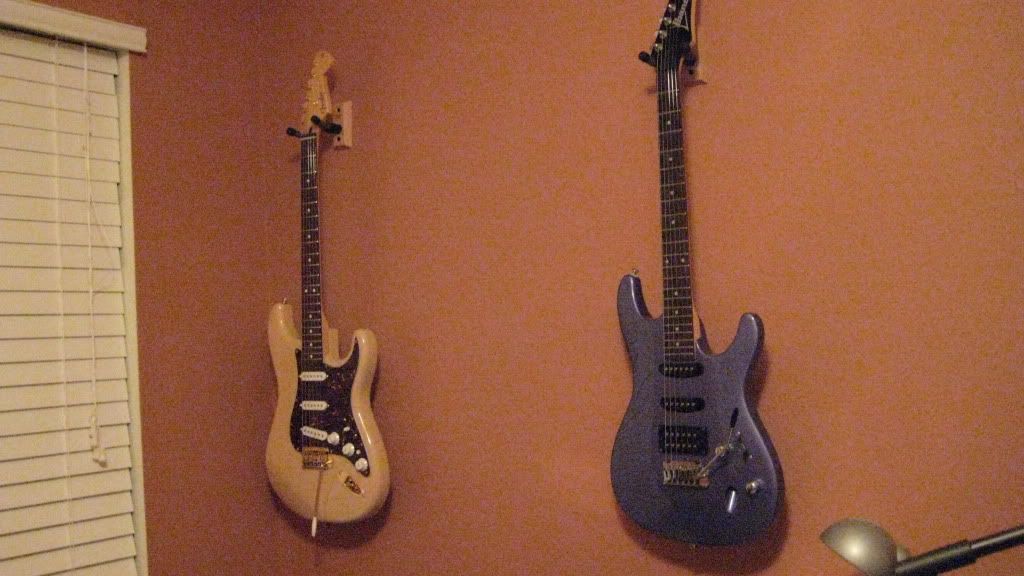 Next is another giannini clasical/electric. I'm really falling in love with this guitar. Hard to explain but it's like listening to a really cool sounding harp. The bass next to it is a peavey fury v and a peavey milinnium.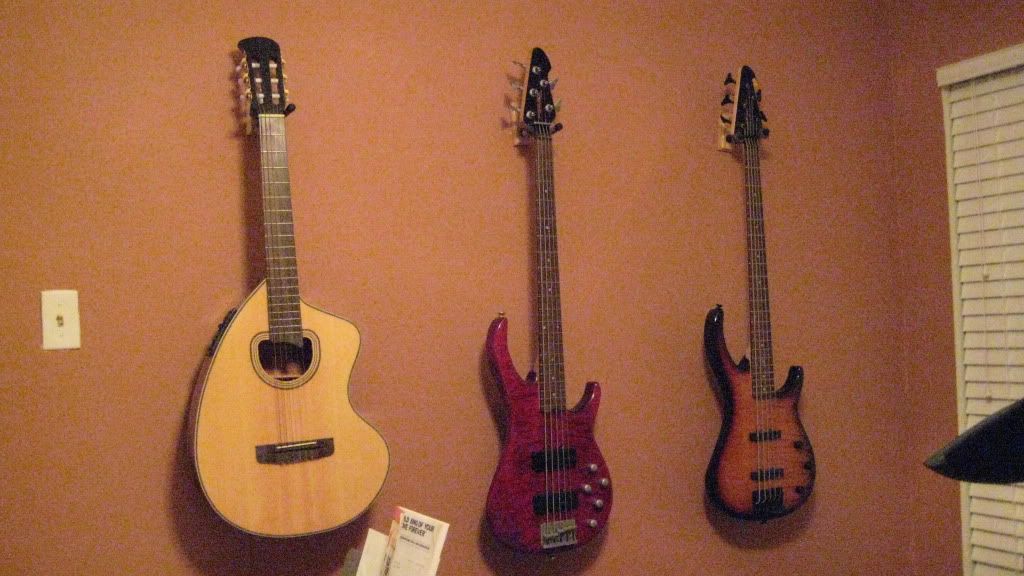 A yamaha dtxpress.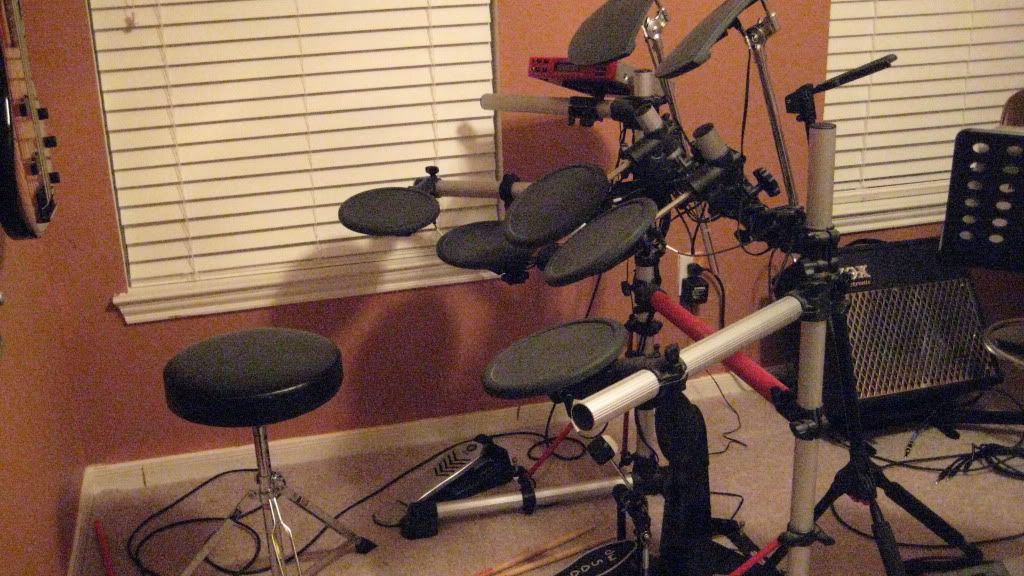 An 88 key casio privia.
The amps are a vox ad30vt and a hartke 1200 wedge. Not shown is a 4 channel behringer that powers the drums and keyboard.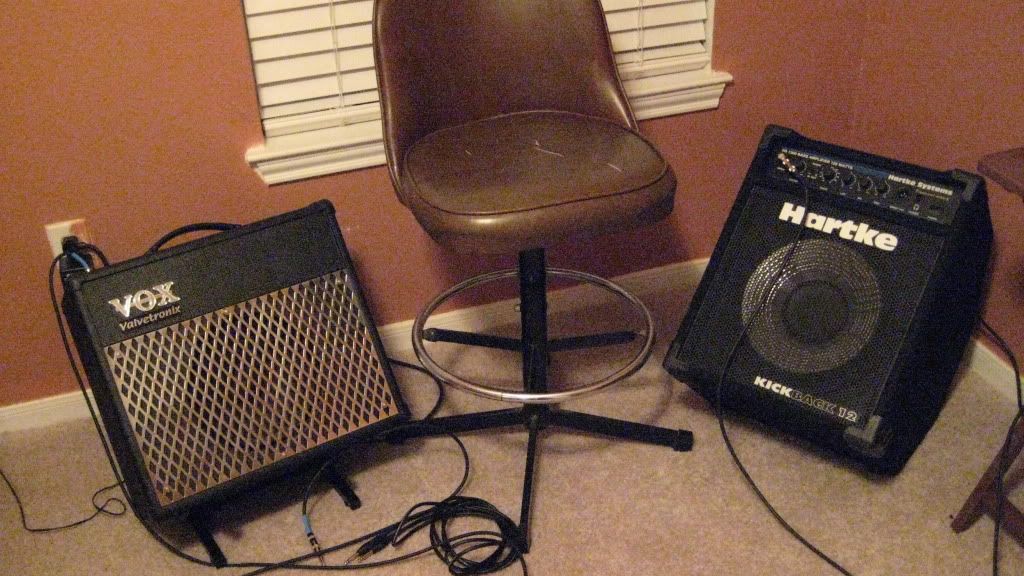 ...and it's all going on this tascam dt-02 studio.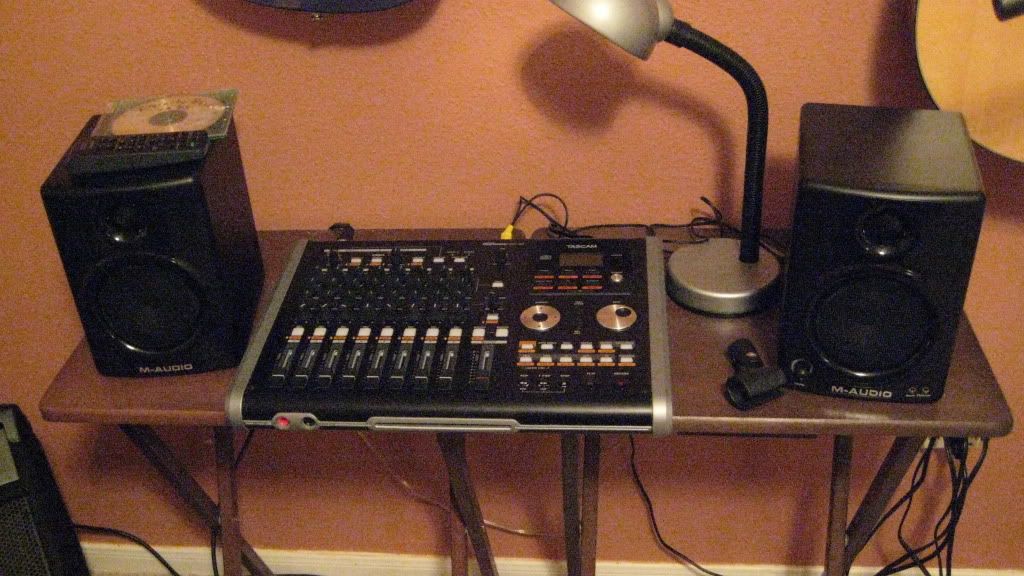 Well, that about wraps it up for now. I'ld really like to add a martin hd-28 but all in good time.
Thanks for stopping by and we'll see ya on the forum.
The Beep