2006 Prospect, with Bigsby and Lollar Low Wind Imperial Pickups.
The Bigsby was not original equipment, and a prior owner thoughtfully put brass plugs in the former tailpiece mounting holes.
This Prospect has a center block which extends all the way through the body, to the back of the guitar - it is not a floating block, like most Prospects have. Therefore, the instrument is a little heavier than an average Prospect; I do not own a shipping scale, but I do own over 20 electric guitars, and I would estimate the weight of this one right at 8 lbs or just below.
Wear is light for an 11 year old guitar, but it does have some superficial play wear scratches on the body, but nothing through the finish, and nothing which affects the playability.
The Bigsby is solid, and stays in tune exceptionally well. The Lollar pickups are sublime, and a great match for this semi-solid style guitar. Yes, they do have a tortoise finish.
This is a great guitar, but due to some back issues I am having to sell off my guitars which exceed 7.5 lbs.
$1250. shipped to CONUS
Thanks for looking!
Kane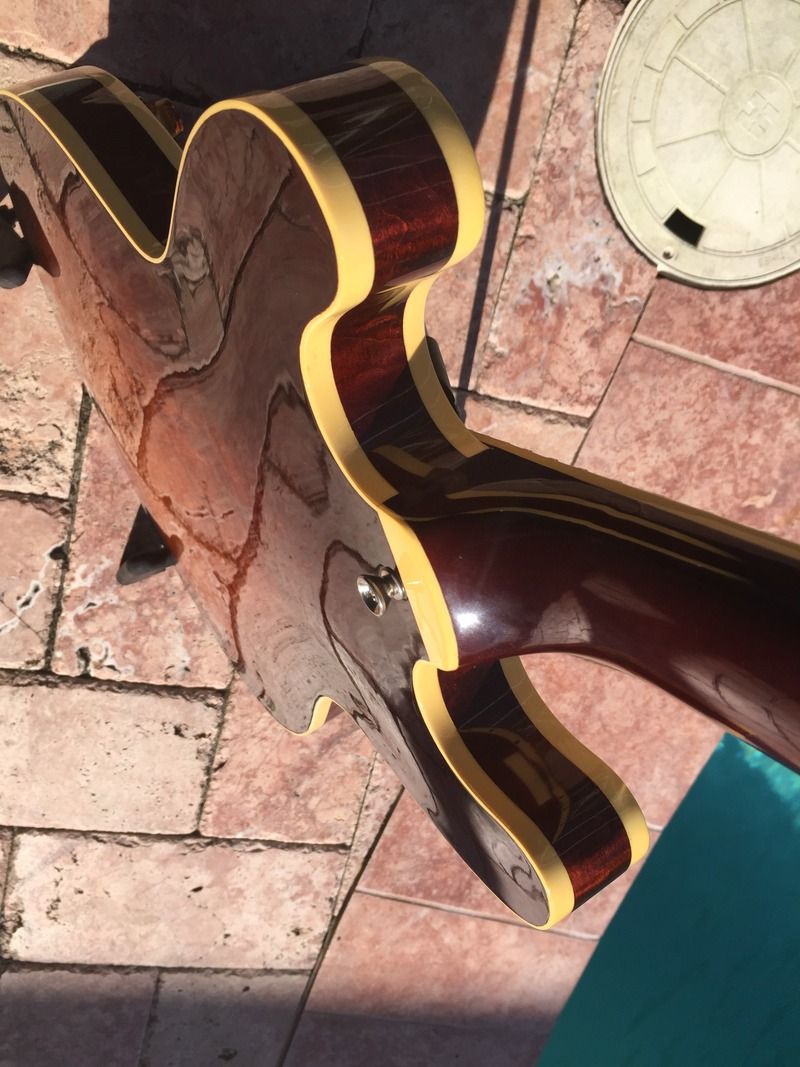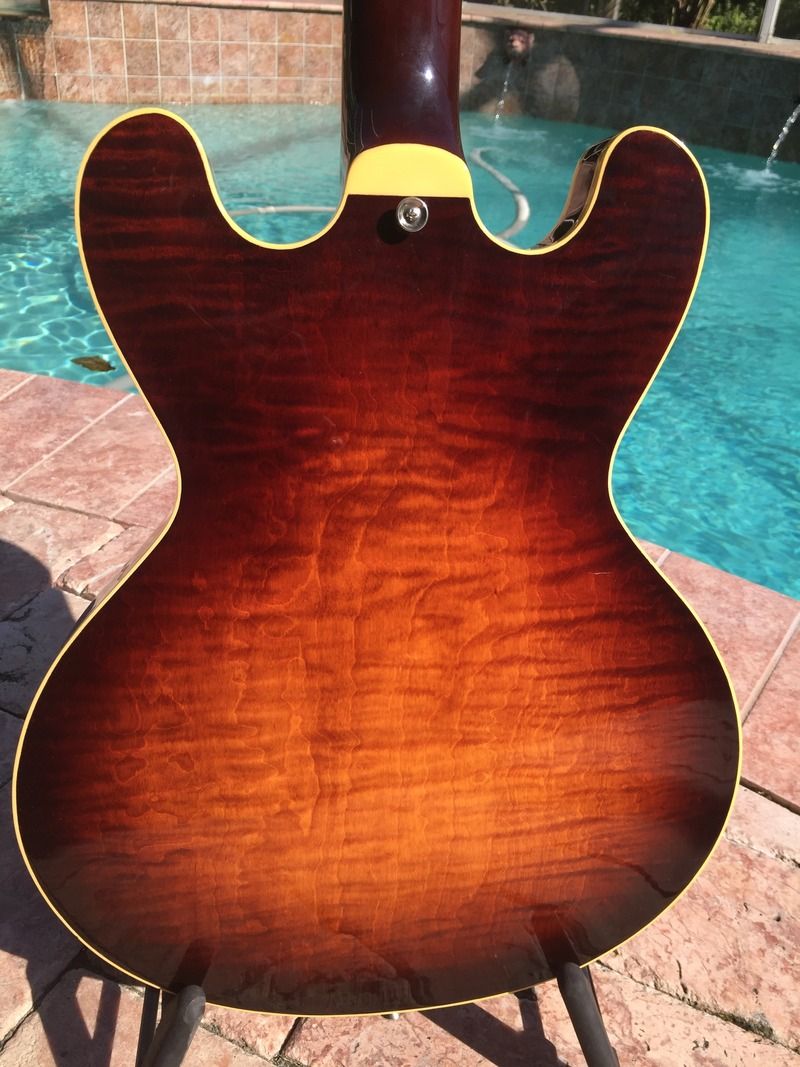 Last edited: