My father is getting along in years and doesn't play anymore due to hand pain, ect. For Christmas he handed down to me his 1959 Gibson J45 sunburst. Nice Christmas eh?
Wish it was the electric '59 version, ha, but I can't complain for getting a beauty like this.
I play it a few times a week now. Keep it in its case when not playing. When I got it I clean and oiled the fretboard and used a polish on the body. Looks great, but my concern is the wear that is already on it. Looks fine for something that old. Has amazing tone and sound.
There is wear on the soundhole bottom edge. This is my main concern, not making or getting this worse. I don't hit the soundhole when I strum, so I'm not worried about me making it worse, more so I wonder about time causing more erosion/wear. The back has scratches which aren't very deep, mostly superficial. Would you keep these or try to restore? I don't want to decrease any value on it. I'll never sell it, but still want to keep it at its best. Any thoughts? Or just leave it alone and play it as is?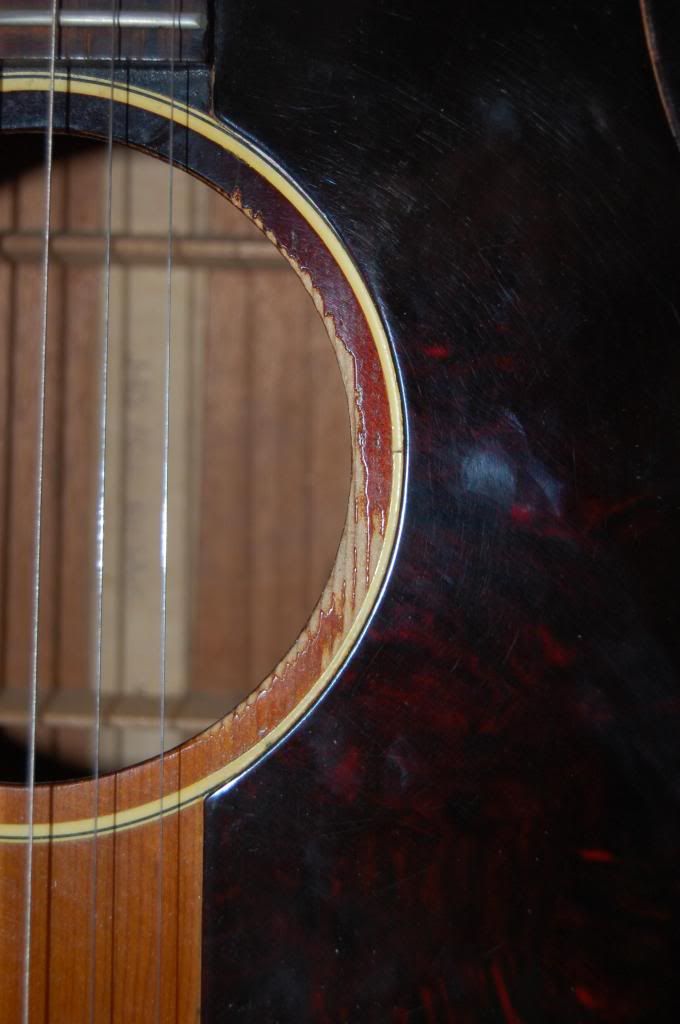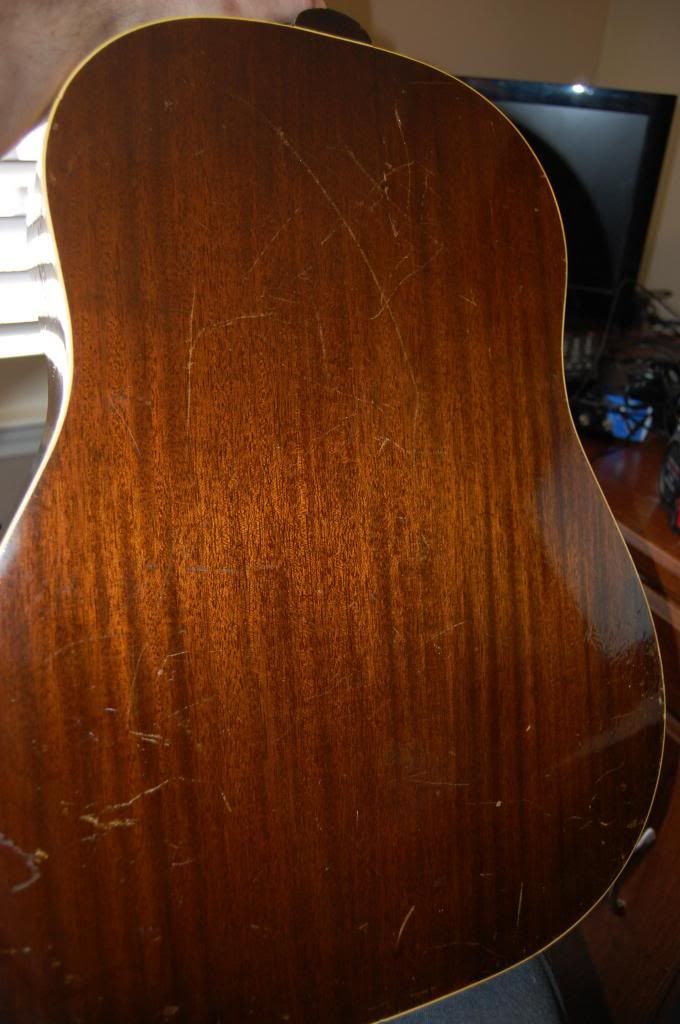 http://i43.photobucket.com/albums/e370/topgun121/DSC_0582_zps63517a69.jpg