here are two ways:
1. a piece of rubber band laid across and then smush the tip down on top of it.
only trick is you want the proper length as to not leave any sticking out (see 3rd pic. you could trim this with a razor or just redo with shorter rubber band piece)

2. take a small pliers and bend the metal a tad, you want a little burr
in the metal which will grab onto the plastic tip. then gently hammer the tip on with the rubber handle of pliers.

you should now be able to pick the guitar up by
the tip its on so well.
7lbs tele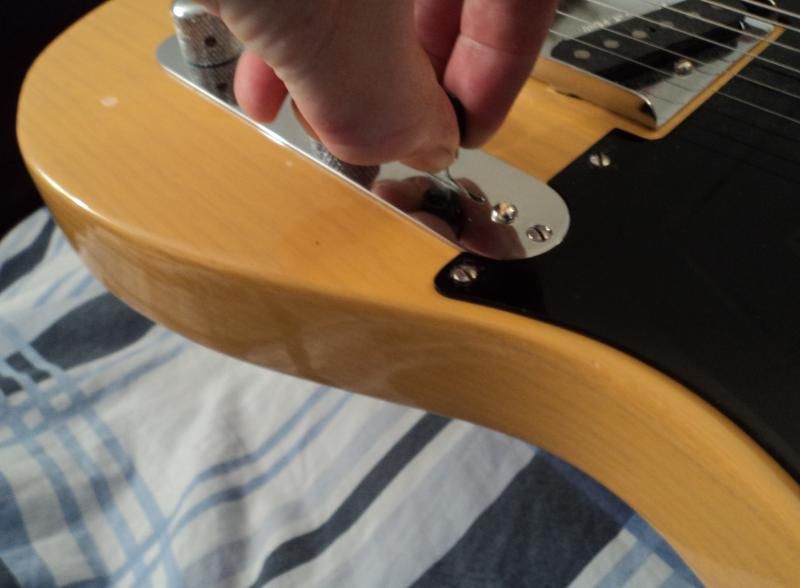 8lbs tele