Hi all, join me this week as I put together a kinder, gentler board! So here's more-or-less what I've been using since 2005. Obviously it's evolved over time. It's a Pedal Pab AXS I modified with a piece of ply-wood instead of the two flaps it came with. Lava soldered cables, PP2+ under the board.
Over the last year I've slowly collected stuff to make a 'neater' board...just got the board itself from TourSupply last week so I figured let's slap this thing together. Here's the trial fit:
The plugs are Lava 228s (except for the Switchcraft 280's in the picture below) but I'm going with Mogami 2319 cable this time. I also got this cool buffered interface from jnepo1 (it's got a non-buffered break-out for fuzz but I'm not using a fuzz on this particular board):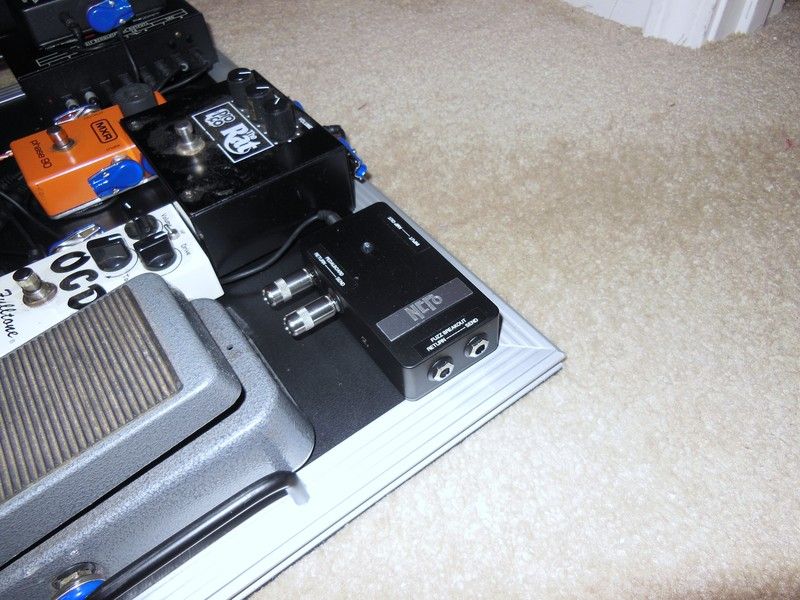 Gotta go to Radio Shack (assuming one still exists) and get some heat shrink and Deoxit and we'll be ready to wire this thing up.
Last edited: