A friend brought his Korean built Koa veneered Strat because one of the 2 point trem posts broke out of the body.
Someone suggested this item on Ebay and I hurriedly ordered, but it will take a few weeks to get here from China.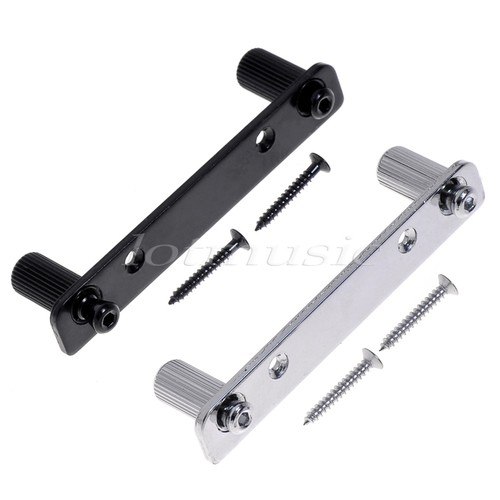 After looking at the specs, this is 75mm cl post to post, and the Fender is in the 60mm range, but not exactly.
Do any of you know if there is something like this that will fit a 2 point Fender trem, or will I have to cut this down when I get it?
The Strat seems to be made of balsa wood, though it's probably
Paulownia
or something similar.
I've already glued the broken out piece back into the body, but I'm not confident that it will hold. Hopefully the owner will want to deck the trem and there will be no more pressure on the studs.
Thanks!