Can you take a look at this pic and tell me more about it?
The body is a lot smaller than a normal strat body. Its got a built in boost switch that can be adjusted on the back. Its really neat and usable. The neck is UNREAL glossy birdseye, absolutely incredible.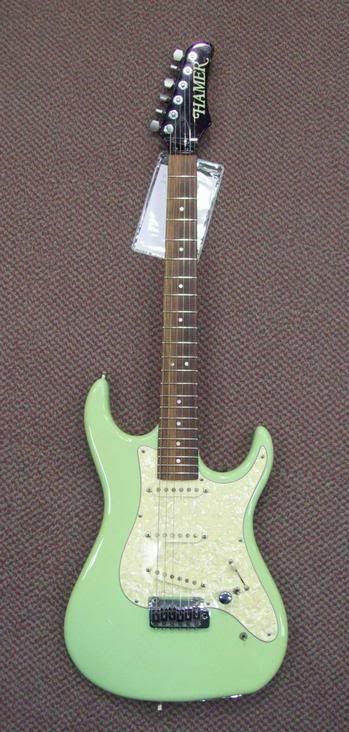 Check it out. Is this one made in Korea?