PRS brought us the Mayer Sig to jam on today. Superb cleans. Big, fat, rich clean tone with an amazing amount of sustain for a clean amp. Very nice natural compression. Not that loud for 100 watts which is apparently by design. The "gain" circuit is interesting also. Its a circuit inserted after the pre section. I also messed with the loop which is ultra transparent. With a Dispatch Master in there is sounded awesome.
So Paul Smith told me that this amp was in the cue before John even approached them about it. It then became a collaboration with John (Mayer) and things were tweaked until it is what it is today. They went so far as to fly Paul and Doug Sewell to Johns house so they could A/B it with Johns blue Dumble while Doug would swap components in and out until it was so close John couldn't tell the difference with his back to the amps. Pretty cool!
Just though i'd share.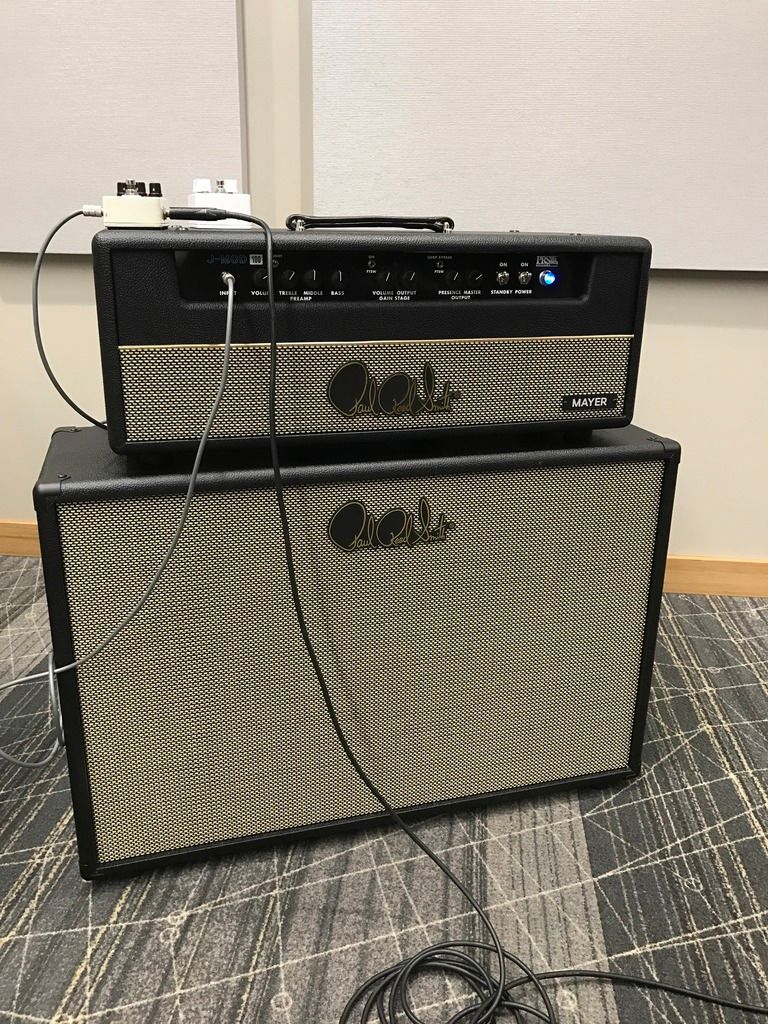 Last edited: