Alright, well maybe not as out of control as some but way out there for my usual self. So about 3 months ago I felt the urge to buy a new guitar. I really wanted a prs Santana. I usually allow myself one purchase a year. So I look and look and find a just beautiful Santana so I buy it.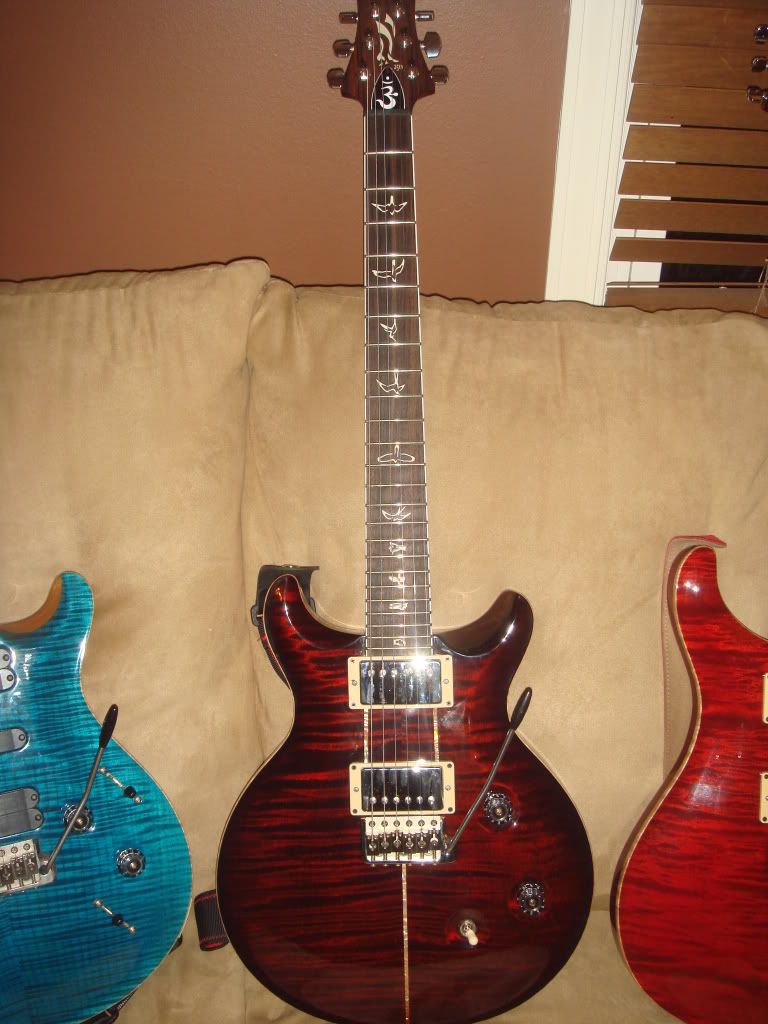 So now I get on this site and after looking through the Emporium I run across this beauty and well it was too nice to pass up!
Well so after watching Heritage's auction I just pulled the trigger on a 74 Les Paul goldtop. All original except the Tone pot and switch tip. It does have a repaired neck crack but at the price it went for I couldnt pass it up. I'll post pics once I get it. The weird thing is I go from buyers remorse to being a giddy little kid! My wife just looked at me and said " another...really?" So when is enough enough???