Platinum Supporting Member
I recently got a RYRA (Rock Your Repaired Amp) klone - #314. I used to own a silver Klon that I liked a lot and have had my eyes and ears out for something I liked. After a couple klones, KTR and getting wrapped up in the whole AF2 debacle trying to get a pedal, then my money back, I wrote the klone thing off. I then got a Cornish CC-1 that really served (and still does) my needs well and is a really versatile boosting pedal.
Fast forward to now, I decided to give the RYRA a try. Love the looks, Shane seemed decent and straight forward, good feedback from people, etc. I got the pedal about two weeks ago and all I have to say is "WOW!"
The best klone I've played (now I haven't played them all and won't). Really stellar booster that is working really well with my amps. I'm enjoying running it with the gain all the way down or just up a bit. While I still wish I had my silver Klon, this pedal is 1/6 the price I sold my klon for and 99% as good. I would say 100 percent but without the silver one here to properly A-B I can't say with certainty. I can say though that I really enjoy this pedal and its the first klone that I didn't have a "I need to sell this" reaction to.
A lot of output and I dial the gain knob more for the level of mids than the actual gain - which I like. For some applications, I prefer my old fulldrive, for others this pedal offers a different kind, but also stellar boost. With my amps (savage, at mars and Gomez) it is outstanding. Especially the Gomez G reverb. That amp with this pedal is something to behold.
Anyways, I know there are some great guys building klones and in my little world I found a winner with this one. I recommend it!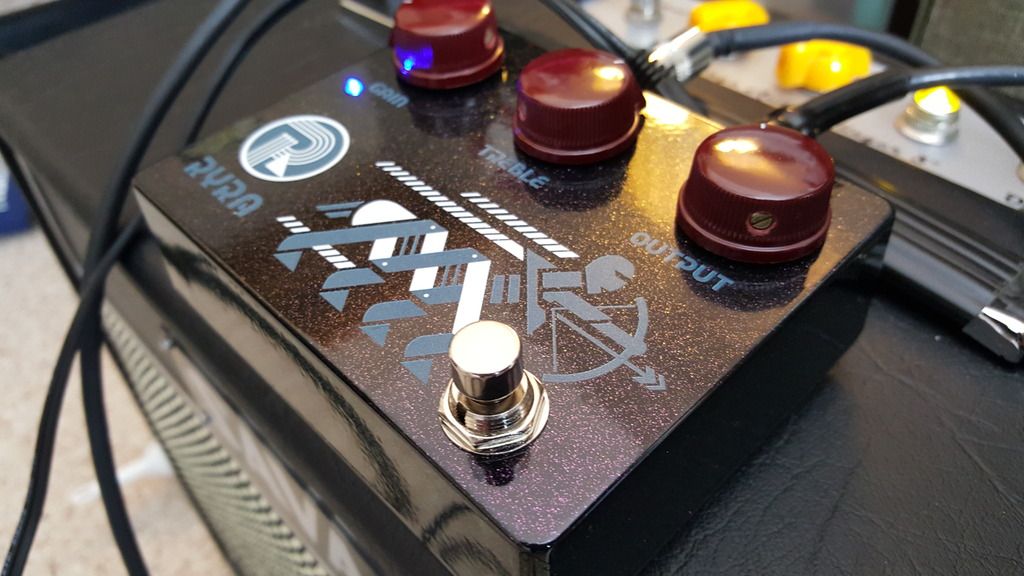 Last edited: