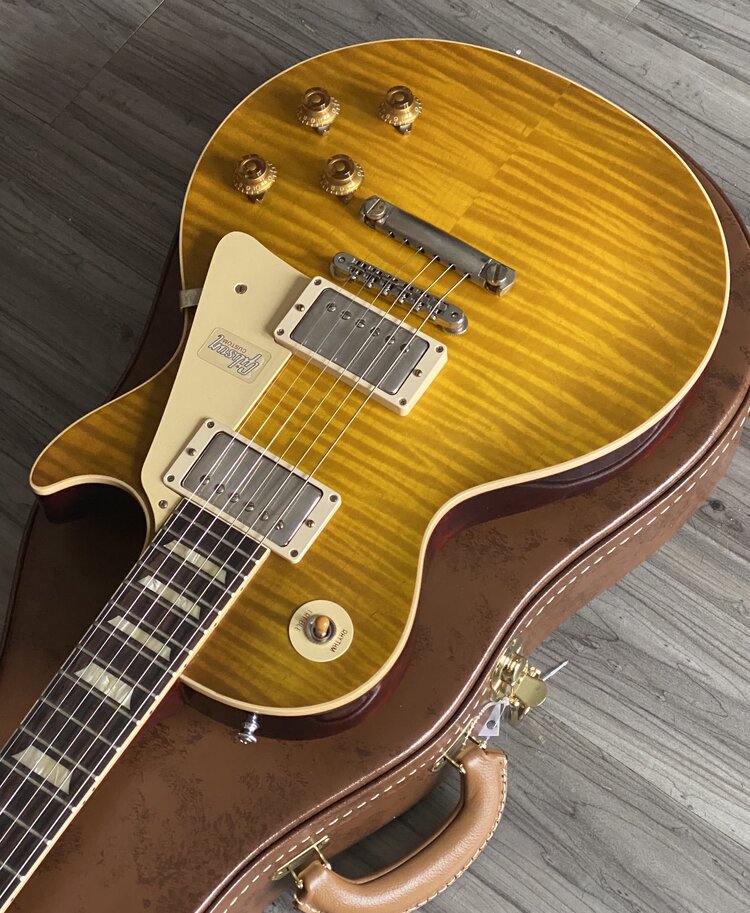 I got a call last evening from Hunter, the owner of Breaze Guitars. What a gentleman! And super easy to deal with.
He had a few guitars I was interested in and we chose this one, after testing all the choices.
It is due in Tuesday.
8 lbs., 8 oz., and loud acoustically.
This will most possibly be the last guitar I buy, as at 71, and now with three CS LP's, a Vigier, and my signature guitar in the avatar, I'm pretty much set.
This will be the third guitar I bought this year, but I sold 2 other guitars, last week after deciding that I don't play them live due to not preferring them as much as Les Pauls.
http://breazeguitars.com/guitars