Platinum Supporting Member
Bought a Dr. Z amp from a TGP'er. I won't say who, because he's a good guy and it's not my intent to besmirch him. Anyway, amp showed up with one of the transformers crooked, like this: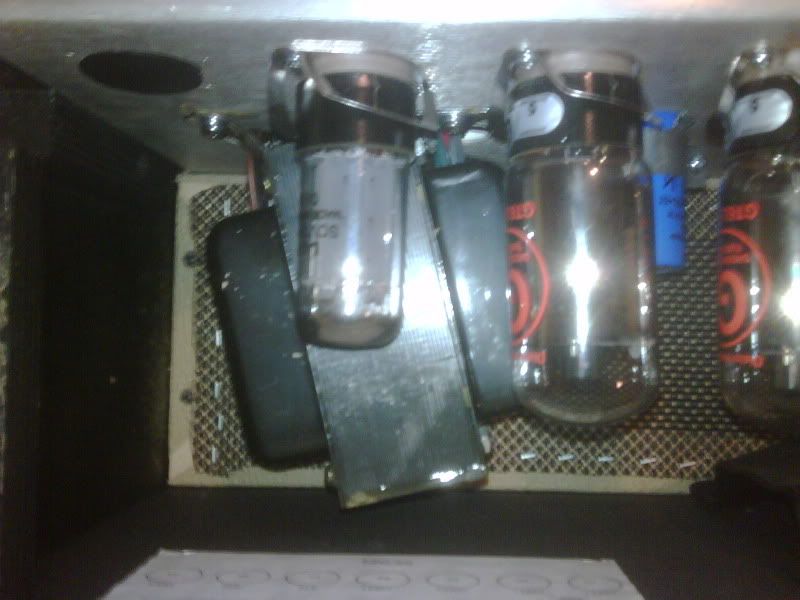 The seller isn't sure whether it was always that way or whether it was done in shipping. To his credit, he immediately offered to pay the cost of repairing it if necessary. Probably just a matter of bending the thing back into shape. I tried to move the thing myself, but it wouldn't budge. I find it hard to believe that this could have happened in shipping, but I also can't believe that Dr. Z would have shipped an amp this way.
The amp works fine (sounds great). Does anybody think this is more than a cosmetic issue? Thanks.