Wubbalubbadubdub
Gold Supporting Member
Oh my... Looks to be about 2001. A bit darker than the usual Guild blonds I've seen. Sexy as hell though. Every bit of guitar as the $2700 Gibson dot reissue 335 I recently played. This one was less than half that. Lot's less.


Here it is next to my X-170: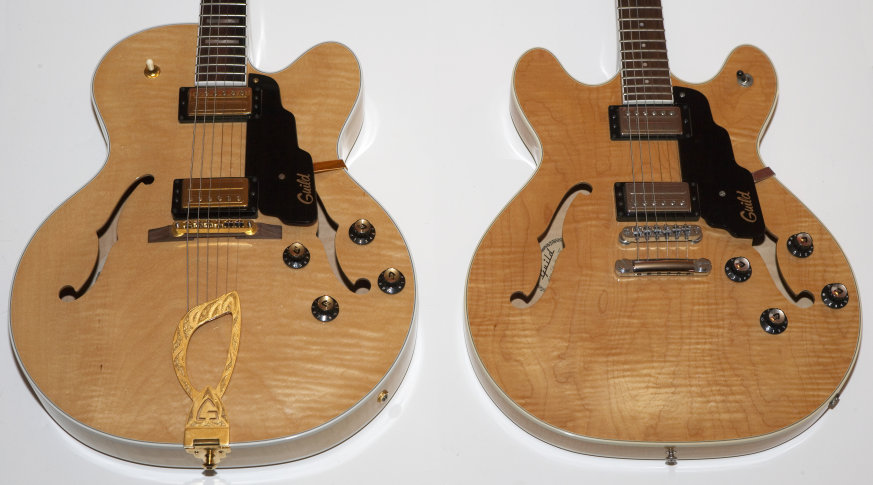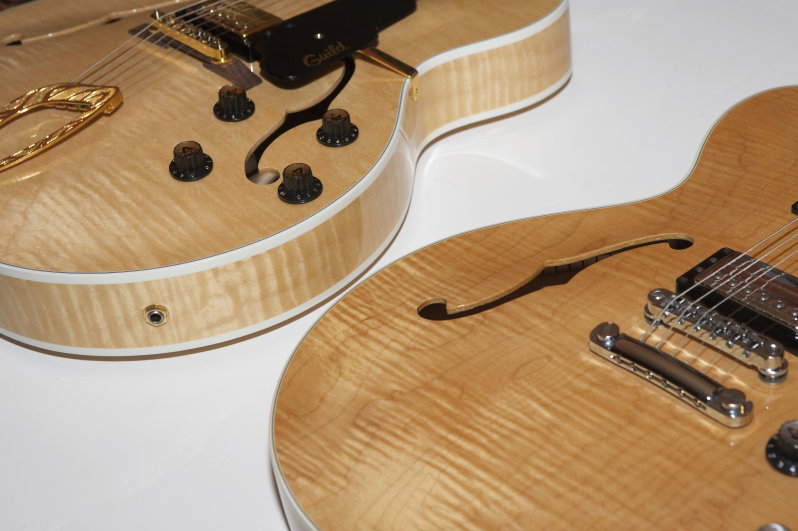 If you've never owned a Starfire, get yourself one. Damn fine guitars.
GAD