Either U Know Or U Don't
Silver Supporting Member
Spent part of a great day with Jim Tyler and took a couple of pics for you guys.
It all begins behind this nondescript door.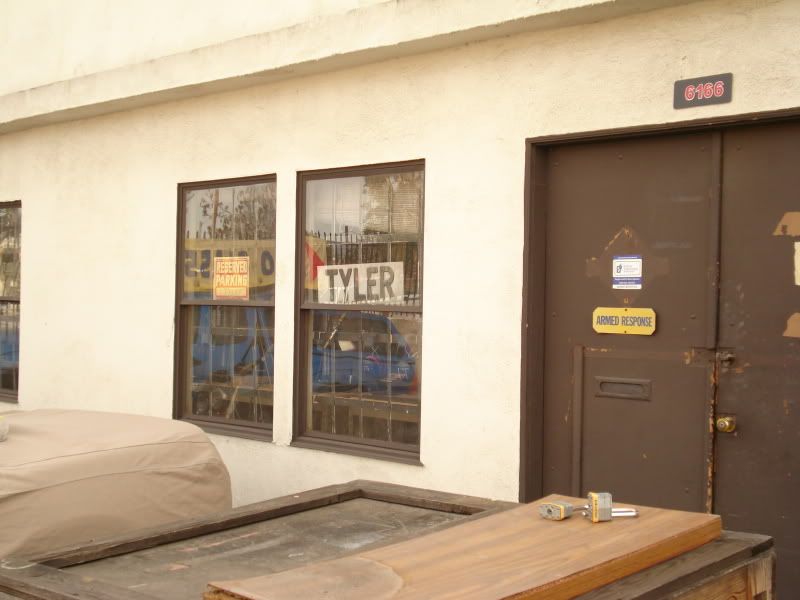 And immediately into the area where guitar bodies and necks come alive: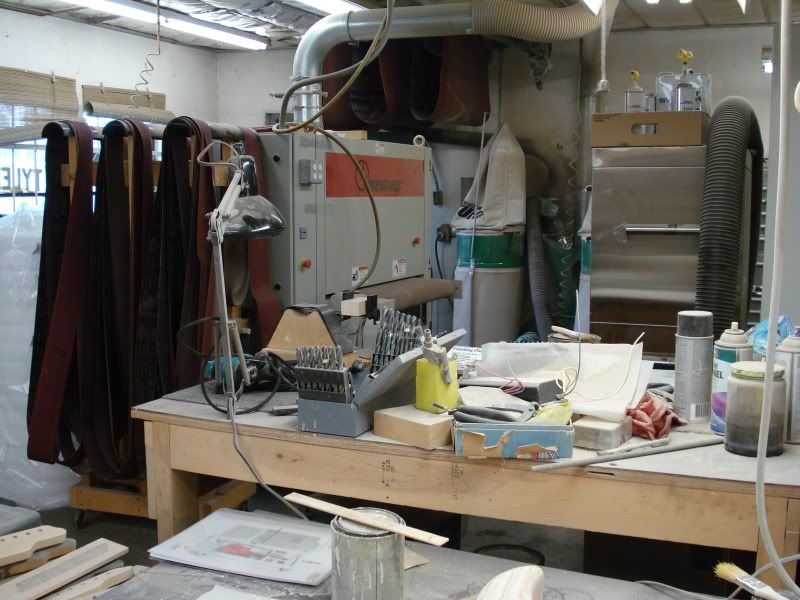 And works it's way into the bench of one Pete Skermetta, Master Builder: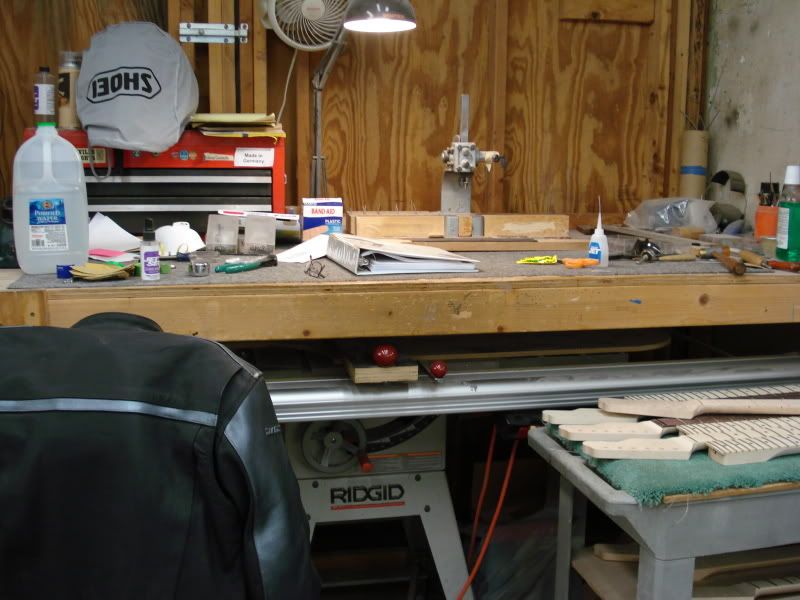 Here are a couple of bodies waiting for wet sanding: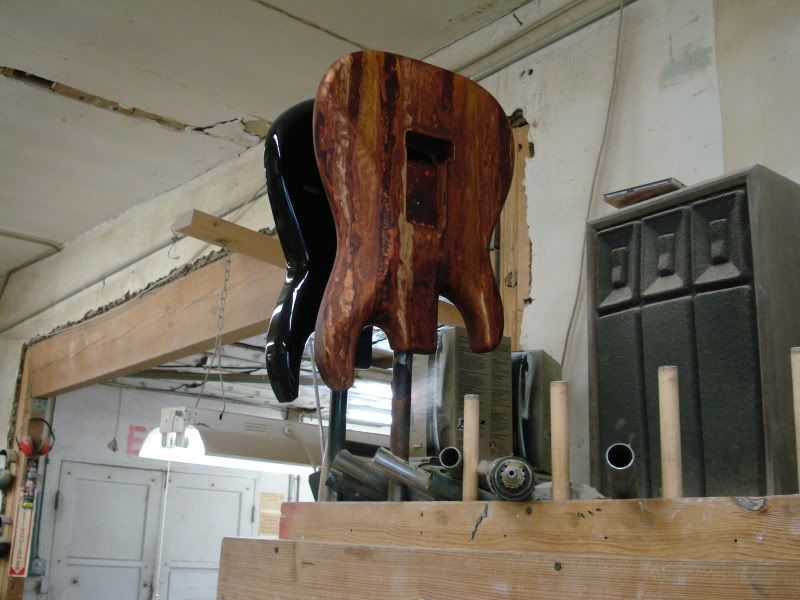 A little sanding action: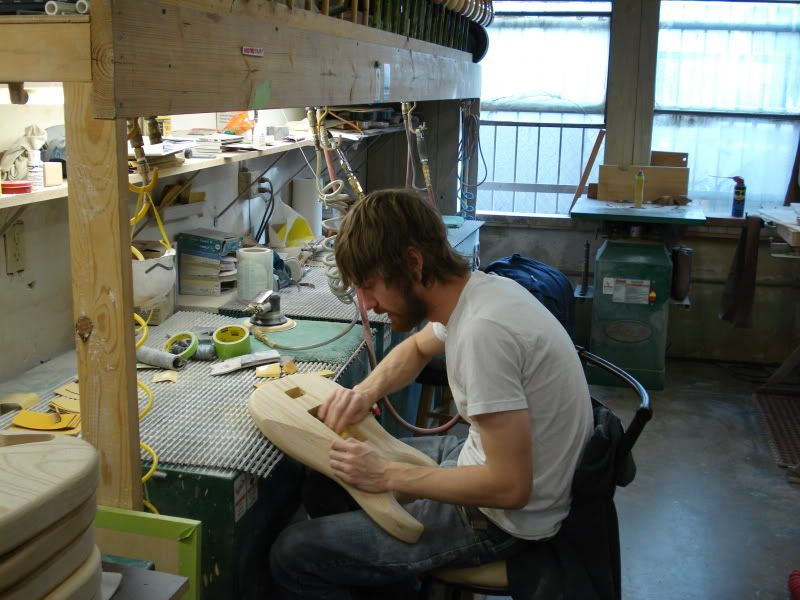 More bodies waiting for some attention: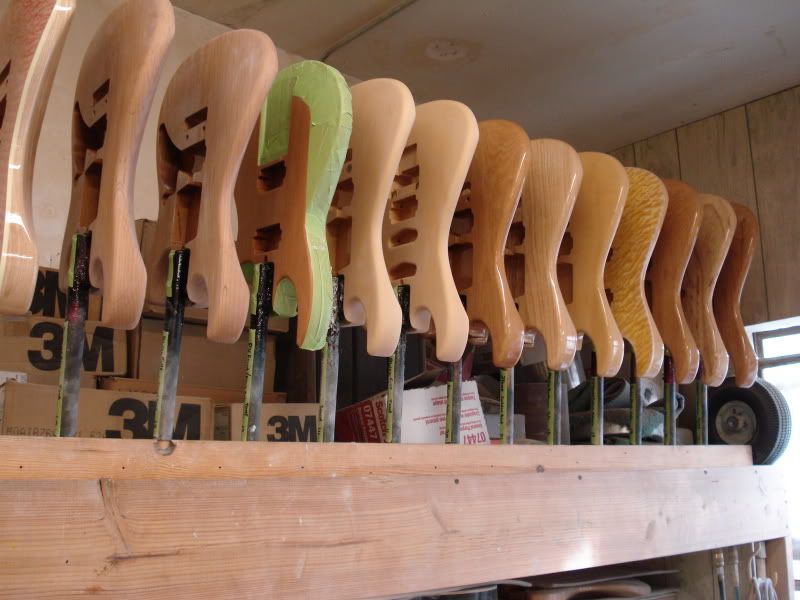 The rack of finished or soon to be finished guitfiddles: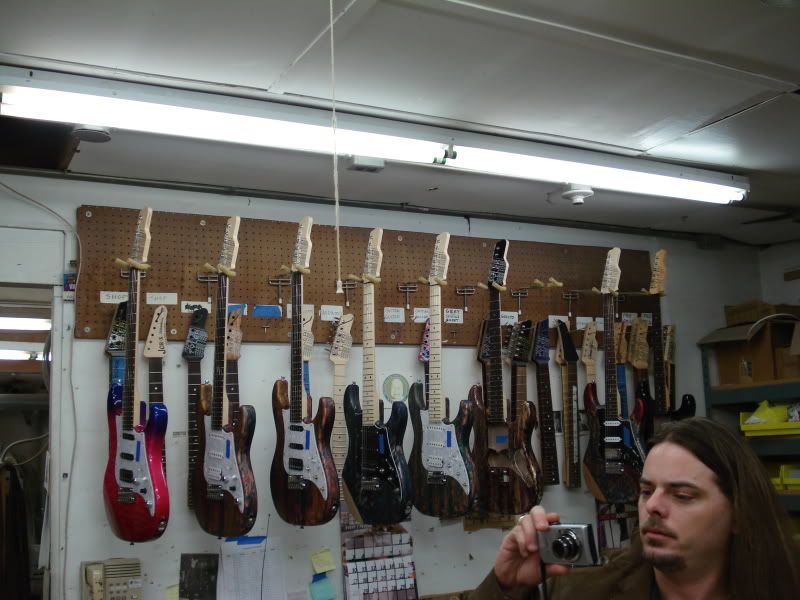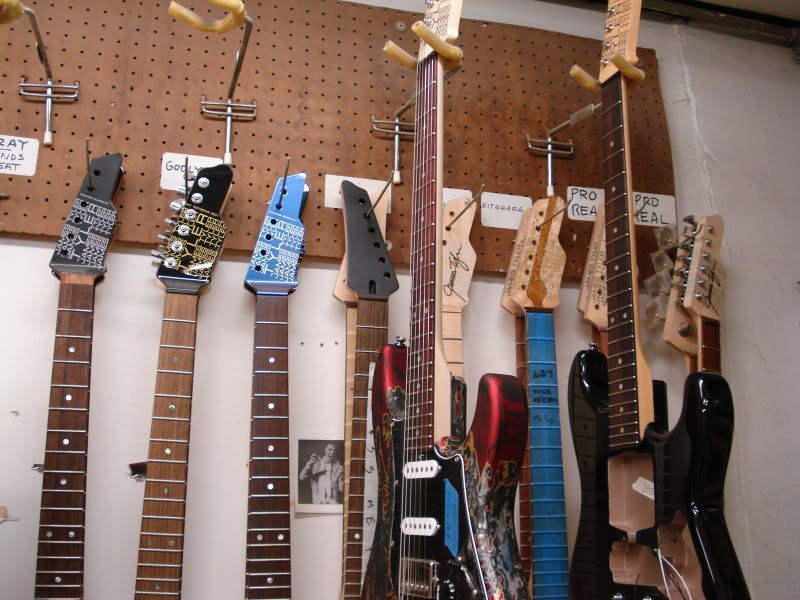 Some neck action: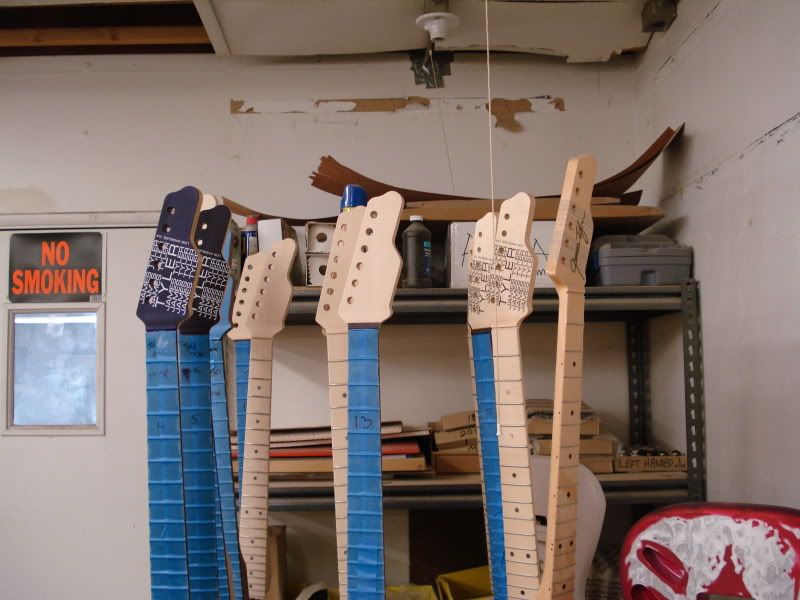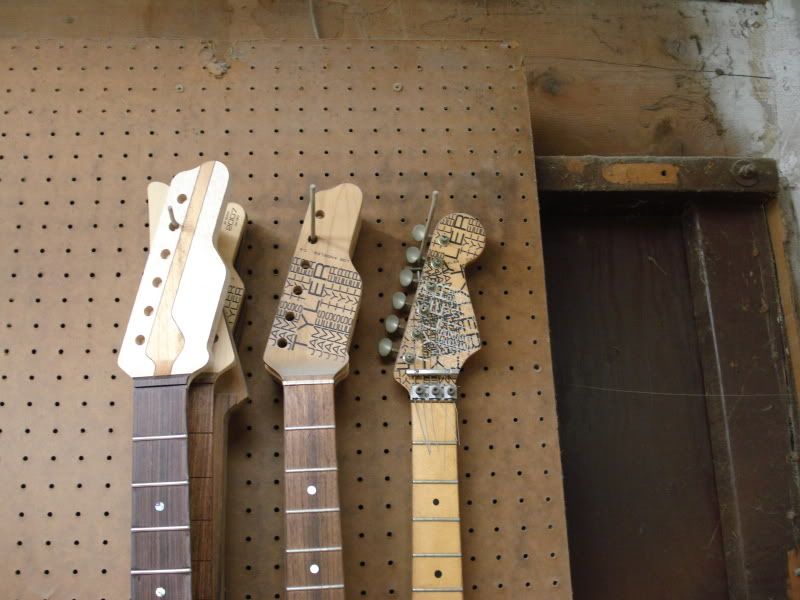 Guitars awaiting final assembly: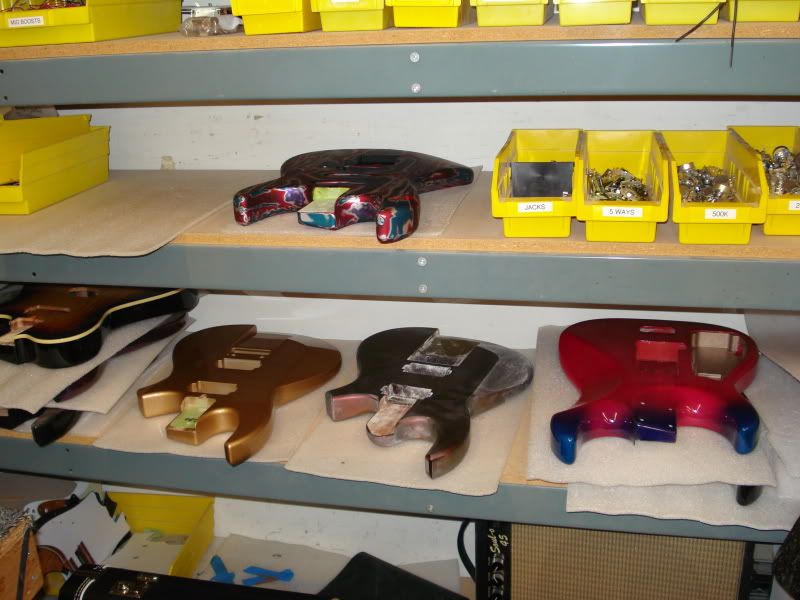 The one of a kind John Ou RAT: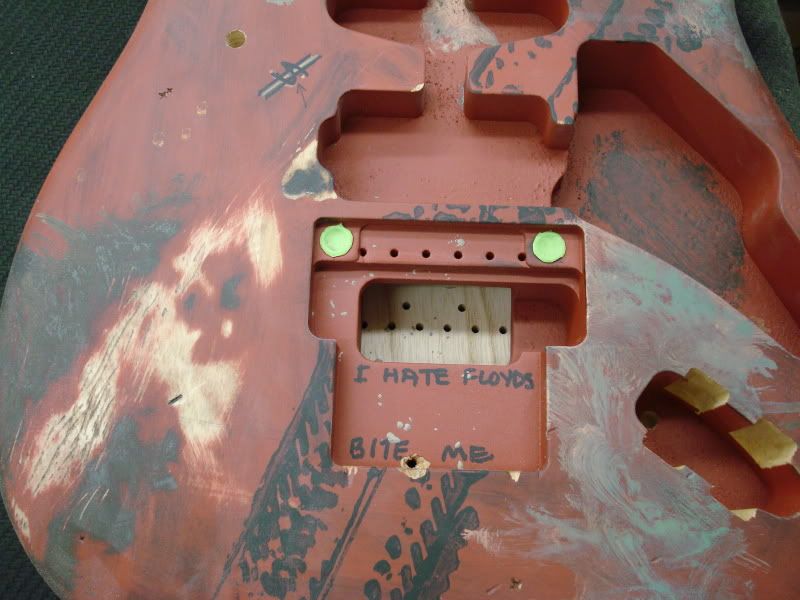 Note the $$$$$ sign. Who says Jim doesn't have a sense of humor?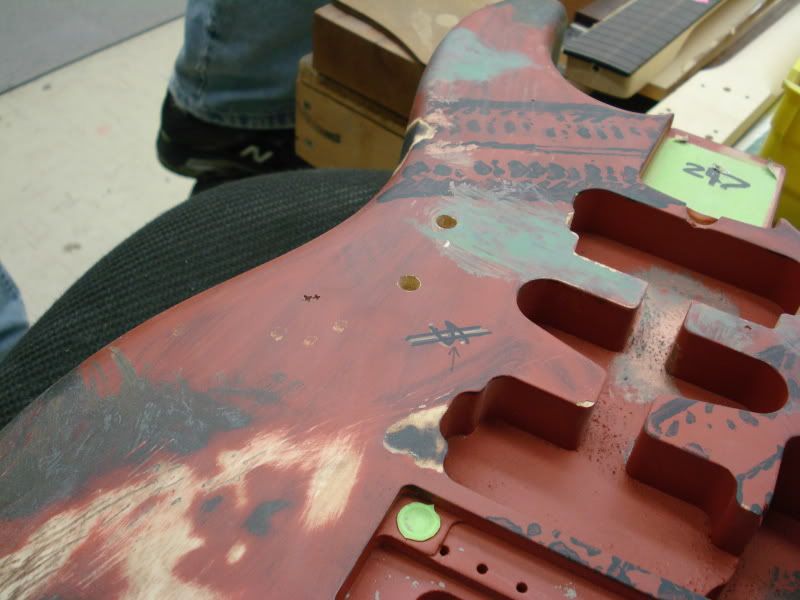 The MAN himself: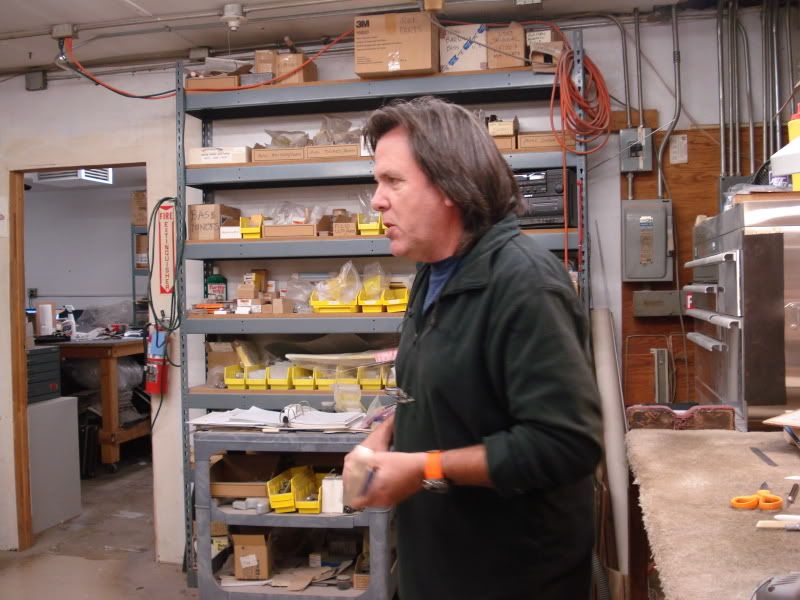 My Tyler getting some attention: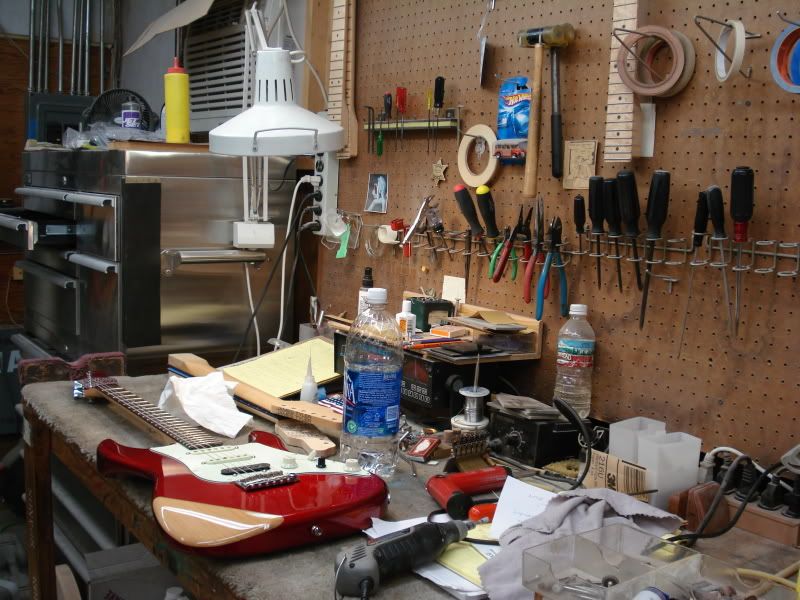 You can't say Jim doesnt have good taste: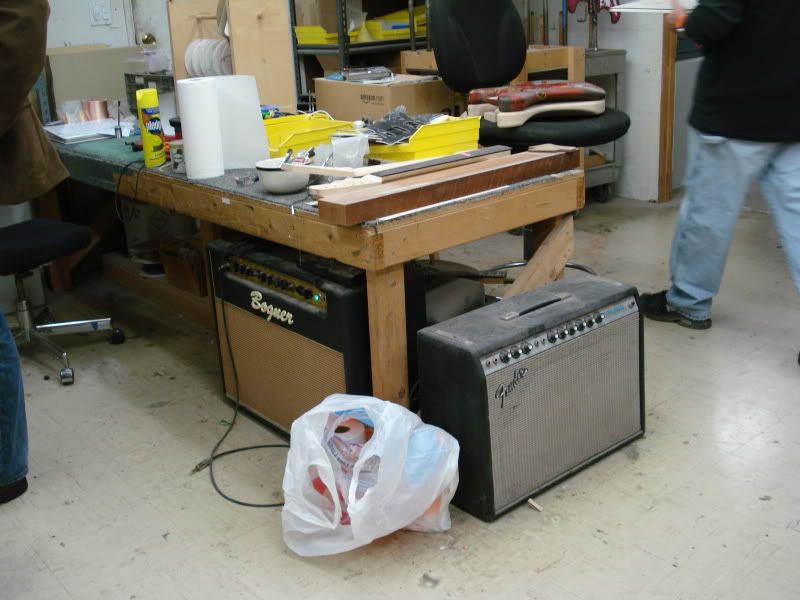 There was also an AMAZING 2-tone Ultimate Weapon that I would have sold most of my buddy Chuck' organs for. I was so enamoured I forgot to take pics.
Needless to say, we had a great time.
Jim, Pete and Paul as well as the rest of the crew were great and let us get in the way for awhile.
Thanks for having us Jim. Next time it is Sushi and cold beers.
Matt