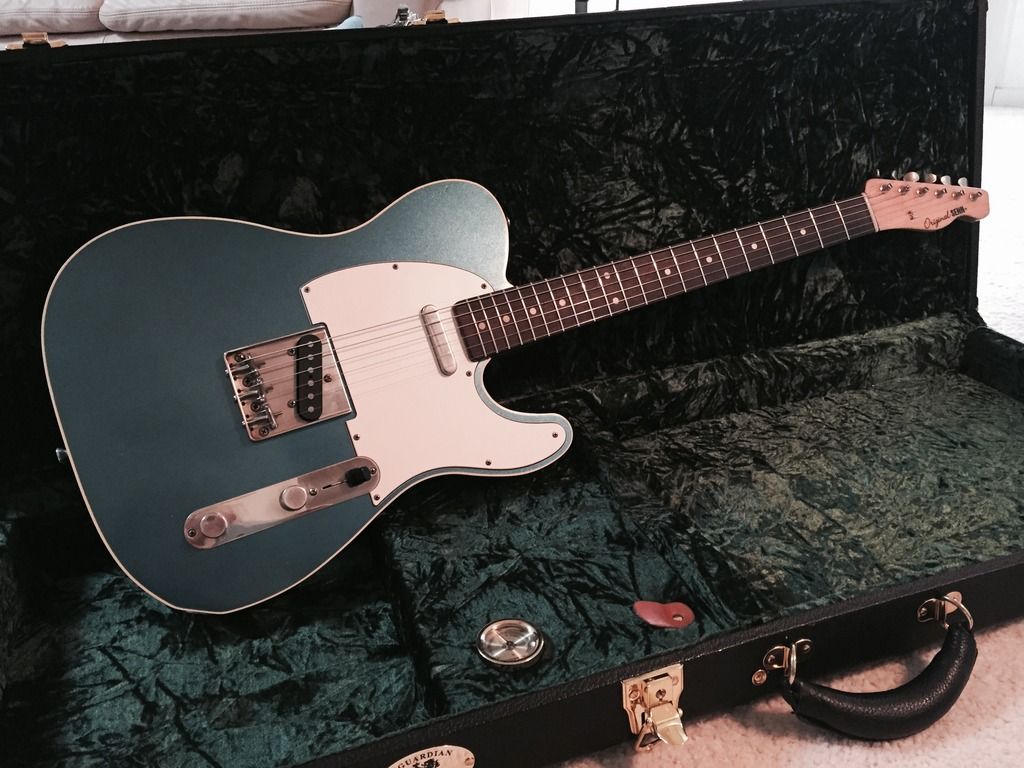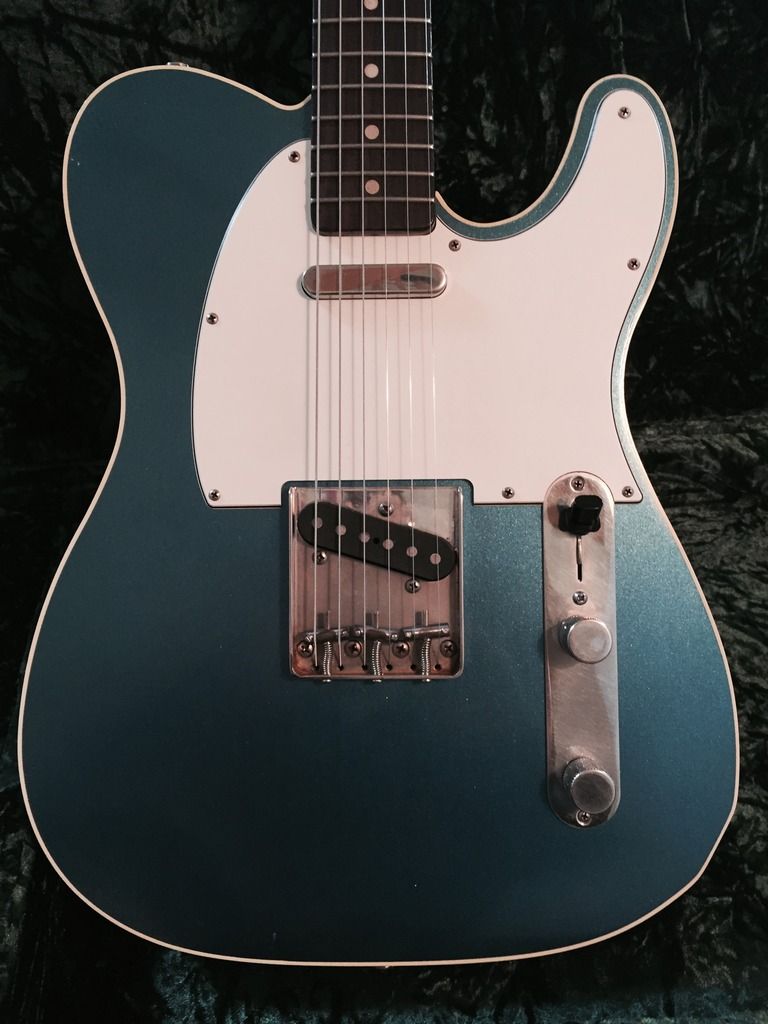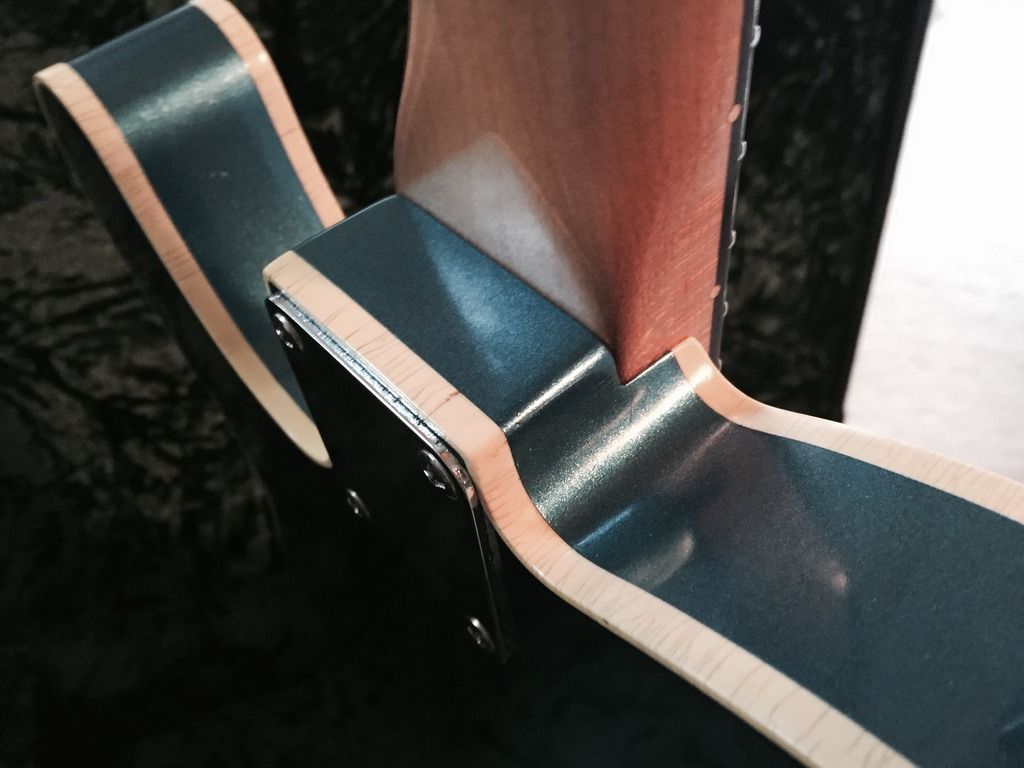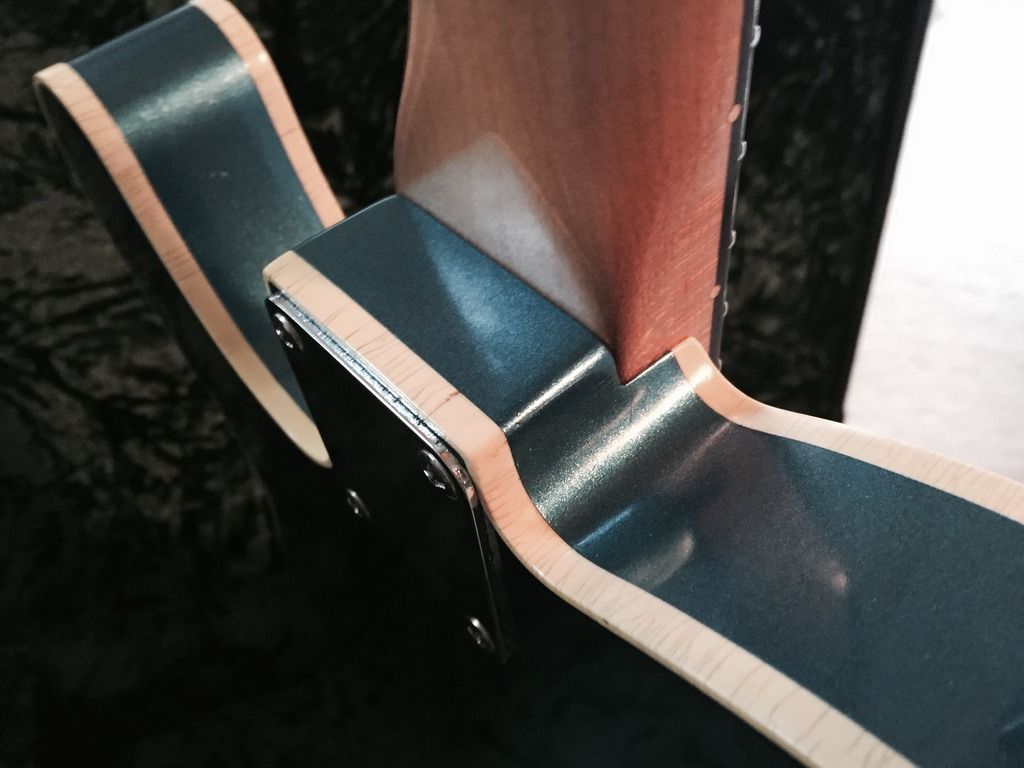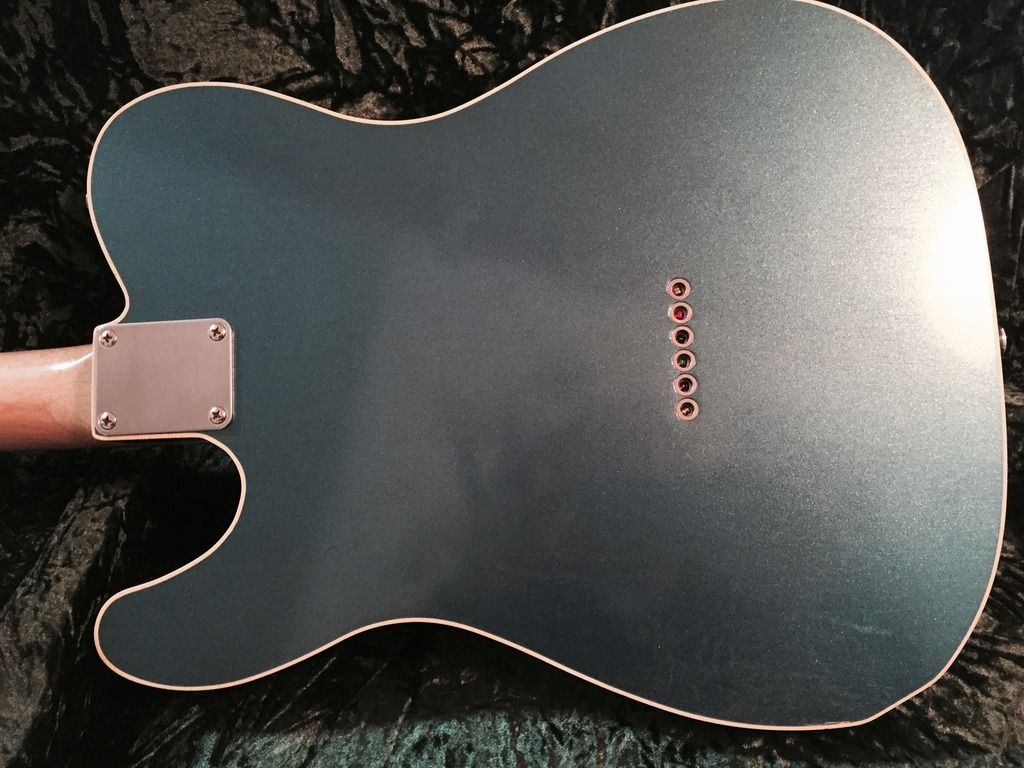 NOW down a $100 bucks...$GONE shipped in Conus. No trades.
Up for sale is my recently acquired Senn Pomona. This guitar is killer and I wish I could keep it...Need to replace an arch top that was just trashed.
This is a custom ordered double-bound alder body tele in Lake Placid Blue with some slight aging to the finish. The body and binding finishes have gorgeous checking ... absolutely beautiful in person. The pictures don't begin to do the guitar justice.
The neck is a perfect '59 profile - .89" at the first and .95" at the twelfth with a C shape. Beautiful super dark rosewood board and 6105 frets with no wear. Nut width is approx 1.7". Weight is 7 lbs 4 oz. The action is set to medium-low. No buzz. Intonation is as good as it gets for a tele.
Pickups are Lollars - Special T in the neck and J-Street in the bridge. This is a very large sounding tele....articulate, yet bold...Great jazz tones in the neck, some twang...and a true rock monster.
It really is a fantastic tele...I've played them all: RS Guitarworks, Fender Custom Shop, LSLs, Danocasters, K-Line, Sweetwood and this one gives NOTHING up to the absolute best. I love everything about it, the neck profile, weight, sound, finish, it's definitely a complete package.
Last edited: