I feel compelled to show off my new Agile LP (as well as test out my new digital camera).
It's beautiful, the finish is immaculate. The ceramic wax-potted pups are acceptable for now.
Smooth and jazzy when clean, crunchy and punchy when overdriven.
It sounds good enough for now, I'll upgrade the pups later.
It's a three piece mahogany body, with a two piece bookmatched flame maple top.
Cherry sunburst. Maple set neck. Sustains for days.
Worth the $100 five or six times over (around Epiphone LP quality or better).
The finish is top notch: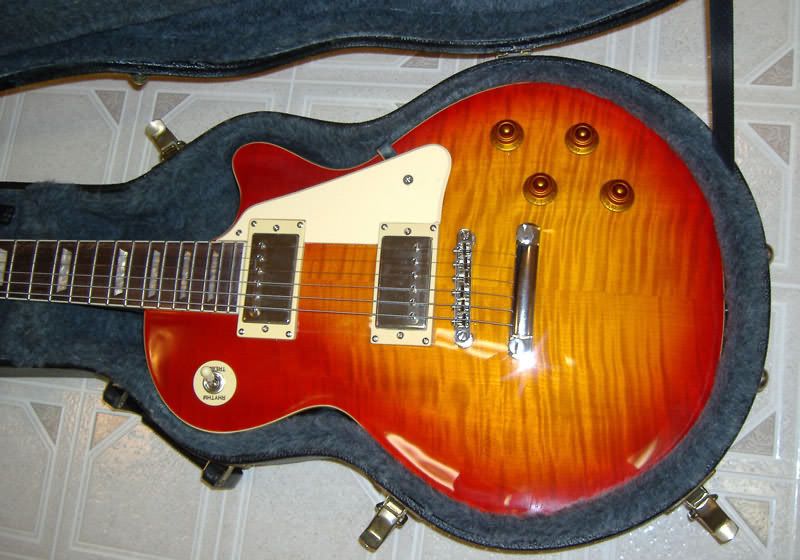 A view of the frets & inlays:
Closeup of the great fret work:

I'd take some outside shots but it's raining.