Well it is the Prototype for the Roaring 20's that Jimmy build and since it uses older trannies he'd rate it at around 15W vs. 20W.
I'd say it's plenty loud for my purposes for sure.
This amp can really roar, but .. I was unable to turn it all the way up because Wife and Kids came home just when I plugged it in ...
All the circuits are exactely like the Roaring 20.
(The amp btw is very light and quite small)
Amp is truly awesome!
First of all it's pretty (I like blond Tolex so bonus there too)
Runs on 2 EL 84's and 3 12AX7s
Has Volume / Bright Volume / Master Volume
Treble / Mid / Bass / Presence
Power / Standby / Boost - footswitchable
Volume and Bright Volume are for a jumpered channel and favoring one vs. the other gets you more Tweed like or more Marshall/Vox like.
Personally I don't think this is the kind of amp you want for superb Tweed but it does a nice tweed. It does an excellent Marshall/Vox though.
Also it has great clean sound with plenty of headroom if you want it. It's a "bright" clean not quite tweed to my ears.
All the controls do just that, they control and do a great job.
The boost is not one that gets you from clean to rock or rock to metal. It is a very subtle boost, slight jump in volume, makes the whole sound fuller, I can hear the mids and highs much more pronounced in boost and the overall sound is a lot richer.
What does get you from clean to rock to metal is pick attack.
This amp truly stands out in this area, great pick attack sensitivity, almost unreal! I can very easily strum and stay clean and then dig in and whammo rocking out. Turn things up a notch on the volumes (keeping master down cuz of wife and kids
)
And you get great rock into well .. metal like sounds (not quite what I usually play but it is fun to push an amp in all areas)
The master volume control works very well, it actually doesn't influence head room as much as I would've expected, a very nice and well working master volume not sure what the principle is behind this. Again headroom a plenty, also has good settings for clean with being able to dig in your pick and not overdrive the amp.
This amp is also incredibly quiet, any hum that I heard was from my single coils and that was minimal. I was using my Mayes C with Lollar pick ups. Still have to throw my Nunis Standard with SD Antiquity Hums at it.
Personally I am a tweed "lover" and I covered my bases there with a Louis KR-12. This fits perfect in the line up for me towards the Marshall/Vox sound.
Together with the fact that I have my Auble 2 Watter and a Stephenson LJ-15 coming, I am all done buying amps (right ...)
But if I had to pick an amp that had to go .. it would be the Auble .. ack scary thought!
Here is some amp porn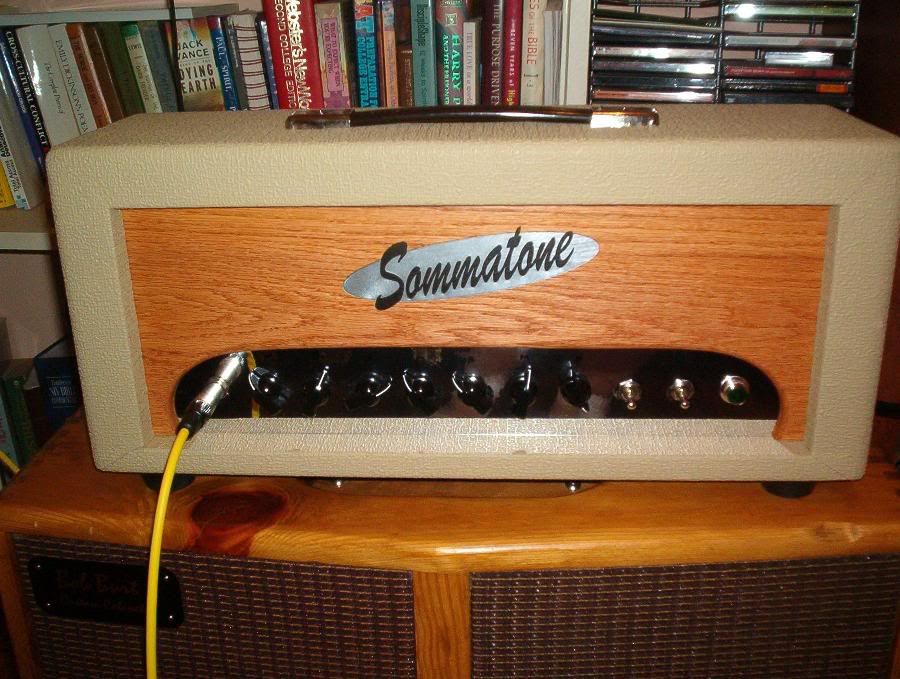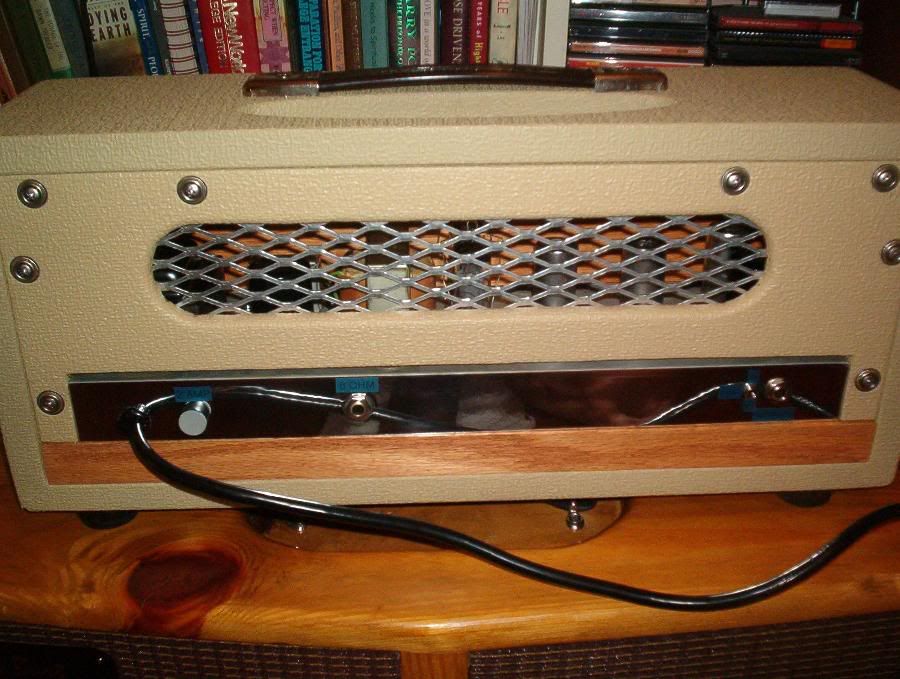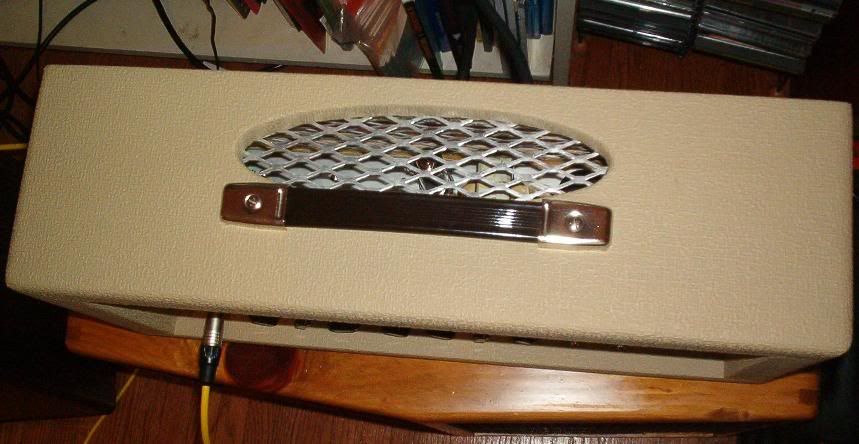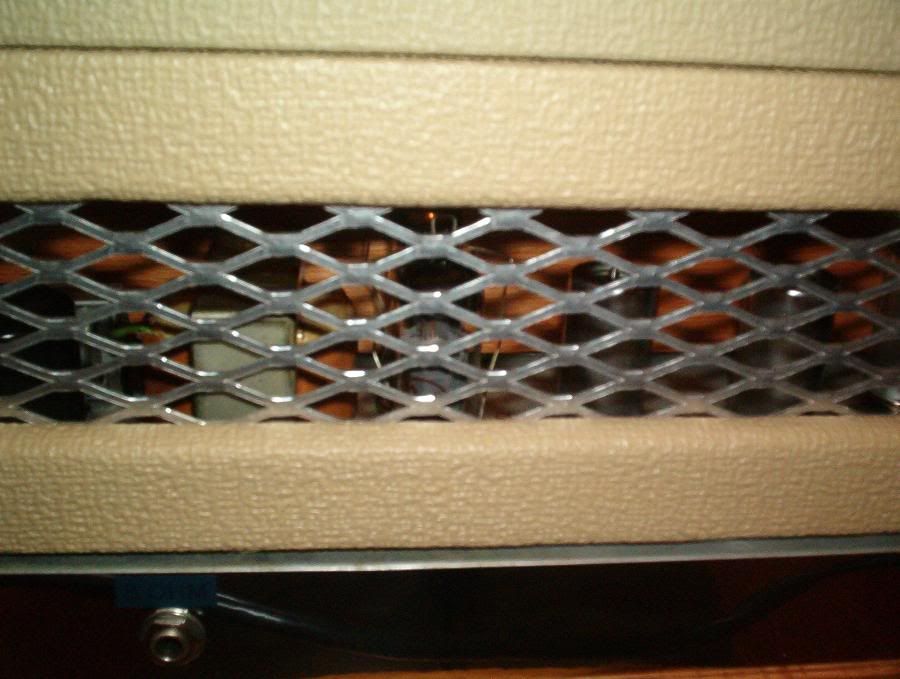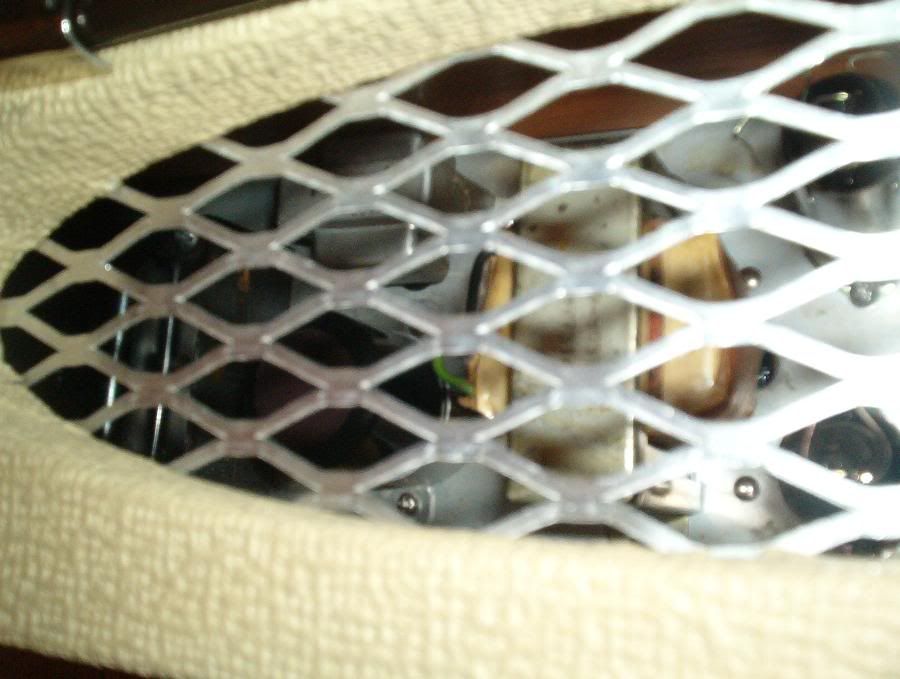 As a closing story for those that read this far.
Packing ...
Amp was bubble wrapped and taped up in multiple layers (this caused the great delay of plugging it in before wife and kids got home!) besides that lots of peanuts, I would say though very well packed. The only problem. It came with a T-Shirt (Thanks!), a footswitch and the power tubes seperate ...
Sooooo I also spend 10 minutes diving for stuff! and coming up with treasure (Small box luckily very light head) But in the end it looked like I was missing a footswitch cable so I had to call Jimmy just to make sure!
I think this amp is like totally awesome! For all you gear sluts, it is a must try/have!