Tweed Supporting Member
Gold Supporting Member
The guitar tones were fantastic. All P90's going into Satellite amps and Mike Ness's ever-present silver-face Bassman was there as well. They were so consistent throughout the 90 minute set. I recorded the whole show with my new Zoom H2n and I've been listening back to it getting impressed by the rich guitar tones and consistency of Ness's vocals.
Social D is still rocking and delivering after all these years, and actually making one of the best sounding albums of their career with their latest release.
One cool thing was that they opened with Muddy's "Mannish Boy" playing and the theme song from "Sanford and Son" played when the curtains closed after the "Ring of Fire" encore.
My wife is a big fan, so she took a pic of a set list another girl had grabbed off of the stage.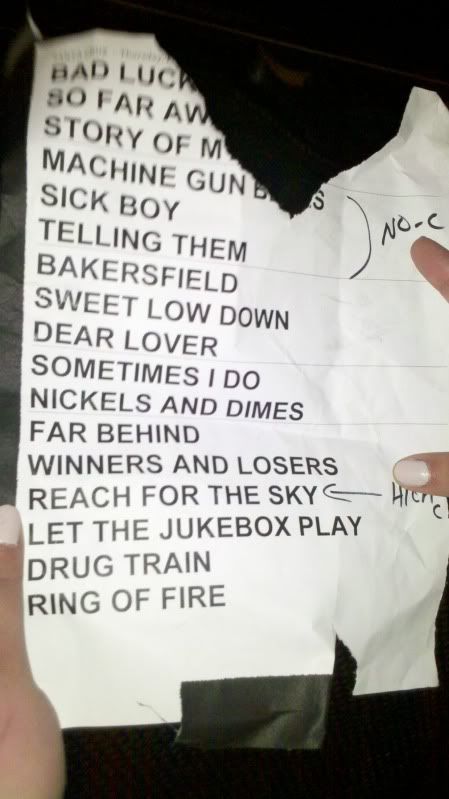 Last edited: