I just put a deposit on a Kauer! I was looking for guitar expressly for metal and dropped tunings and be best friends with my Diezel VH4! I wanted it to be mean and look the part! The inspiration was the EVH Stealth:

I love the flat black look with cream binding and an ebony board. My order is for the Challenger body shape that I had seen on the Kauer FB page: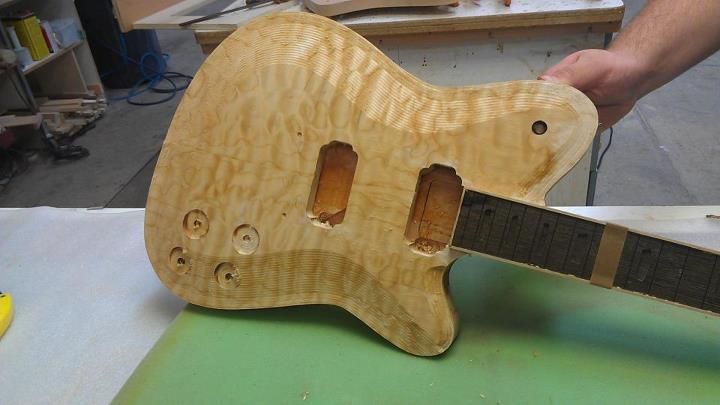 With the following specs: Carve top, one volume (no tone), TOM bridge, EMG 81/85, toggle on upper, all black hardware, matte black finish (top, back, neck), cream binding, ebony board, jumbo stainless steel frets, 1 3/4" nut, .90-1.0 neck, locking tuners, and head stock binding.
Now comes the hard part - the wait. Doug figures 4 - 5 months max, so it won't be too bad!