Here's a look at one of my latest guitars, the VooDoo Child 1 (VDC1)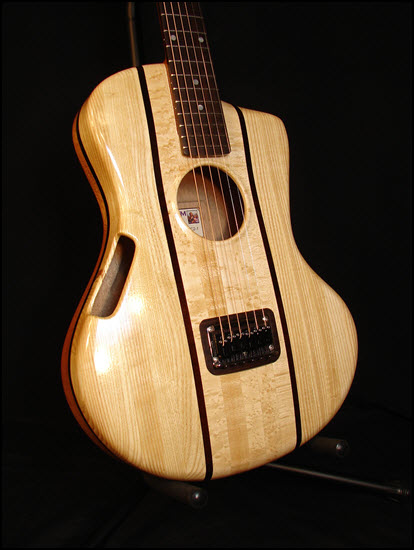 Swamp ash in the outer areas, hard maple in the middle.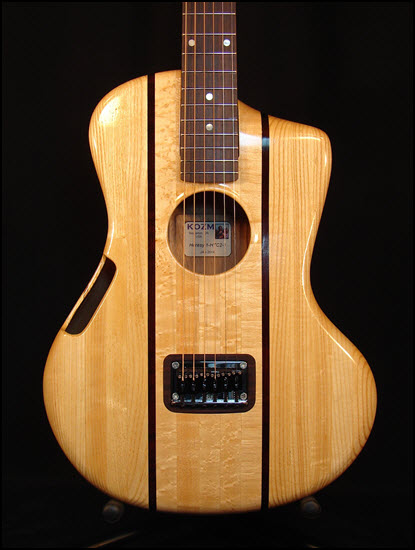 The bridge is a modified hardtail, with an East Indian rosewood base.
The lower waist is shifted towards the bridge. This forces the guitar towards the players left (at least while seated), which drops the right elbow and shoulder to a much more comfortable position.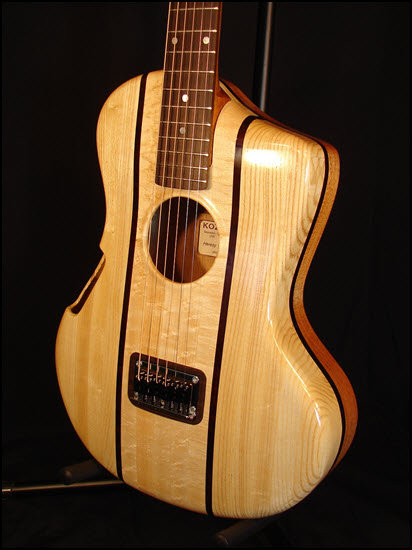 No flat surfaces, no sharp edges.
Integrated stiffeners are machined into both internal halves of the body.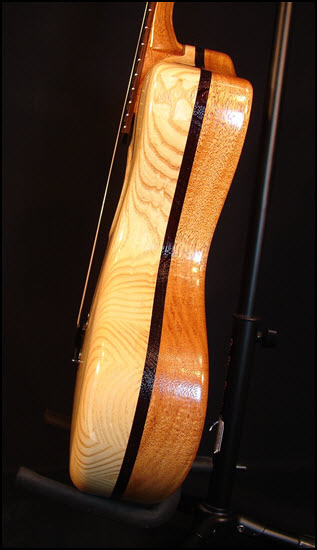 Mahogany back, torrified oak mid-ring.
The body volume is fairly small (in cubic inches) - roughly 57% of a standard dreadnought.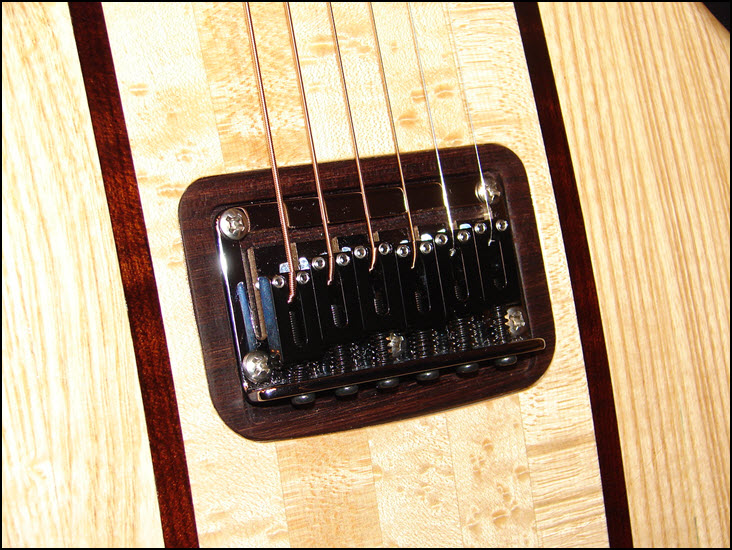 The modified hardtail bridge has been machined to have "cantilevered fingers" for each string saddle. The underside of the hardtail has been machined away as well, to reduce the thickness, and allow as much acoustic energy as possible to make it into the body of the guitar.
Now, you too can easily intonate, and adjust the height of each string individually. And no animals are ever hurt in the process.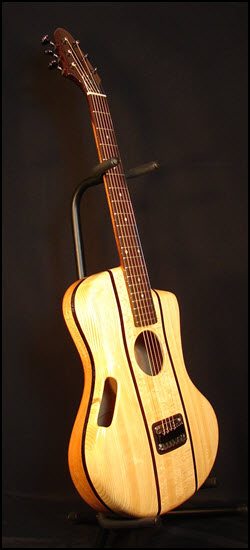 Scale length: 24 3/4 inches.
The additional "side hole" directs more of the acoustic energy towards the player.
It's got a great sound, and tremendous sustain.
I hope to have a video out soon. As well as photos of the VooDoo Child #2.
Thanks for taking a look.
More info available at my website.
Maximum Grooviness,
Jeff Kosmoski
KOZM Guitars