Hi Folks,
I wanted to show my new guitar handbuilt by german luthier Walter Kraushaar.
http://www.kraushaar-gitarren.de/cms/instrumente.html
Maybe not your usual TGP fare but I think it looks great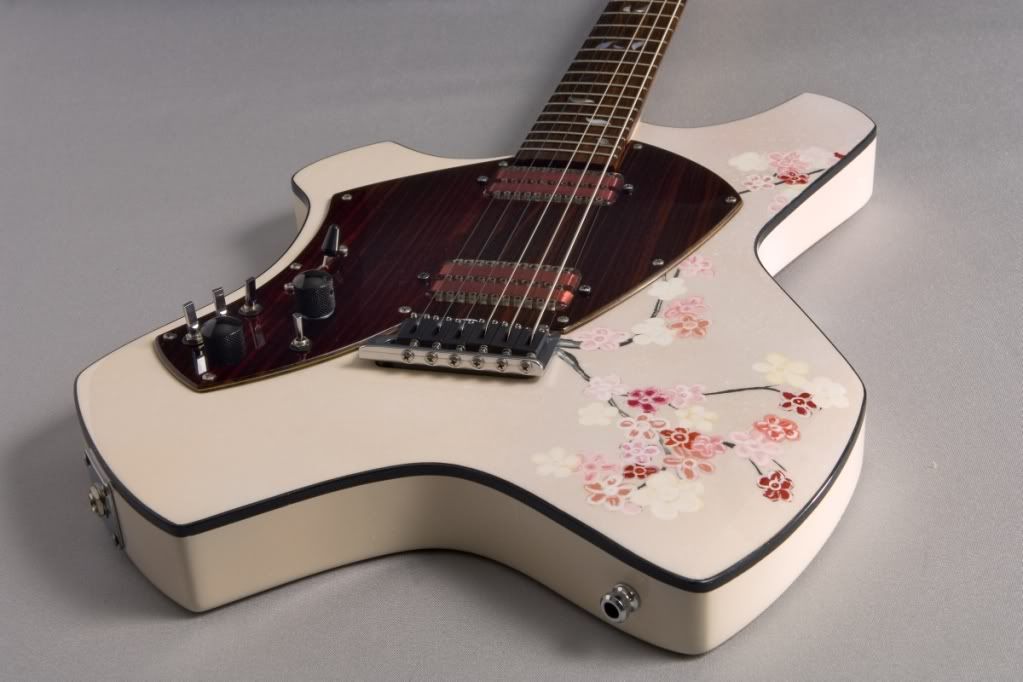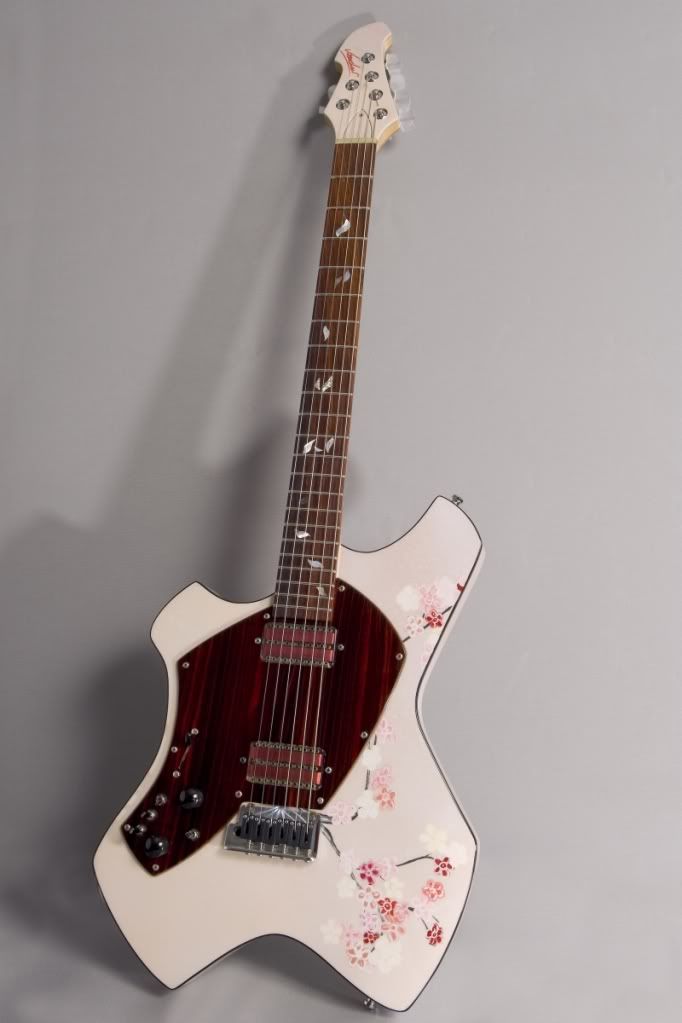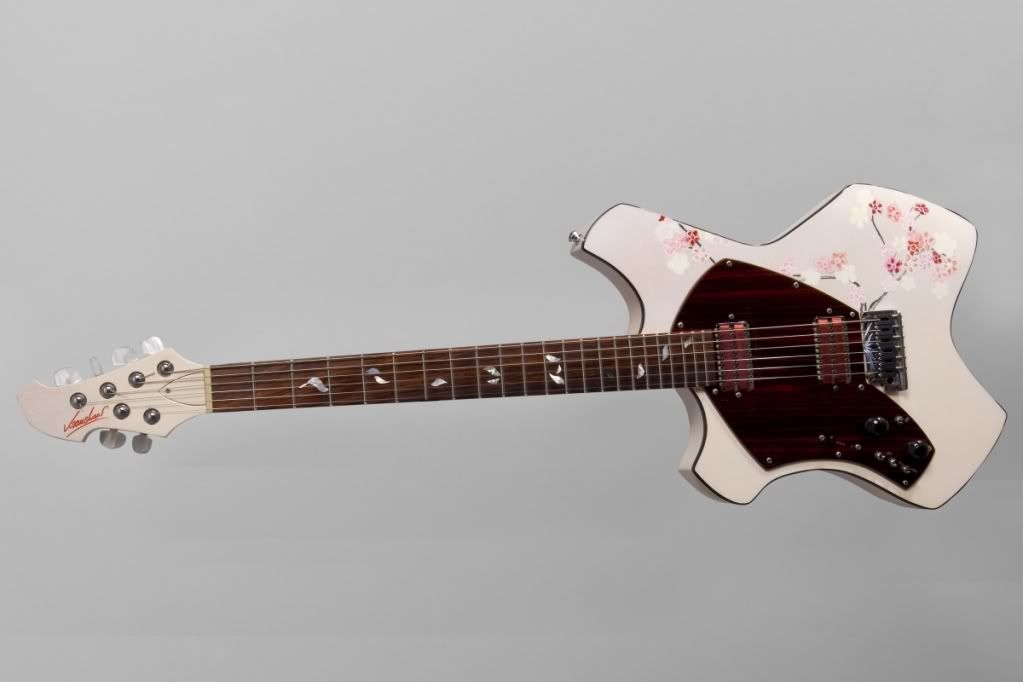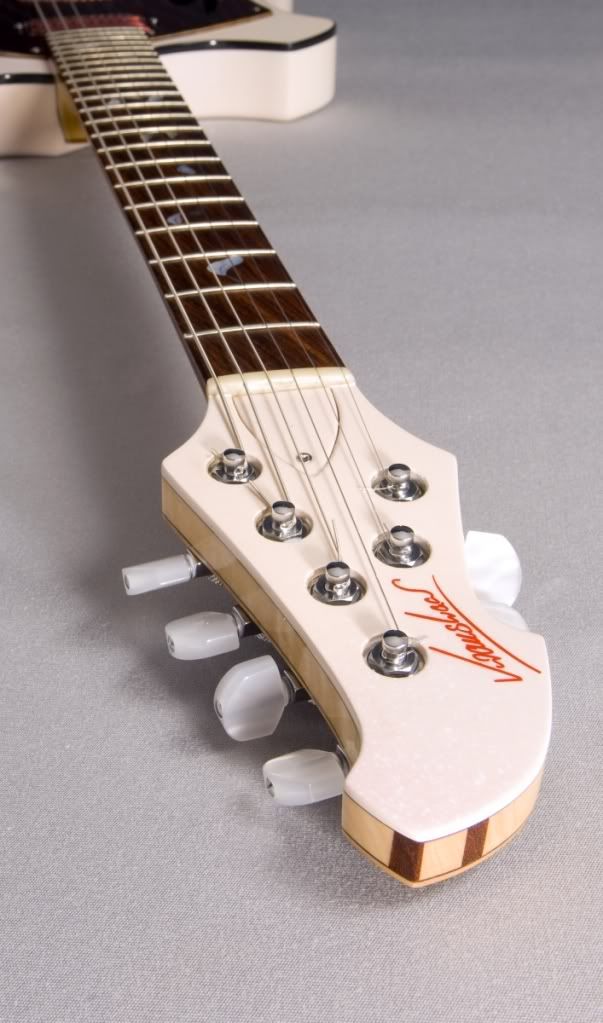 Body: Chambered Sipo Mahagony
Neck: Maple/Padouk. (~26' scale)
Fretboard: Cocobolo with different inlay materials
Pickguard: Walnut / Maple / Walnut / Ebony (I think...)
Pickups: Q-Tuner - High Z Gridge / Medium Z Neck
Piezo
Custom switching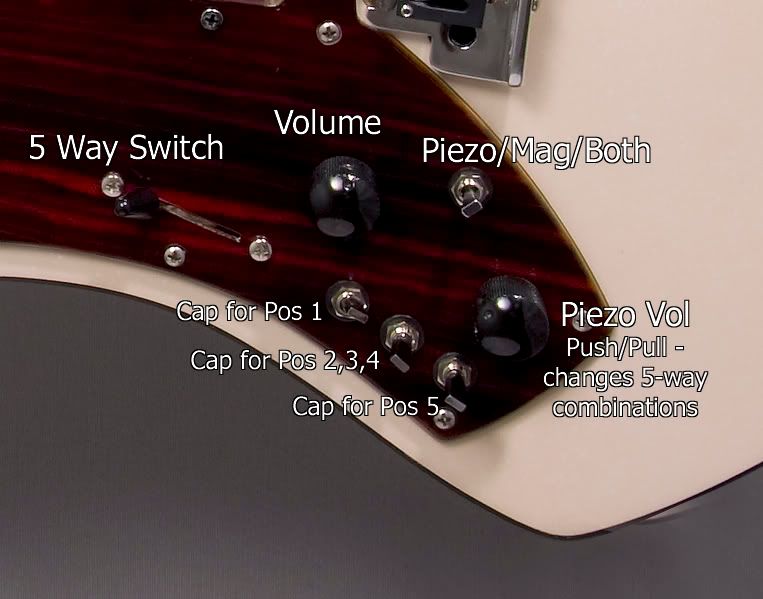 Here's a little picture story about the building process:
http://www.dervidi.de/umehime1
I've had it a week and so far am very happy with it. Playability is phenomenal. I don't even feel the longer scale. Higher frets are easy to reach.
There's a ton of sounds in this thing and I'm still discovering them...
But I already found more than a handfull usefull ones.
Kudos to Walter. He took a lot of time to try to understand what I wanted.
We spent a whole day at his home talking, playing different guitars and finding the things that I wanted.
During the building process he called me up or mailed me before every step and he updated me with pictures after every little step.
All in all great customer service which made the built work out great inspite of the 400km between us.
Hope yome of you like it and if you have questions feel free to ask.
Cheers
Vidi
Last edited: