Enjoyer
Gold Supporting Member
Which ones would you never, ever, ever sell? Like REALLY, never?
The only two I can say that about are my 1992 Gibson Les Paul Studio (my 15th birthday present from my dad) which made it through all of my high school garage bands. And my 2006 Gibson Songwriter Deluxe acoustic which was a 30th birthday present to myself (with my wife's encouragement!).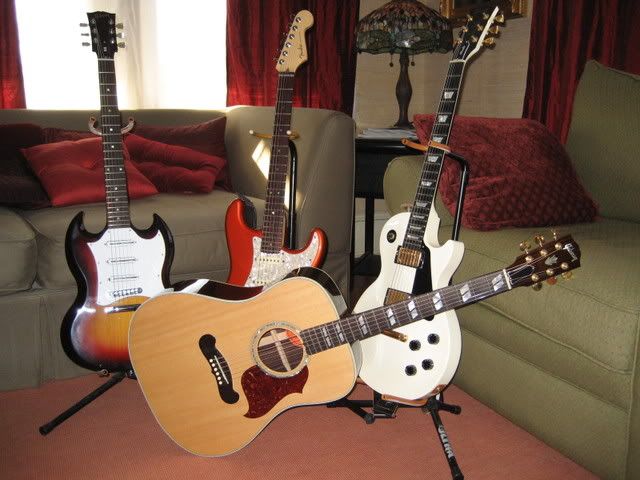 The other guitars I currently have are potential keepers, but they need some recording sessions and gigs under their belt to be sure. The other two guitars in the pic are LONG gone.