So I bought one.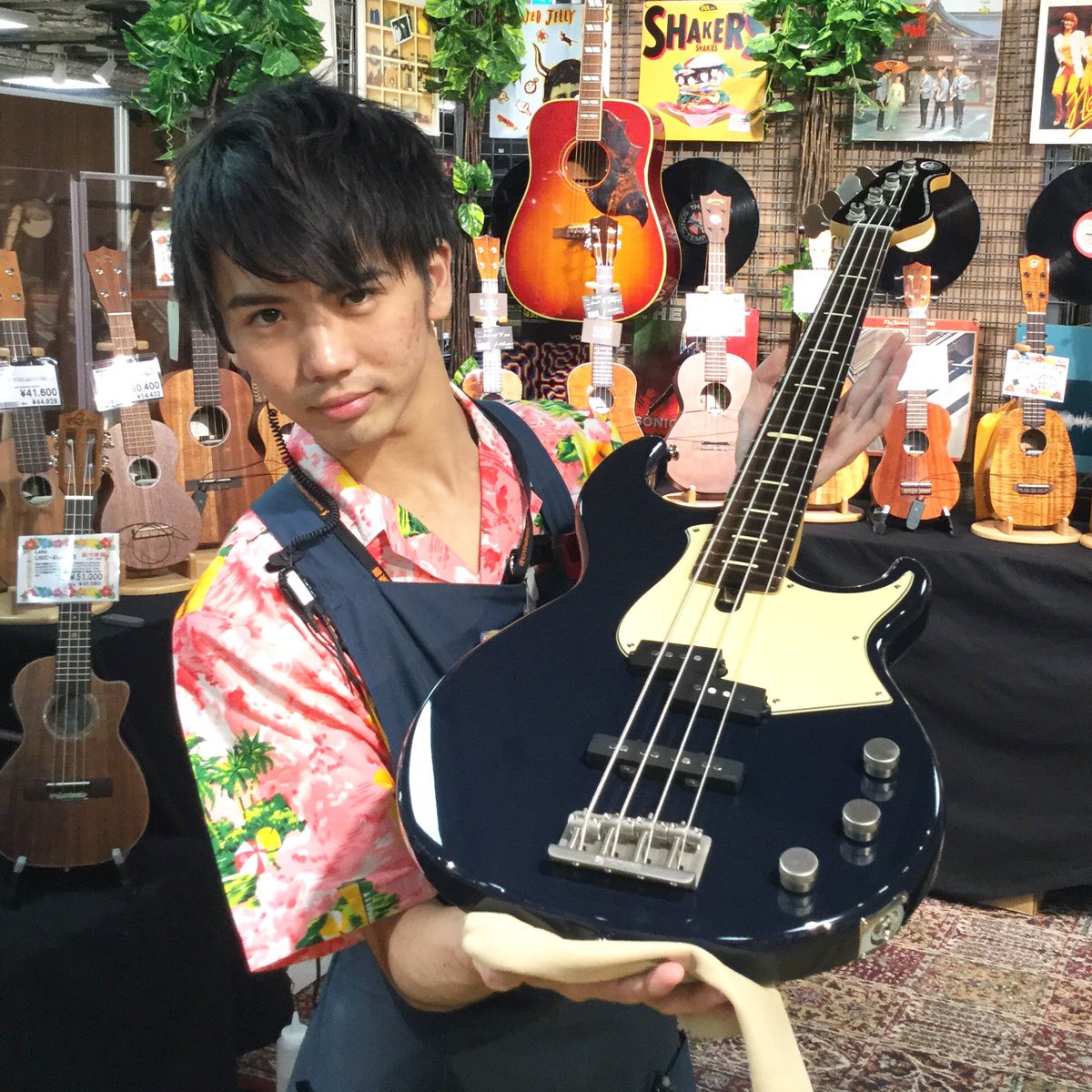 (Pictured with extremely sassy gentleman that isn't me)
The idea being, if I'm going to get one anyway, I may as well get it when a deal emerges because then I'm
saving
money

Initial impressions: it's pretty cool.
I'm still learning what it is capable of, and it needs a set up to get it to where I like it (previous owner set the strings kinda low for me) but it certainly makes a lot of cool, rumbly noises. Definitely more forward and less subby than my short scale. I haven't done a head to hear with my jbass but that has flats and this doesn't, so that won't be the most fair comparison.
But it likes to rock. It likes distortion and that dirt bag ****. It seems to pop in a mix. I don't need to high pass it as much, it's more well behaved in the super low frequencies. But it certainly isn't wanting for beef, though it is quite responsive to eq pedals in plug ins. I got the biggest and best sounds by going straight into my di and using the Eden bass amp plug in I have. Cycling through those presets gives you any sound you'd want.
I spend most of the time just using the p pickup and don't find it lacking for tones. The tone knob isn't a huge deal. The taper is pretty subtle until it's almost off. I'd prefer something a little more varied there. But it does help. And it's also pretty responsive to how, where and with what you're picking with. Rolling in the j pickup brings in clarity and clang, and yields a much different tone than the p alone. Still not a soloed bridge j pickup guy, but this version is less offensive than others I've heard. You could make a case for these sounds. I don't expect to use much of the j pickup, if any, but it does give you usable tones.
I don't have any real experience with a good pbass so I can't give an accurate comparison. I do note that this thing is both meaty and forward. I'm not sure where the bb stops and the p starts here, but I know I like it, and I know it sounds badass on its own and in a mix.
It comes with some booklets, paperwork and some Allen wrenches, which was very thoughtful. Ups beat the **** out of it because the case arrived cracked, but it did its job and the bass arrived only slightly out of tune. They'll send another. It's a fairly standard case, otherwise. I've read a few complaints online about the neck pocket not being deep enough and sliding around in there, but I can't think of a better test than the ups treatment, so it must be pretty good.
The looks may not be for everyone, but it works for me. I'm largely, if not exactly completely on board with the pickguard. It's a fairly dark cream which matches with neat inlays in a very clever touch. The neck feels great. Very smooth. If I'm not tripping, it thins and flattens out on the way up. I don't recall reading about a compound neck, which isn't my preference, but it's doesn't seem to be a bad thing here. It's a bit thinner and more manageable thank I expected. The nut is wider than I'm used to but narrower than a pbass. I haven't noticed a difference to be honest. Maybe I might prefer slightly more meat on the thing but I'm getting around just fine. No fatiguing or struggling at all.
I haven't played many other basses in a while so I can't compare this to much, but initially, it doesn't scream "super fancy pro instrument". All bases should look and feel like this. But then you realize how solid the thing feels, and how wedded it is. The whole thing vibrates together and it feels of one piece, not just a bunch of random parts slapped together. And then you realize how long you've been playing it, because you don't really want to put it down. Guess there's a lot to be said for that, even if I couldn't tell you if the IRA treatment does anything or these are worth about twice the price of the next model down. Though I could probably imagine this being put together better than a comparable fender.
I posted some photos I found online that I thought reflect the finish the best. It's midnight but, but extremely midnight. It reads as black for the most part, which sucks a little bendier the blue is a really neat shade and I'd like to see more of it without having to be in blinding light.