This is an epiphone alleycat from 2000 or so. The neck has been in this condition for about 7 years or so. The strings have been kept loose to prevent any further damage and it has stayed in it's case.
I've yet to do a ton of focused research yet.If I had to guess (based on what I've read in the past), I'd assume this repair would be simply a matter of using multiple treatments of ultra thin CA, or possibly even injecting it into the crack(s) allowing it to slowly build up and then sanding the neck smooth. Appearance is not a concern - simply stability.
This is one of my friends guitars, and he has been content to let it sit for all this time. We were quoted $100 for the repair from a local luthier (after I showed him these pix) … but I'm not sure if that involves fully breaking the neck and reattaching the 2 pieces. As far as i can tell, the cracks never met the fingerboard and the binding also looks fine.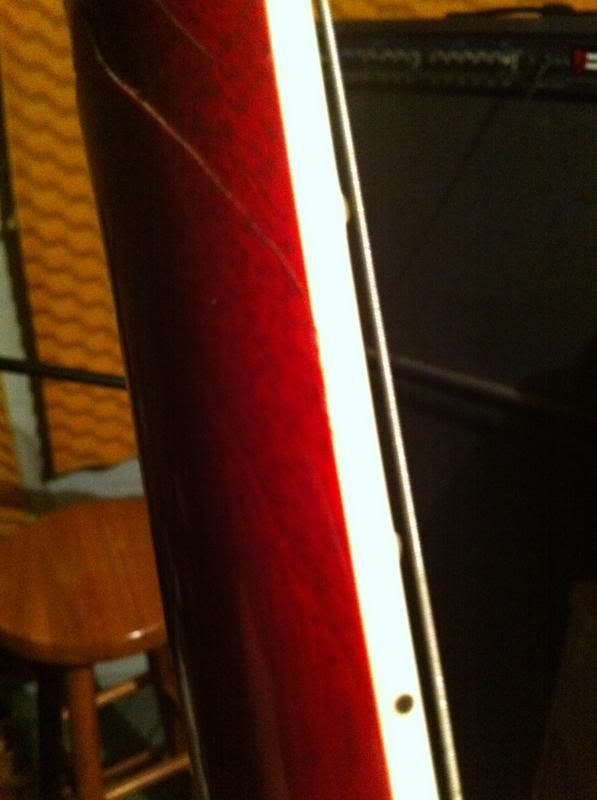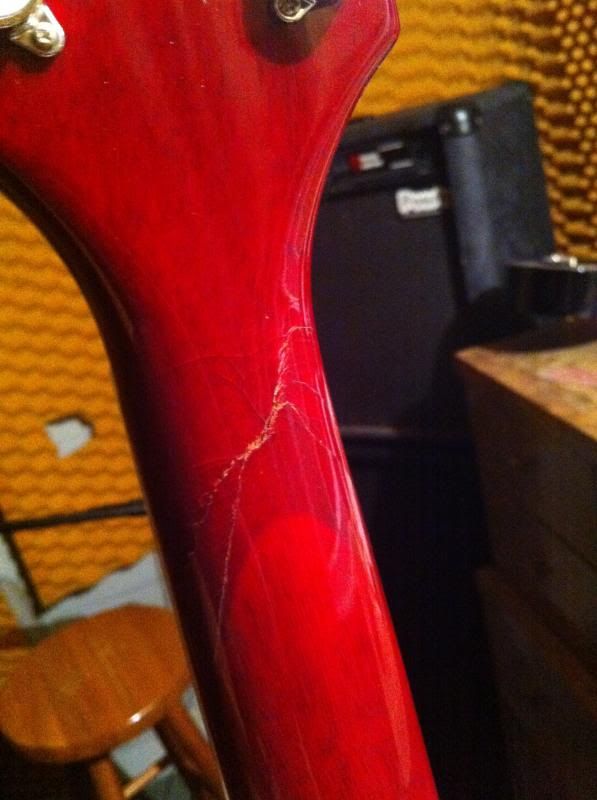 I've had some recent success with using CA, so I'm starting to think that maybe it's time to give it a shot. Although I'd be more than happy not to charge my friend for labor, he says that he'd rather pay for the supplies I need so I can perform the repair. Of course, I'd double check with him and make sure he understands that there are no guarantees here. I think I'd learn a lot and it'd be another feather in my "tech" cap.
How would you proceed? Do you think it'd be necessary to strip all the chipped poly and then refinish? Sanding smooth a CA crack repair sounds doable but refinishing a neck on a semi-hollow guitar sounds a bit out of my league at the moment. Is this kind of crack a bad place for me to start?
EDIT: If this is the kind of thing that involves making splines, then I'll have to pass …
Last edited: