Platinum Supporting Member
Ok, gents, who wants to recover their Marshall 4x12 slant cab? I said I'd do this a few weeks back, so I'll start with the tolex stripping portion of it.
First, get a good sized area to work in, doesn't need to be clean, cuz it will be cruddy when we're done! Try not to piss off the little woman by leaving a mess, though...OK?
Start by removing all of the hardware & screws, the speakers, the cables, jack plate, casters, and anything else that's sticking up made of metal or plastic.
Plastic corners might not be salvagable, so get ready to buy those from your favorite Marshall supply place (if you're putting them back on). If you want to save them (they're only $25 or so for a full set), get out your dremel tool, and grind out the rivets that hold them in (or drill them out). If you've got screws, great! Unscrew them, and put them back in later. Keep the corners in a ziplock, and note where they went on the cab.
Once the hardware is off, the baffle board is unscrewed, the back panel is off and the speakers are out, unstaple the piping (unless you're going to replace it, too). Get out the straight tip screwdriver, and pry those staples out carefully (if you're reusing the piping), and don't jam your hands with them! They're old, and probably bordering on rusty, so be careful.
Now here's the fun part, start pulling off the tolex from the inside edges. If you want to use your old tolex as a pattern for the new tolex (assuming it's still got the edges!), be REALLY careful. Don't slip up and rip it. In some cases, there's no choice, it rips cuz it's old, glued down too well to come up in one piece, already ripped, torn or otherwise unsuitable for tracing. No big deal, we'll get that covered, too.
Here's our test subject 4x12 cab. This is an early - mid 80's Marshall 1960 Vintage slant cab. As you can see, we've got ripped cloth, ripped tolex, chipped out wood chunks, broken logo (3 pieces), dings, dents and crap all over this one. Here's where we're going to start...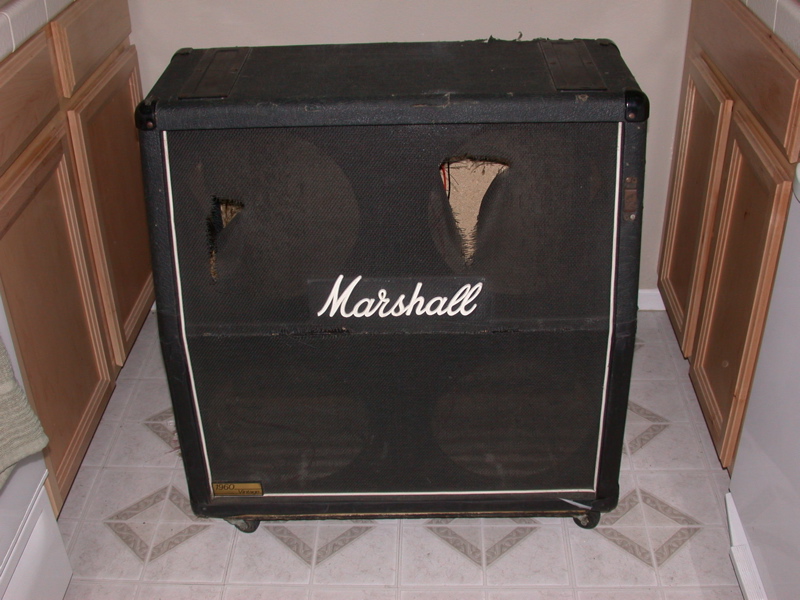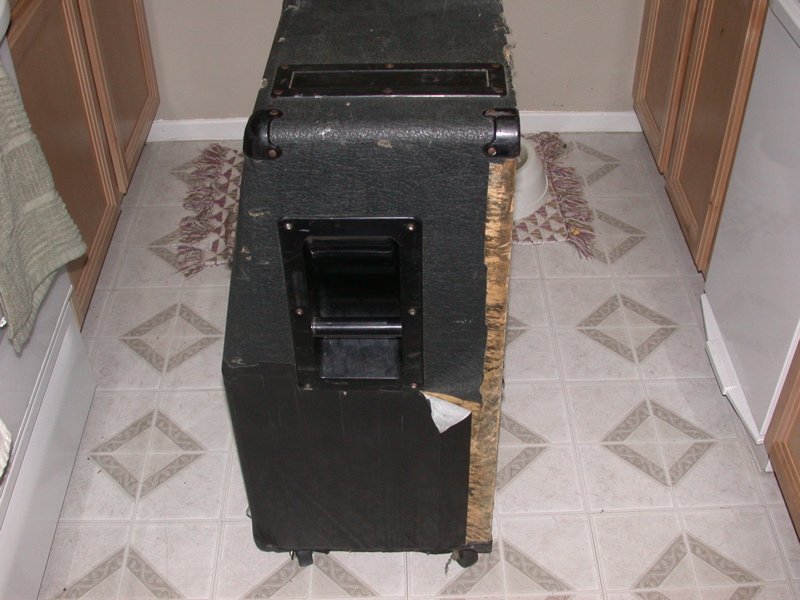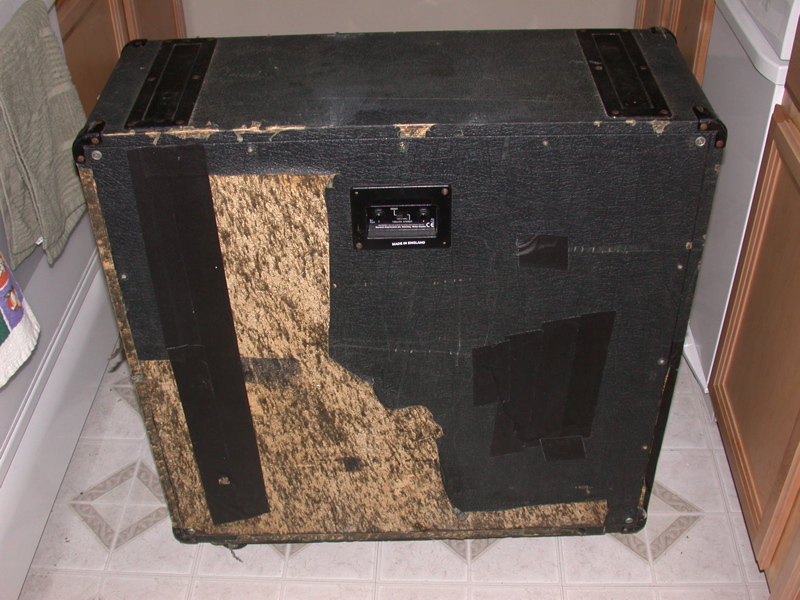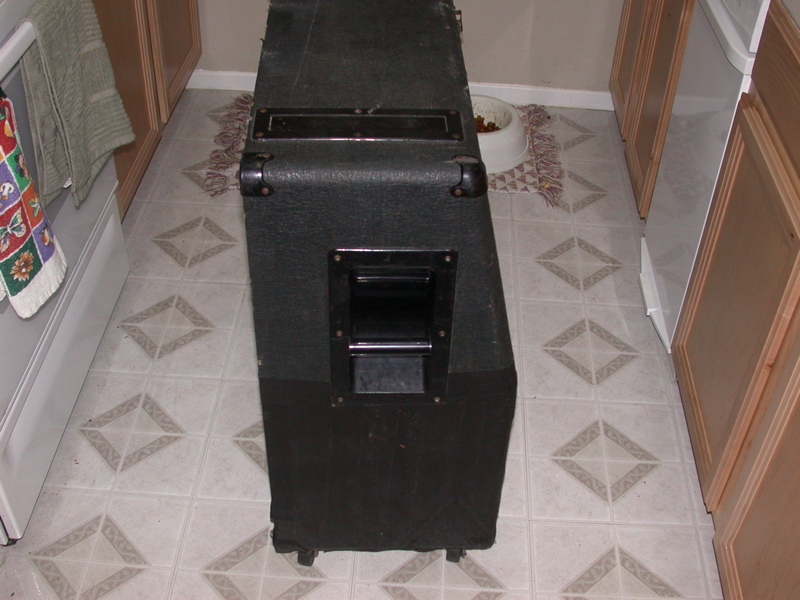 And here's where we're headed...keep in mind this cab pic has no corners, with inlaid top & bottom gold "string" piping and we'll be putting casters back on (this is the 2x12 Marshall Handwired Cab, a mere $900 online) the cab's bottom to match our straight cab. What we're going to wind up doing is to match it up as close as possible to an old 60's cab (which are pretty pricey these days).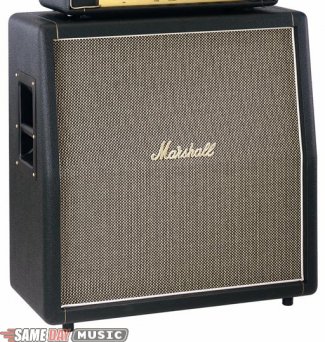 Last edited: