All Mods expertly performed by Lyle at Psionic Audio.
From Lyle's FB -
"Bright affects both the amount of treble and bass on the High Treble "channel." Left is warmer with more lows, right is brighter with fewer lows.
Channel is a three way switch. Left is the "Normal" channel, right is the "High Treble" channel, and middle is both channels "jumpered."
JTM/JMP:
Left (JTM): both channels share a cathode circuit (more bass for the High Treble channel) and there is no bypass cap across V2a's cathode resistor, for slightly lower overall gain without as much emphasis over 700Hz).
Right (JMP): each channel has its own cathode, with the High Treble having fewer lows, and the bypass cap is on V2a's cathode, for an overall gain increase with more emphasis over 700H"
Also includes Variable Voltage control, which is great because this sucker gets loud for 5 watts.
Wear on the tolex as shown, one stripped screw.
Amp functions perfectly.
$375 shipped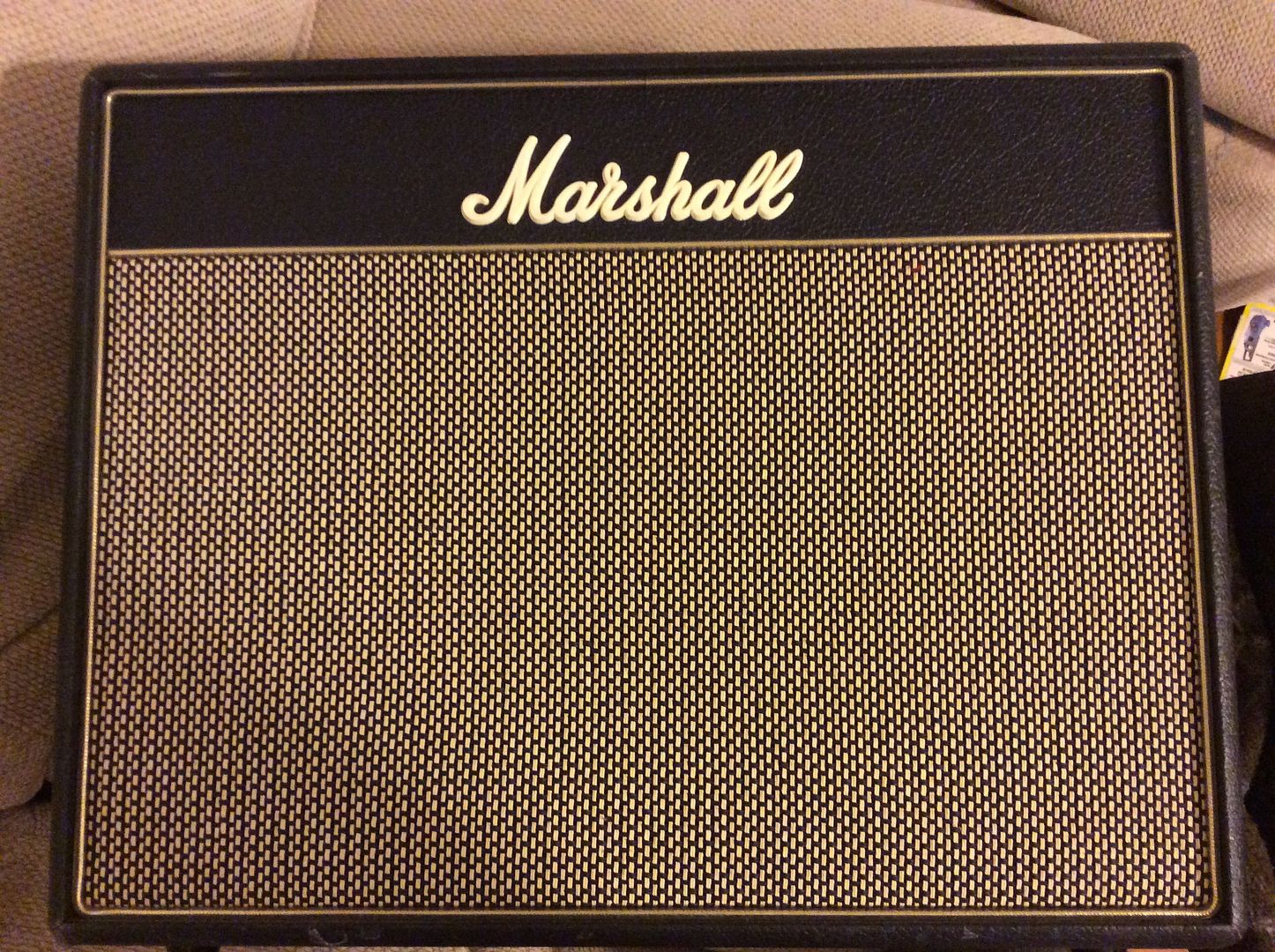 Last edited: